We're excited to introduce you to the members of Living Security's CISO Advisory Board, some of the most talented and influential professionals in cybersecurity. Over the past year, our board members have been working with us to bolster our suite of solutions for security awareness training and human risk management for our expanding roster of 150+ enterprise clients. We are humbled and thrilled to have their support and expertise as we lead the cybersecurity industry in pioneering the category of Human Risk Management.
Omar Khawaja
CISO, Highmark Health
Omar specializes in developing and managing security solutions for startups, service providers, consulting firms and enterprises. He is currently CISO at Highmark Health, an $18 billion blended healthcare delivery and financing system, employing 35,000 and serving 50 million Americans. Prior to Highmark Health, he was at Verizon Enterprise Solutions, where he was responsible for a portfolio of security solutions with customers in 72 countries.
Omar believes the right people are the greatest asset of any security program and relentless incrementalism is the ultimate weapon in combating cyber risk. He believes security programs should be business driven and that technology ought to be subordinate to business outcomes and service improvements. His BOSITE framework helps companies get the Why-What-How sequence right when selecting and executing initiatives. These days, Omar's passions lie in three areas: people, measurement and change management.
Omar currently serves on the boards of HITRUST, Leadership Pittsburgh, Action Housing and FAIR Institute; on the governing body of Evanta; on the CISO workgroup of BCBSA; and as adjunct faculty for the CISO program at Carnegie Mellon University. In addition, he serves as an advisor to half a dozen tech firms.
Omar's certifications include CISSP, CCSK, CCSP, CPHIMS, SAFe Agilist and FAIR Risk. He has a BS in Electrical Engineering from Georgia Tech and an MBA from the Darden School of Business at the University of Virginia.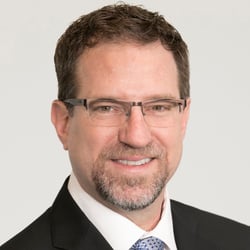 Allan Alford
CISO and CTO, TrustMAPP
With 20+ years in information security, Allan Alford has served as CISO four times in three industries. Alford parlayed an IT career into a product security career and then ultimately fused the two disciplines. Allan has worked in companies from 5 employees to 50,000 and executes a risk-based approach to security, as well as compliance with NIST CSF, CIS CSC, GDPR, ISO 27001, CMMC and others. Alford gives back to the security community via The Cyber Ranch Podcast and by authoring articles and speaking at conferences. Alford holds a Master of Information Systems & Security, a Bachelor of Liberal Arts (with a focus on leadership) and a CISM certification.


Allan joined us in our offices in October and shared the following: "I'm honored to be on the advisory board for a company that is truly innovating in its space. I'm humbled to be on this board - these are some of the brightest and best minds in cybersecurity today, and I cannot emphasize enough how often I am awed by the creative and powerful thinking the members of this board seem to so effortlessly throw on the table. You guys are incredible!"
Summer Craze Fowler
CIO and CISO, Argo AI
Summer Craze Fowler is the CIO and CISO for Argo AI, an artificial intelligence company focused on self-driving vehicle technology. In this role, she develops and leads the strategy and execution of both the IT and cybersecurity teams. Fowler also leads the facilities, logistics, and physical security teams at Argo. She led the technical activities of the successful international acquisition of a 300+ person company in the EU. She is an expert in business continuity and cyber crisis management. Fowler currently serves as a cybersecurity expert on the audit committee of a healthcare organization with over $1 billion in annual revenue. She also advises the board of an international fintech company as the cybersecurity expert. Summer was named one of the Top 25 Women Leaders in Cyber Security in 2021 by The Software Report.
Prior to joining Argo, she was the technical director for cybersecurity risk and resilience at Carnegie Mellon University's Software Engineering Institute and was responsible for a $30 million+ program portfolio. She was also a technical member at the Johns Hopkins University Applied Physics Laboratory, where she designed and prioritized the Department of Defense's $2 billion cybersecurity budget. Her career began as a software engineer at Northrop Grumman Corporation, where she developed software for special operations forces. Fowler holds a Bachelor of Science degree in computer science and a Master of Science degree in information science and telecommunications from the University of Pittsburgh.
Why Summer is excited to help Living Security make an impact: "The human element of cyber security is critical, but we have been treating it as a weak link rather than addressing the science behind how we can improve it!"
Brian Markham
CISO, EAB Global
Brian Markham is a cybersecurity executive with over 20 years of experience advising, building, and managing teams in complex organizations. He is currently the CISO for EAB Global, a leading provider of education technology and services to the higher education market. Previously, he led the information security team at The George Washington University and helped build the compliance program at the University of Maryland, College Park. He also has experience as a consultant, working in the homeland security and financial services sectors. Brian is a two-time grad of the University of Maryland and resides outside Washington, D.C.
Why Brian is excited to be a part of Living Security's board of advisors: "I'm passionate about security awareness and working directly with people to create better security outcomes. As much as I love working directly with people, it's tough to scale this passion and touch everyone at my organization. I'm excited about the products and experiences that Living Security is building because they will help organizations scale in ways that move past traditional security awareness methods. Living Security is building a solution that puts humans at the center of better security outcomes and I'm excited to be able to contribute to this vision."
Yael Nagler
CISO Advisor and Founder, Yass Partners
Yael has spent over 20 years in leadership roles in Fortune 100 companies, building and optimizing corporate functions, messaging and culture. Having worked at BlackRock, JPMorgan, SAP, Andersen and Priceline, she has experience in senior leadership at companies across the maturity spectrum and is particularly skilled in risk and cybersecurity domains. She currently works with senior security leaders and executive leadership to refine their strategic roadmap, messaging, leadership and personal branding to accelerate effectiveness and impact for their organizations.
What Yael has to say about becoming an advisor to Living Security: "Protecting companies is about managing the risk of the company. Human Risk is a nuanced and specific risk area, one that's frequently untapped and inconsistently defined. I'm excited to have the opportunity to join other industry thought leaders and the Living Security team to define and lead in this category. I'm excited to be doing this specifically with Living Security because I think that their novel approach to employee training demonstrates that they understand how people behave, and that lens is very unique in anticipating, tracking and measuring human risk."

Aurobindo Sundaram
Head of Information Assurance and Data Protection, RELX
Aurobindo Sundaram is the head of information assurance and data protection at RELX, a global provider of information and analytics for professional and business customers across industries. He is responsible for the strategic direction of RELX's global information security program. Aurobindo's stakeholders include RELX's board of directors, group & division CEOs and functional heads, CTOs, and CISOs, to whom he articulates RELX's strategy, security tradeoffs, risk posture, and readiness. His remit extends across 30,000+ employees, offices in 40+ countries, and customers in 180+ countries. Aurobindo has graduate degrees in computer science and management and is a CISSP.
Aurobindo is stoked to give back to the security community as part of Living Security's board of advisors. He's excited to use his experience to provide practical guidance to Living Security, a company which he calls "dynamic" and whose founders he feels share his passion for cybersecurity.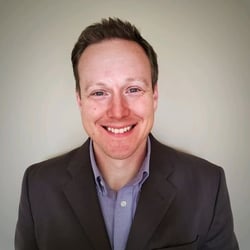 Daniel J. Walsh
CISO, VillageMD
Dan Walsh is a two-time CISO and security leader. He is an industry leader in the health technology space. Dan comes from a security, application development and data background. His security experience spans companies big and small: he has worked in Fortune 10 companies and advised startups on building their first-ever security program.
Dan is currently the CISO of VillageMD, the leading, national provider of value-based primary care services. He has worked on maturing security programs at scale through the strategic investment in people and sustainable and repeatable processes and identifying tools that support both. Additionally, Dan is a security startup consultant, former adjunct professor, security examination developer and contributes to open source security projects.
In his own words: "When I first heard of the approach that Living Security takes in not only taking security awareness and making it fun, but also taking it to the next level by looking at the entire human risk element, I knew that this was a company that I wanted to learn more about. There are frankly very few players in this space that do this well... [Living Security] has the space and opportunity to be huge and if I can contribute in some way on the journey, I'd be honored."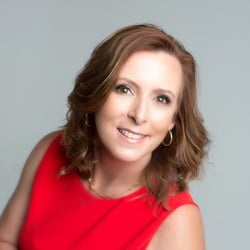 Marnie Wilking
Global Head of Security and Technology, Wayfair
Marnie Wilking is a CISO, advisor, and board member with more than 15 years of technical and managerial experience in information security and multi-discipline fisk management programs across a variety of industries. As global head of security and technology at Wayfair, Wilking provides a unique set of skills and experience to improve risk outcomes and enables the business to incorporate risk management while maintaining speed and agility. Her roles include technical project and program management; technology consulting; oversight of information security, third-party tisk management, business continuity, and records management, with key successes in establishing and executing vision for global enterprise risk management programs.
Wilking is also a board member for Cybercrime Support Network and Virsec Systems, and is a strategic advisor and investor at SVCI Silicon Valley CISO Investments. She holds an MBA in technology management from University of Phoenix, and a bachelor's in math and statistics, with minors in Russian language and operations research at Miami University. She is certified CISSP and both ISACA CISA and CISM.
Sounil Yu
CISO and Head of Research, JupiterOne
Sounil Yu is the CISO and Head of Research at JupiterOne. Previously, he was the CISO-in-Residence at YL Ventures and the Chief Security Scientist at Bank of America. He created the Cyber Defense Matrix and the DIE Triad, which are reshaping approaches to cybersecurity. He's a Board Member of the FAIR Institute and SCVX; co-chairs Art into Science: A Conference on Defense; is a visiting fellow at the National Security Institute at George Mason University's Antonin Scalia Law School; teaches at Yeshiva University; and advises many startups.
Why Sounil chose to join Living Security's board of advisors: "It is often said that humans are the weakest link in cybersecurity. I would argue that the human, when properly attuned to and aware of security risks, can be made the strongest link. I think Living Security can drive this change of perspective to make people an asset and not a liability for cybersecurity."
---
Our platform leverages your end users, a scientific cybersecurity approach to analyzing human risk factors, a ground-breaking approach to security awareness training, effectiveness and ROI. Request a demo today to see how our platform can build a culture of cybersecurity for your organization and prevent cybersecurity breaches