What makes Living Security's security awareness training so different? Simply put, we have the best creative team around. Our powerhouse content team includes screenwriters, instructional designers, former security awareness program owners, broadcast journalists, and seasoned creative and production pros whose TV experience includes the Discovery Channel, National Geographic, and Bravo. In this series, we're going behind the scenes with the members of Living Security's Content team to learn more about their roles and backgrounds, the skills they bring to the table, and to sneak a peek at what they're dreaming up next. Today, we're meeting David West, the OG creative powerhouse behind Living Security's series, modules and online group experiences.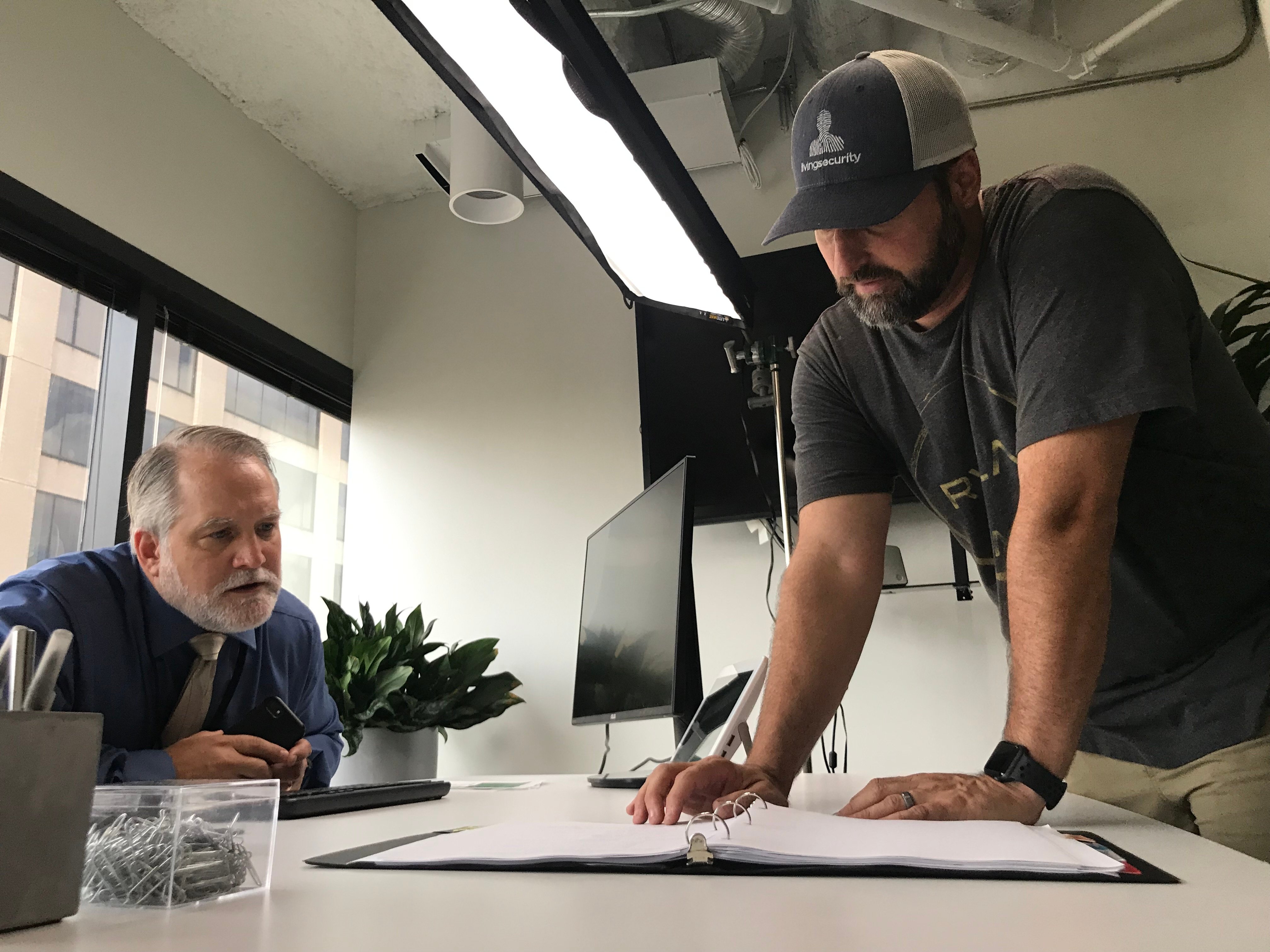 On set at the filming of True Eye, a Living Security training series.
What's your role on the content team?
I am the Head of Content Creative. I run the creative side of the Content department, so any creative production having to do with video, print, multimedia, etc. is produced by our team and run through our creative filter. In addition to the content product, we also support corporate marketing and customer ops as part of our services.
How long have you worked at Living Security?
I started in February of 2019, so closing in on three years.
What's your professional background?
I have a degree in music from LSU, spent some time producing records, working on political campaigns and ultimately found myself working in audio for film and television. I moved to DC in '99 to work with a boutique creative services firm whose largest customer was the Discovery Channel family of networks. I worked in numerous roles, starting as an audio post engineer, transitioning to a 3D visual effects artist and finally as a creative director. I also got to work with lots of national advertising campaigns and other networks like Nat Geo, ESPN, TBS, BBC and Sundance. I freelanced for a while and got to work on some really great indie films. I then transitioned to the aerospace, cybersecurity, defense and intel space where I was a creative director and media analyst with Raytheon. Moved to Austin in 2016 to work in the consumer marketing space with Cellucor and Xtend, the industry leaders in fitness and nutraceutical supplements. And found myself lucky enough to end up at Living Security.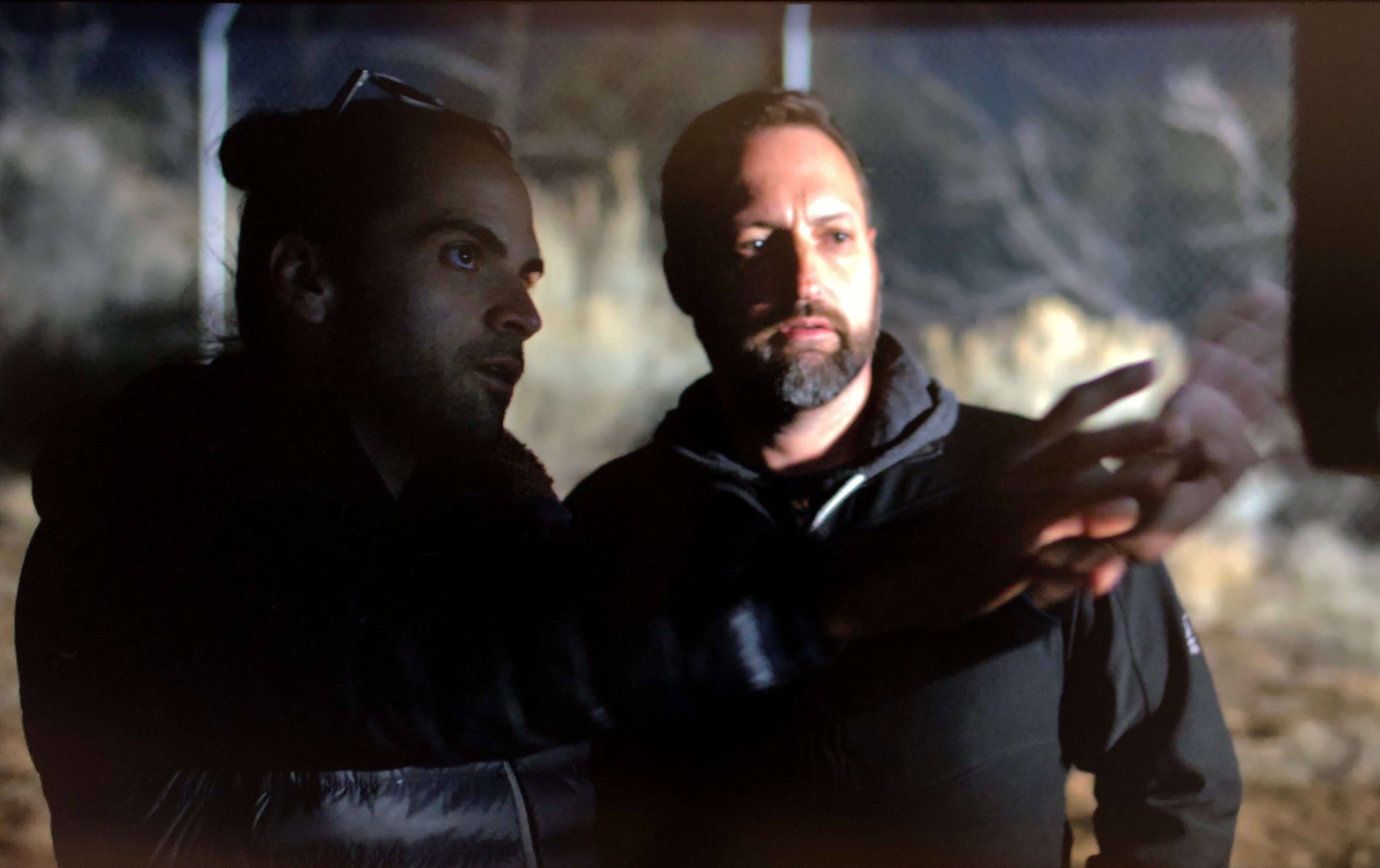 David West in Los Angeles, filming a commercial for C4, a company where he previously worked
How did you come to work at Living Security?
I was neighbors with Ashley and Drew Rose. We knew each other socially and they told me about what they were trying to create. And high-end, compelling video content was a huge part of it! I pitched them my services and came onboard pretty early on.
What do you love about your work?
I love the creative freedom we're given to do something special every time. I also love that my job sits at the crossroads of cybersecurity, film & television—it's rare to find a position that blends the different parts of my background so well.
What's the most interesting (or the most challenging) thing you've worked on as part of the content team, and why?
The challenges surrounding COVID were tough for everyone, but it was also an incredible opportunity. We were still a small company when COVID hit but we were able to completely rethink our product structure and pivot on a dime. We created an entirely new product line in about 8-10 weeks, launched it and were actually able to grow in an increasingly tough market.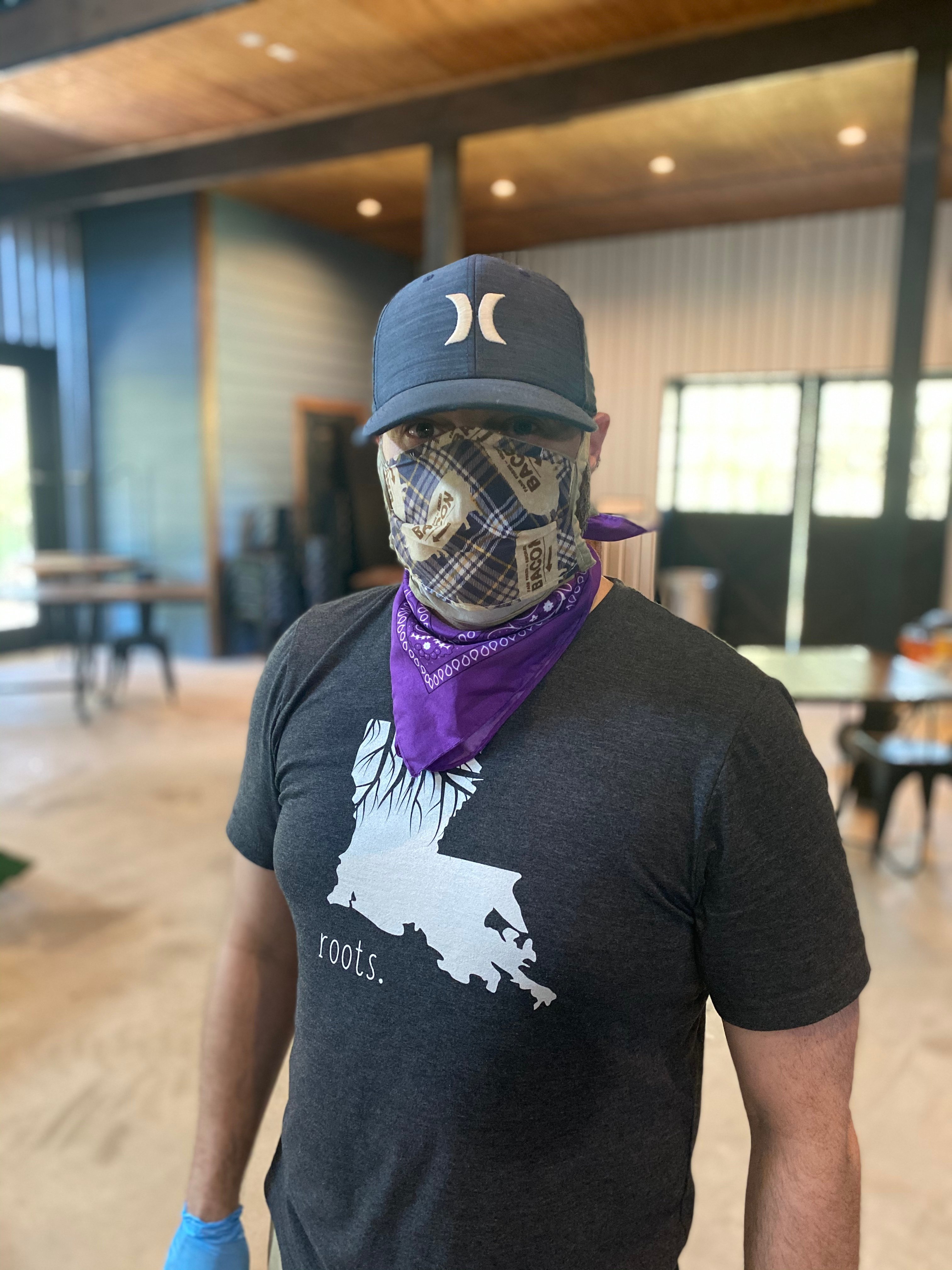 Filming Living Security's very first set of nano modules at the height of COVID
What's something people probably wouldn't guess about the work you do?
We're a tiny team. Most of the high-end creative content you see is done by three or four people who are extremely scrappy and resourceful. We own the process in-house from creative development, through script, production, post-production and delivery. We're our own production company and I believe we create some of the most engaging content out there today!
What are you excited about for the next 12 months?
I love that I have no idea what the next big creative idea will be. We are constantly trying to one-up ourselves and consistently over-deliver on our customers' needs for effective content.