What makes Living Security's security awareness training so different? Simply put, we have the best creative team around. Our powerhouse content team includes screenwriters, former security awareness program owners, broadcast journalists, and seasoned creative and production pros whose TV experience includes the Discovery Channel, National Geographic, and Bravo. In this series, we're going behind the scenes with the members of Living Security's Content team to learn more about their roles and backgrounds, the skills they bring to the table, and to sneak a peek at what they're dreaming up next. Today, we're meeting Persephonie Cole, Living Security's instructional designer and the mastermind behind some of the fan-favorite brain teasers in our online training experiences.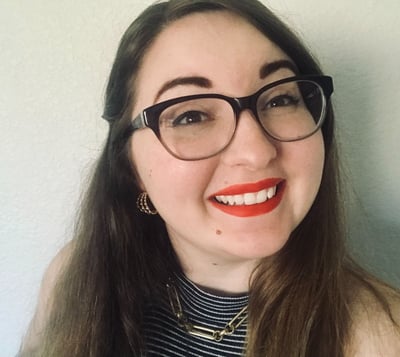 How long have you worked at Living Security?
I've been with Living Security for 8 months, which feels like 2 years in start-up time. I've already grown so much and watched the company soar to new heights during my time here. It's been a very robust 8 months.
What's your role on the Content team?
I'm Living Security's instructional designer. I create and conceptualize the puzzles for our CyberEscape Online experiences and write the assessments that follow our training content and series. This means I get to spend my day thinking about how to captivate our users as well as measure how much they've learned. It's a delicate balance between difficulty, engagement, and real learning moments that educate users outside of the platform.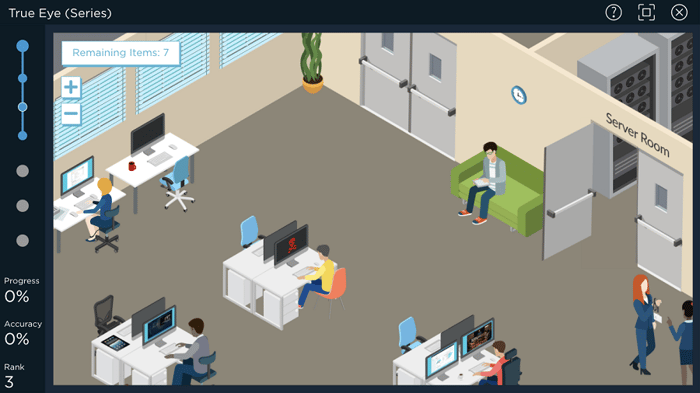 An image from of the interactive puzzles used in Living Security's training series, True Eye.
How did you come to work at Living Security?
I first heard about Living Security from my close friend, Ansel Lowry (our narrative designer), and was instantly drawn to the company's goal of making learning fun!
Members of the Content team on set at the filming of one of Living Security's new series.
What do you love about your work?
I love that I get to create something exciting and fun that simultaneously teaches others how to be safe. I work with the most brilliant minds in the industry and am so grateful to bring my passion for learning and fun-loving spirit together within my role.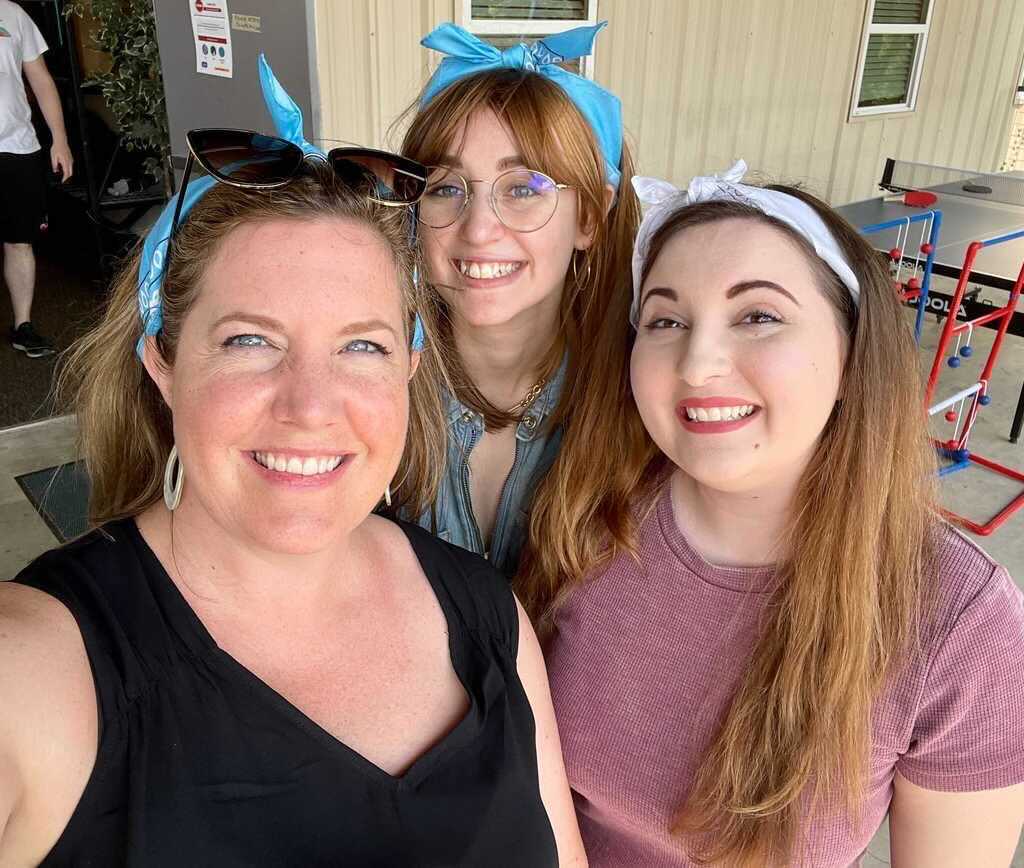 Pictured from left to right: Stephanie Pratt, Ansel Lowry, and Persephonie Cole.
What's the most interesting (or the most challenging) thing you've worked on as part of the content team, and why?
Every project is interesting and challenging when you're working in a creative field. A favorite project of mine was creating a CyberEscape Online experience for election workers!
What's something people probably wouldn't guess about the work you do?
All of the puzzles they see begin as a spreadsheet. I'm not kidding!
What are you excited about for the next 12 months?
As Living Security continues to grow, I'm excited to see what new projects and ideas will come to life!