THE SECURITY AWARENESS TRAINING CHALLENGE
Human error accounts for over 90% of security breaches across corporate America and around the world, resulting in huge financial losses. So it is only natural that there is a lot of talk about how to reduce human error. But how do we actually do that? The short answer? Security awareness training. But it is not an easy task when technology is always begging for our attention.
First, let's talk about the problem. According to Cybersecurity Ventures, the estimated loss for all organizations worldwide by the end of 2021 is $12 trillion USD (e.g. a single attack costs an average of US $5 million (Ponemon). Other estimates suggest that organizations will also spend close to $101.6 billion USD this year on cyber security software and services.
The scariest thought? A cybersecurity report from consulting company NTT Com Security revealed recently that 50% of the 1,000 executives surveyed did not even have a data protection plan for their corporation if they got breached. So how can we learn from this and make sure we train our employees sufficiently to avoid becoming part of this statistic?
1st Step - Positive Security Culture
The first step in security awareness training is to establish a positive security culture designed for real people. Making people aware of the risks associated with apathy -- while coming alongside them, listening to their problems and encouraging them like a friend -- will help the overall culture keep pace with rapid technological advancements.
2nd Step - Policy Guidelines for Security Awareness Training
The second step is to create safe boundaries, like security awareness policy guidelines, from which to communicate effective training methods. The guidelines are of utmost importance for training because there are regulations that require awareness and safety programs to be implemented and maintained in each company. To learn more, read the article: What is Safety Awareness and Why Do I Need It?
3rd Step - Immersive Training
The third key step is rocking the boat! Namely, by immersing people in the challenges they will face in the real world. Among the various training methods available on the market, one model has stood out for the numbers of engagement in the employees' learning process: gamification. A Brazilian writer, Renato Alves wrote a book called Make Your Brain Work for You in which he argues that the problem with training today is that it is increasingly linked to a significant over-dependence on technology without engaging natural, direct mechanisms for learning, like gamification, story and metaphor. It is in this context that experiences - like escape rooms! - reclaim natural mechanisms for learning in a way that other solutions cannot.
Living Security Helps Employees
In light of these things, Living Security conducts training which incorporates science-based applications and human-centered design, such as gamification and positive reinforcement, to engage and inspire people to lead a more secure lifestyle.
Living Security's Cyber ​​Escape Room provides employees with hands-on, immersive learning that combines relevant and comprehensive training with engaging cyber security awareness. Unique "Train the Trainer" licensing allows clients to manage, market, host and measure their own Escape Room experiences.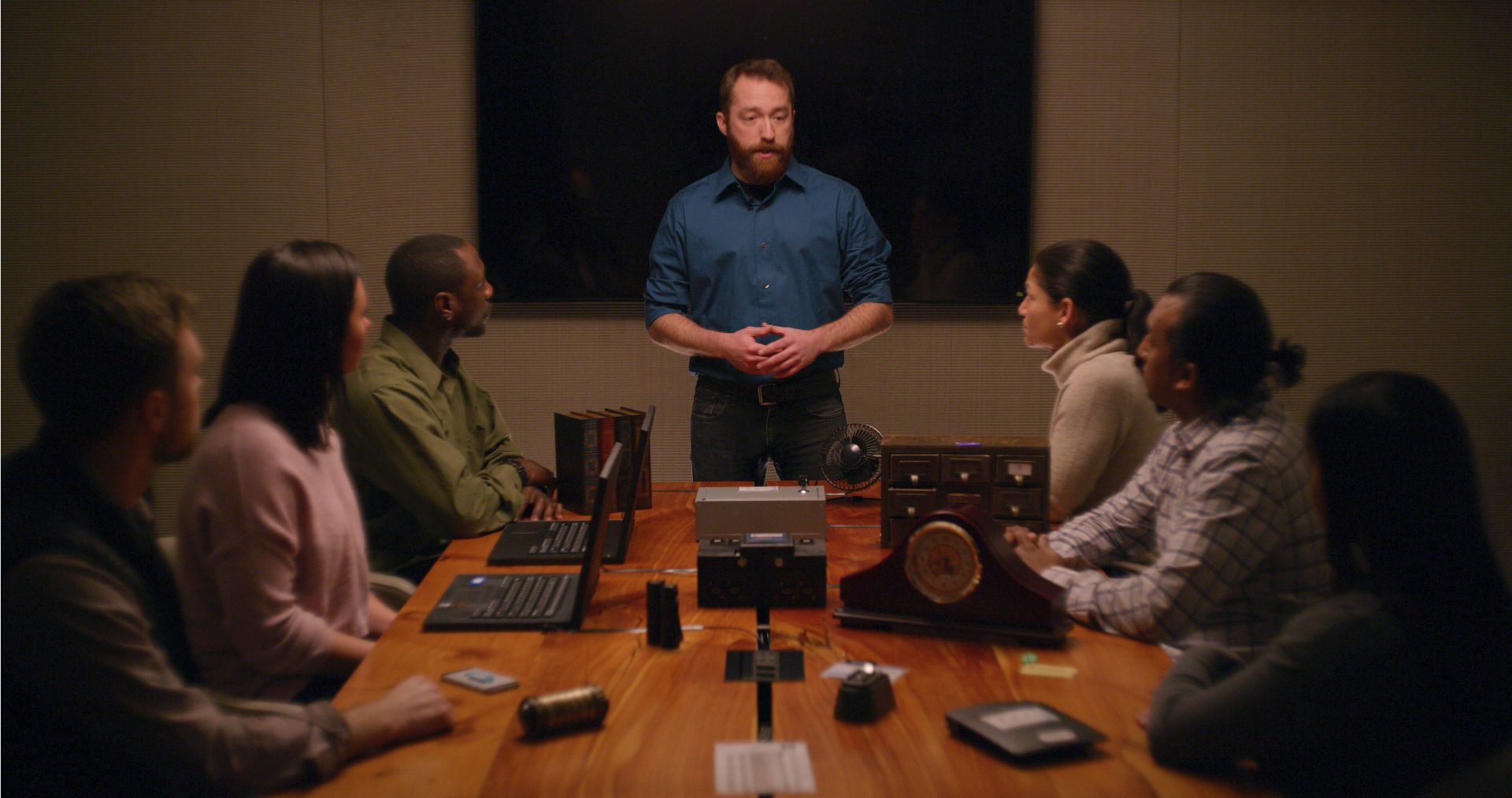 This image depicts the Living Security Escape Room Awareness Training.
To achieve the same engagement results across the enterprise, Living Security's online training platform utilizes gamification with immersive live-action video stories and role-based micromodules to encourage engagement and motivate behavior change. There, participants become armed with valuable tools and techniques to combat cyber threats they face in everyday life.
To learn more about hiring Living Security training for your employees, fill out the form below and a member of our team will contact you soon to make an appropriate quote for the size of your need.