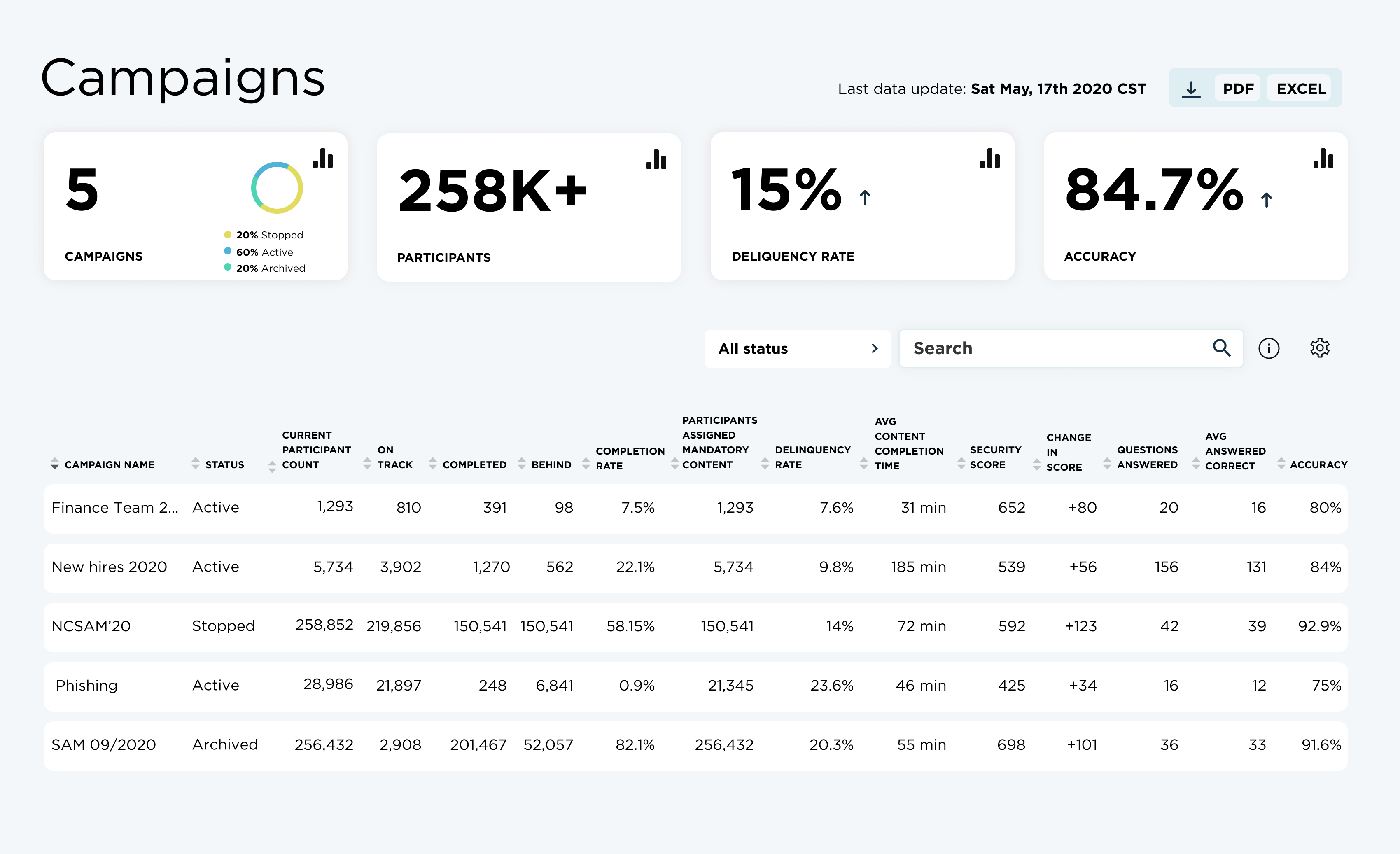 The Industry's Most Advanced Security Awareness Platform
Living Security combines best-in-class, Hollywood-style content with winning behavioral science to bring you a customizable security awareness training program that solves your compliance requirements and helps turn human risk into human strength.

Create a lasting, positive security culture change with a single platform switch.
"The Living Security Platform hit on all of the elements I want in a product. It involved gamification while learning and had features on the back end that would help us develop our program. It was easy to send out, users could solve the puzzles and complete the training and at the same time we were getting data on the back end."
Manager of Information Security Training and Awareness, Amerisourcebergen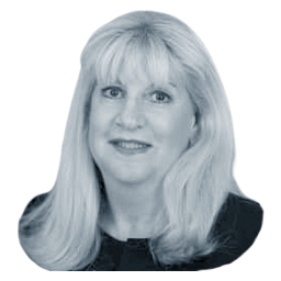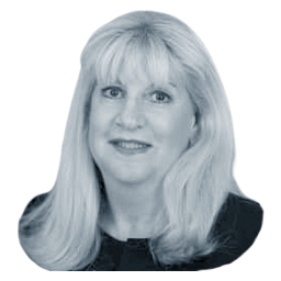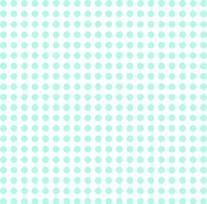 Intelligence-Driven Content
Security awareness training helps you meet compliance, but Living Security knows that your employees need to understand the "why" behind the training, so they'll be prepared, based on the latest threats and techniques that cybercriminals are using. Go beyond "meeting regulations" to check the box – your employees will.
94% of employees preferred Living Security over their prior cybersecurity training
96% would recommend Living Security training to a friend or colleague
100% feel more confident in recognizing and reacting to cybersecurity threats after Living Security training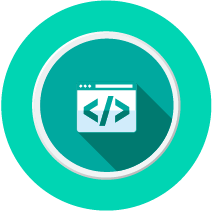 Compliance
From PCI, SOC, NIST, CMMC, HIPAA, FedRamp, and more, our compliance modules not only meet regulations but our engaging content makes sure employees get value and reduce risk.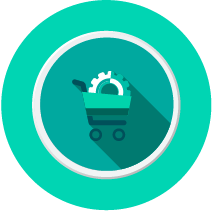 Campaign in a Box
Living Security makes it easy to cultivate security awareness in organizations with easy-to-execute, fresh-each-month campaign kits that ensure cybersecurity is top of mind.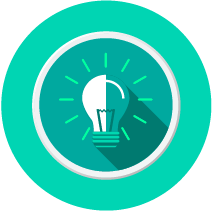 Powerful Insights
Living Security integrates risk scoring, training data, data around human action, and security threats to deliver actionable insights that inform decision-makers from program owners to CISOs.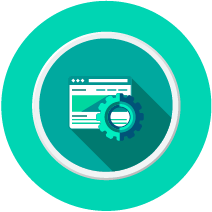 Phishing
At the heart of every security awareness training program…effectively test how well your employees recognize phishing attempts using our integrated phishing platform that truly tests their level of advancement in accurately spotting well-constructed phishing efforts.
Customizable, Personalized, Role-Based
Imagine being able to easily sort and select multiple, complete compliance campaigns for any group, based on role, risk, or experience - and then easily identify and manage risk based on behavior. Our ideal memory capacity guides 1-3 minute nano- and micro-learning modules that are easy to consume and memorable for anytime, anywhere training.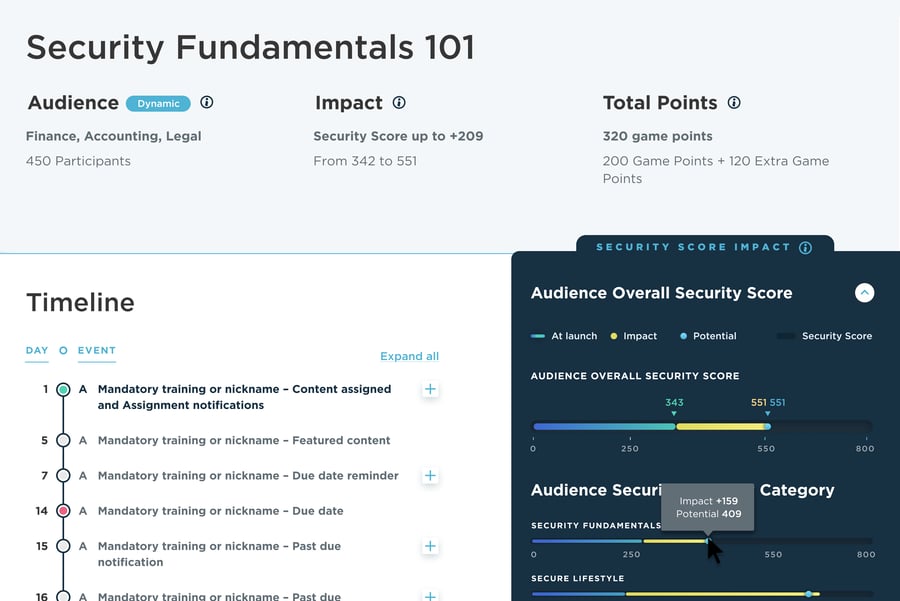 Request A Demo Now!

"

Living Security is one of the only teams in security providing metrics. Their data provides insight into our employees' security knowledge, which empowers us to know where we are and where we can improve.

"

- Security Awareness Program Owner,

CVS Health



Keep Humans on Task and Risk on Track
Living Security's state-of-the-art analytics and reporting are the difference between hoping your security awareness program is making a difference and knowing the impact your training has on your security posture. Make better-informed decisions faster, to optimize your risk management in near real-time.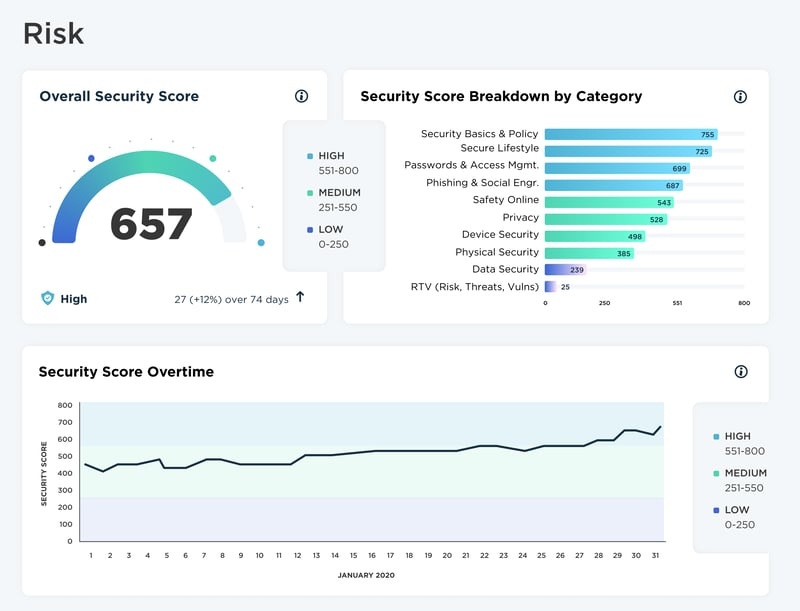 Company-Wide Leaderboard
Incentivized, friendly competition increases engagement and helps build a better security culture. Group your teams by department, location, or mix for increased employee interaction and use series and tournaments. Greater engagement through teamwork, rewards, and collaboration increases retention and ownership amongst end users.
Introducing the Living Security Human Risk Management Platform™
Our platform leverages your end users, a scientific cybersecurity approach to analyzing human risk factors, a ground-breaking approach to security awareness training plus its effectiveness and ROI.