Phishing Is the #1 Cybersecurity Threat to Your Organization.
According to the FBI's Internet Crimes Report, Phishing and Business E-mail Compromise (BEC) schemes combined for over 260,000 complaints and caused an estimated $1.85 billion in adjusted loss in 2020.

Our industry-leading phishing simulation module allows you to test and quantify that human vulnerability safely and proactively by sending benign phishing attacks to your team, tracking their actions and reporting back to you.
200%
Increase in phishing attacks each year.
Take Living Security Phish for a Spin Today
Complete the form on this page and our team will show you how to improve your phishing simulations.
Effective Content
The available phishing simulation content is varied and effective to provide a robust test to your organization's security. We are constantly developing new content to respond to real-world threats and trends.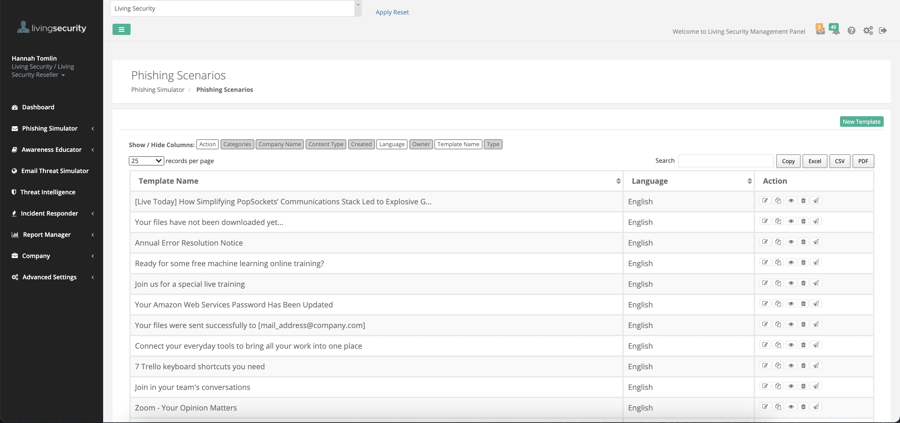 Tracking & Reporting
Living Security Phish tracks all user activity allowing you in-depth analysis of performance over time. This gives you full visibility on improvements and trends — from the whole organization down to individual staff members.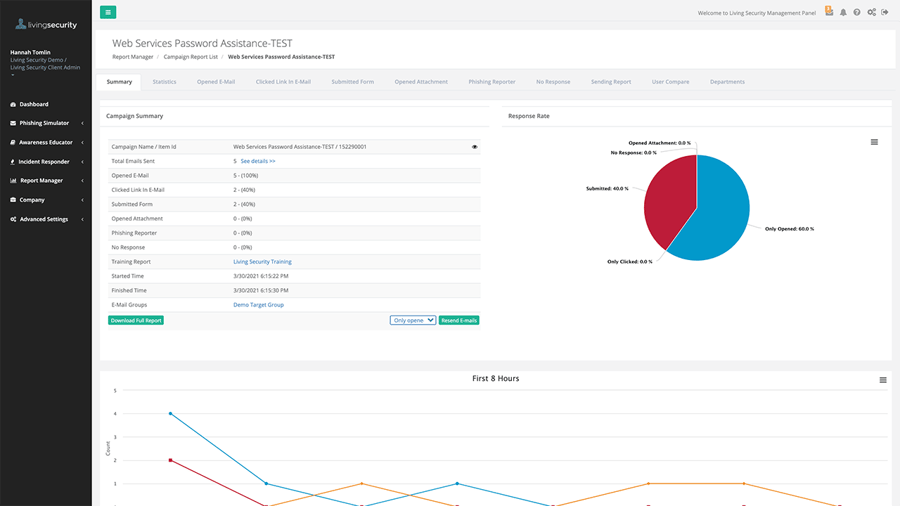 Quick Launch Feature
Living Security Phish platform is designed to put you in control. Our quick launch feature makes scheduling and running campaigns a simple point and click operation.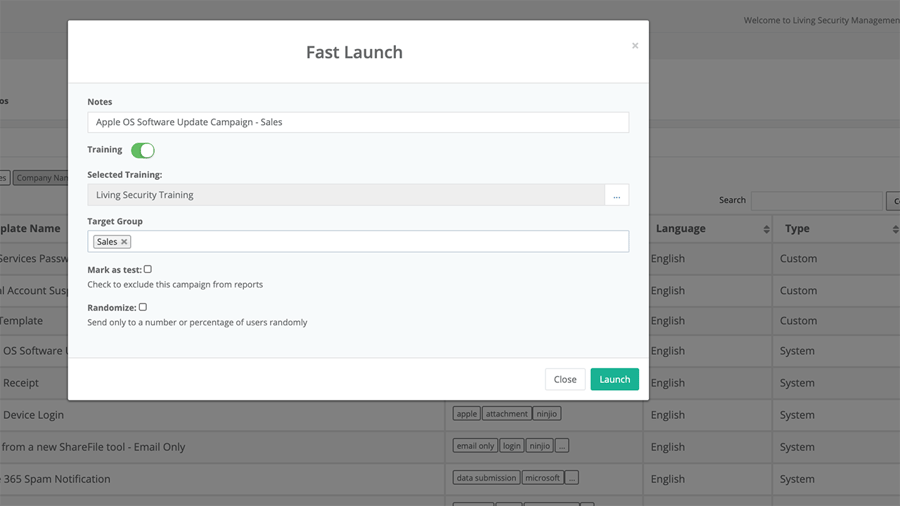 Customizable
Our phishing simulations are completely customizable and the platform even allows you to run your own content if you have specific threats you wish to test against.