What makes Living Security's security awareness training so different? Simply put, we have the best creative team around. Our powerhouse content team includes screenwriters, instructional designers, former security awareness program owners, broadcast journalists, and seasoned creative and production pros whose TV experience includes the Discovery Channel, National Geographic, and Bravo. In this series, we're going behind the scenes with the members of Living Security's Content team to learn more about their roles and backgrounds, the skills they bring to the table, and to sneak a peek at what they're dreaming up next. Today, we're meeting Morgan Obregon, the woman who ensures that production of Living Security's series, modules and online group experiences runs like butter on a biscuit (smooth, piping hot, and delightful).
Morgan Obregon, production manager for Living Security's Content team.
How long have you worked at Living Security?
Since April 2021
What's your role on the content team?
I'm Living Security's production manager, which means I am all things logistics and organization. I schedule project timelines, check in on team members to ensure we're running on schedule and work cross-departmentally to handle all video and image requests. I organize all elements in preparation for shoots and handle all items from casting and location scouting to hiring crew and putting out any last minute fires that arise.
What's your professional background?
Prior to joining Living Security, I was a producer for unscripted television shows and documentaries in LA. My credit list includes shows from Discovery Channel, NatGeo, Travel Channel, Lifetime, HGTV and more.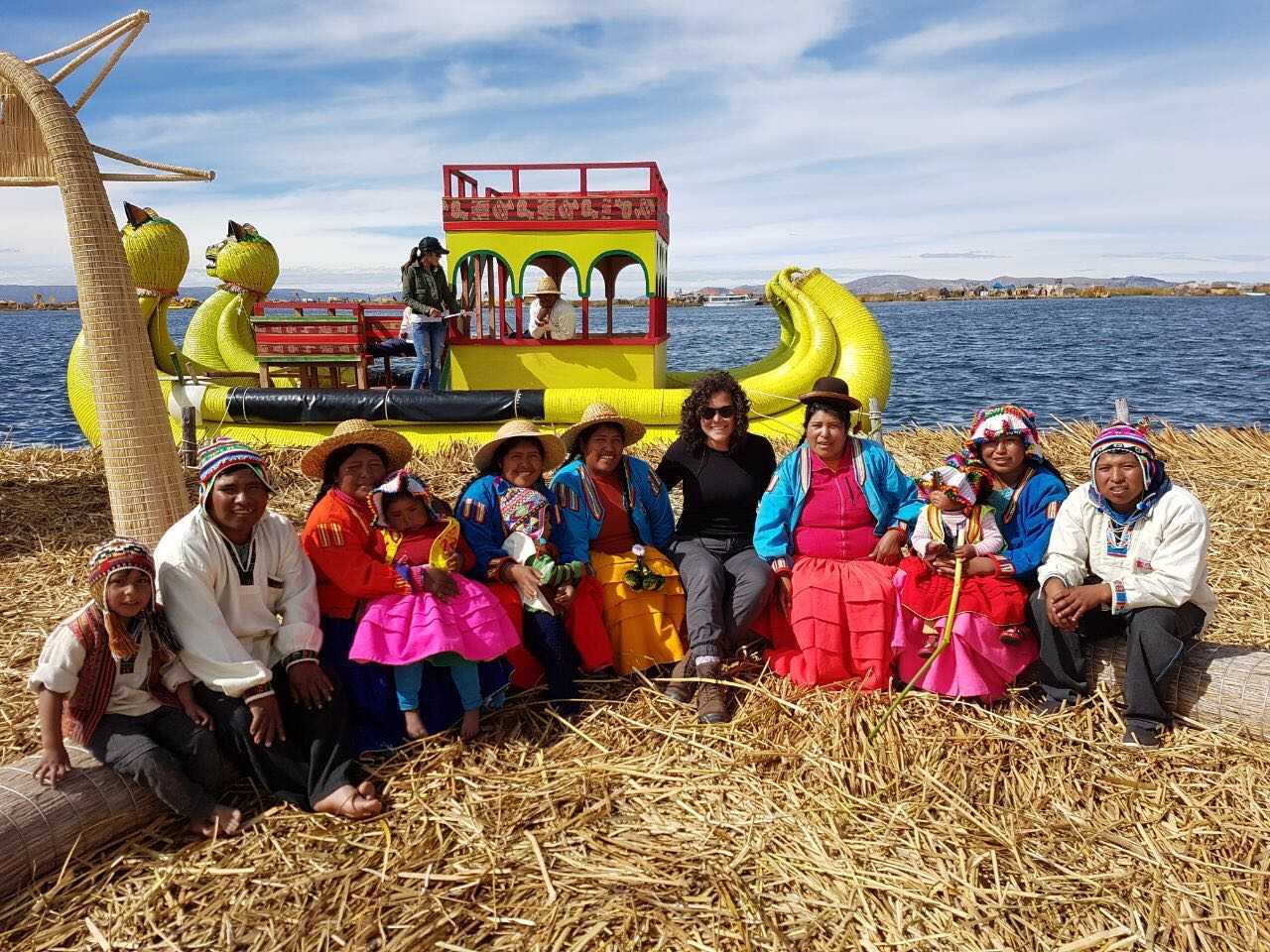 Morgan, pictured at middle, on location for the production of a docu-series.
What do you love about your work?
I love putting all of the pieces of a puzzle together to see the end product! In my position, I'm able to take all of the pieces of production (script, crew, location, schedule, sourcing props, etc.) and piece them together, creating an entertaining end product that will be there forever. I love the actions of making everything fit and the payoff of seeing it all flow so well in the end is the best payoff.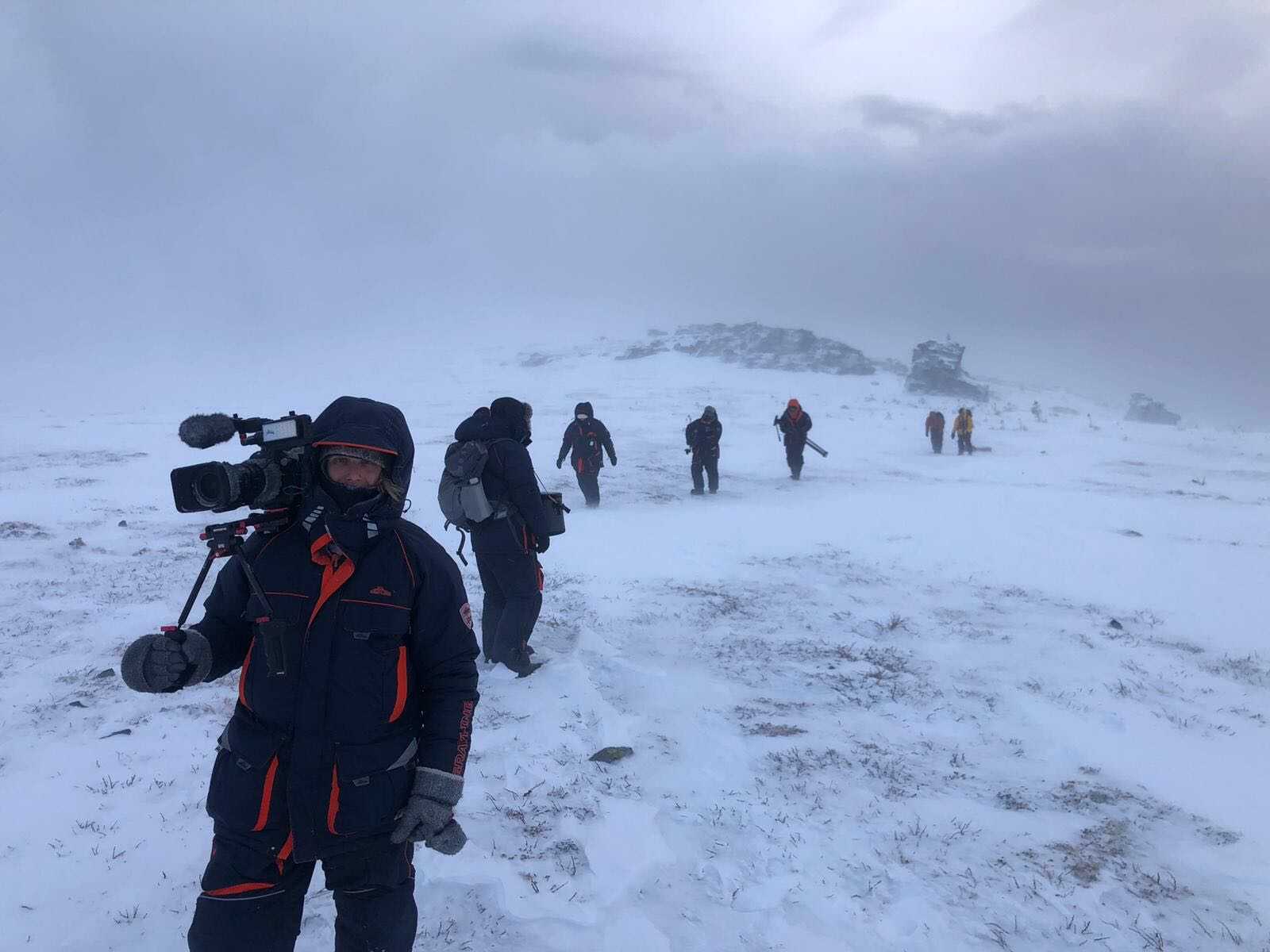 On location for a shoot (pre-Living Security—the Content team doesn't have any polar-themed series in the works just yet.)
What's the most interesting (or the most challenging) thing you've worked on as part of the content team, and why?
I am very proud of Secure My Life! As my first project with the Content team that I've been involved with from creative development to delivery of the final product, it was wonderful to see everything come together. Though it is so similar to the content of my previous career, I was floored by how much the end product looks like an actual reality show! It's captivating and educational and the fact that it joins my previous world with my new world of cybersecurity makes me love it all the more. This was the first of many great projects to come.
A promo for Living Security's newest series, Secure My Life.
What's something people probably wouldn't guess about the work you do?
The time spent actually filming the content, when the camera is rolling, is my least favorite point in the entire process. My job is done leading up to this moment and then wrapping out everything after, so when the cameras are up and rolling and it's quiet on set, it's my least active time. I usually go off into another room and wait until I can be back in action!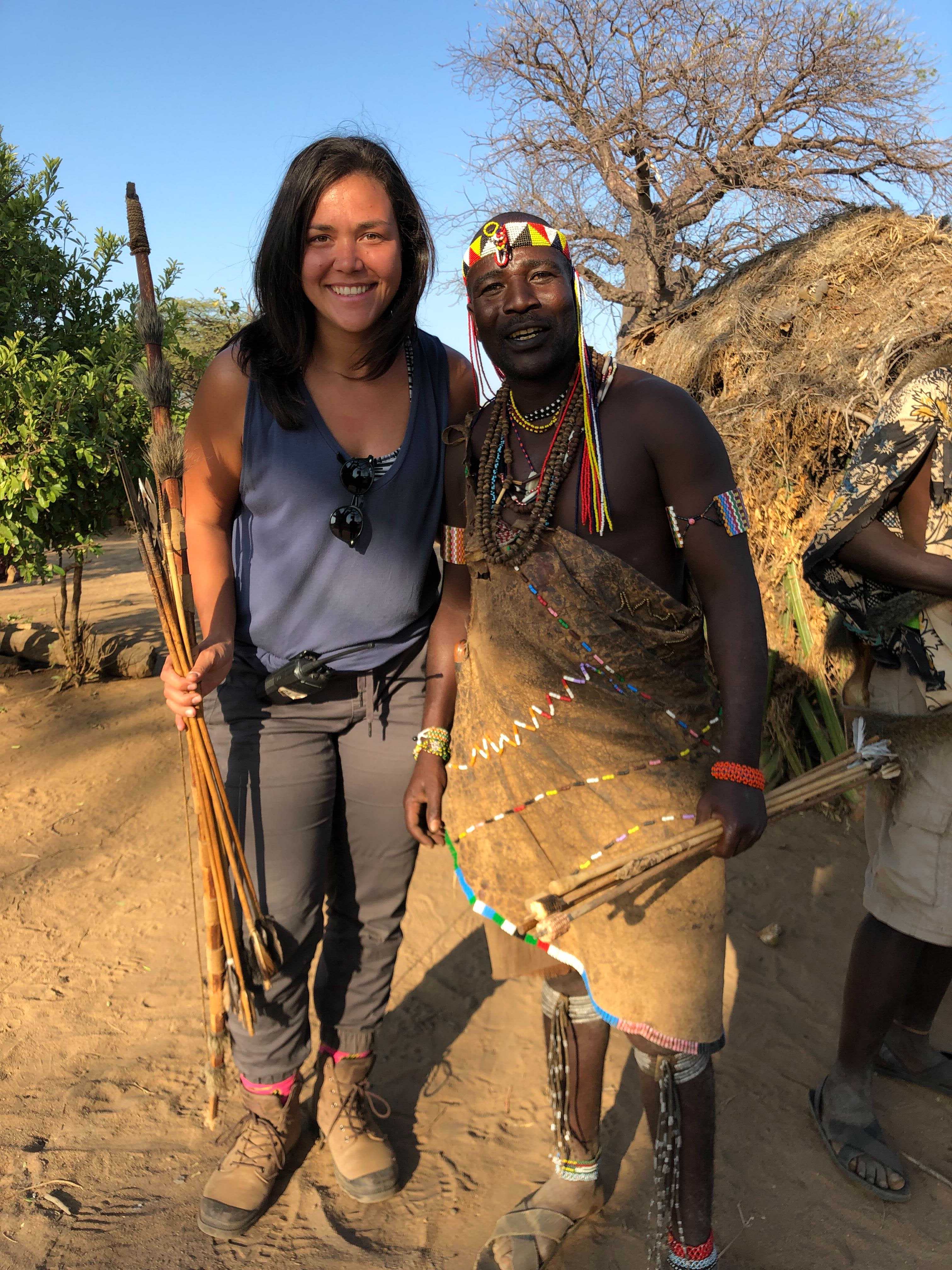 Morgan, on location for the production of a docu-series.
What are you excited about for the next 12 months?
I'm excited about our next full training and teams series! To be able to create an entirely different creative world from beginning to end is most exciting to me. Secure My Life! was a reality show in the Queer Eye, What Not to Wear vein. No telling what we'll come up with next!