As we wrap up 2021 and look to the year ahead, we have been interviewing Our Fortune 500 customers about the progress of their security awareness training programs.
One component of security awareness training that they can all agree on is that once a year/annual training is not good enough—but moving toward quarterly or monthly learning is challenging because:
Teams are often understaffed
There are always competing priorities
Marketing communications support is rare
There's not enough time to create all the quality content you need
That's why we created this free 2022 Security Awareness Program calendar to help save our partners time and energy in 2022. This calendar contains over 75 different assets and tools our clients are leveraging to drive proven & lasting change in cybersecurity culture across their organizations. Click the image below to access a page where you can download the free calendar.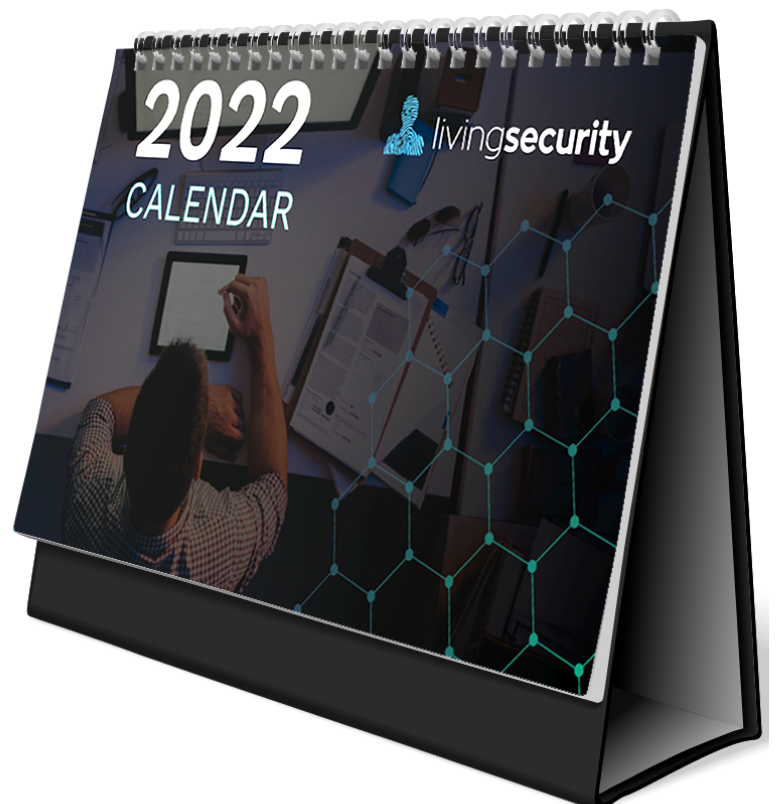 Here's a sneak peek of each month's theme and a preview of January's training plan:
You can access an outline of all 12 months of content on this page. After you've received your calendar, one of our cybersecurity strategists will reach out to schedule a consultation and help find ways Living Security can help save you time and energy while still achieving a culture of cybersecurity awareness.