Cybersecurity Is Shifting:
8 Essential Trends for 2022
Download The 2022 Guide Today
The pandemic has changed everything. What strategies are CISOs and other security leaders implementing to ensure their organizations are secure in today's uncertain environment?
Learn how organizations are learning to embrace a more holistic approach to Human Risk Management.
Here's

a

sneak

peek

of

the report: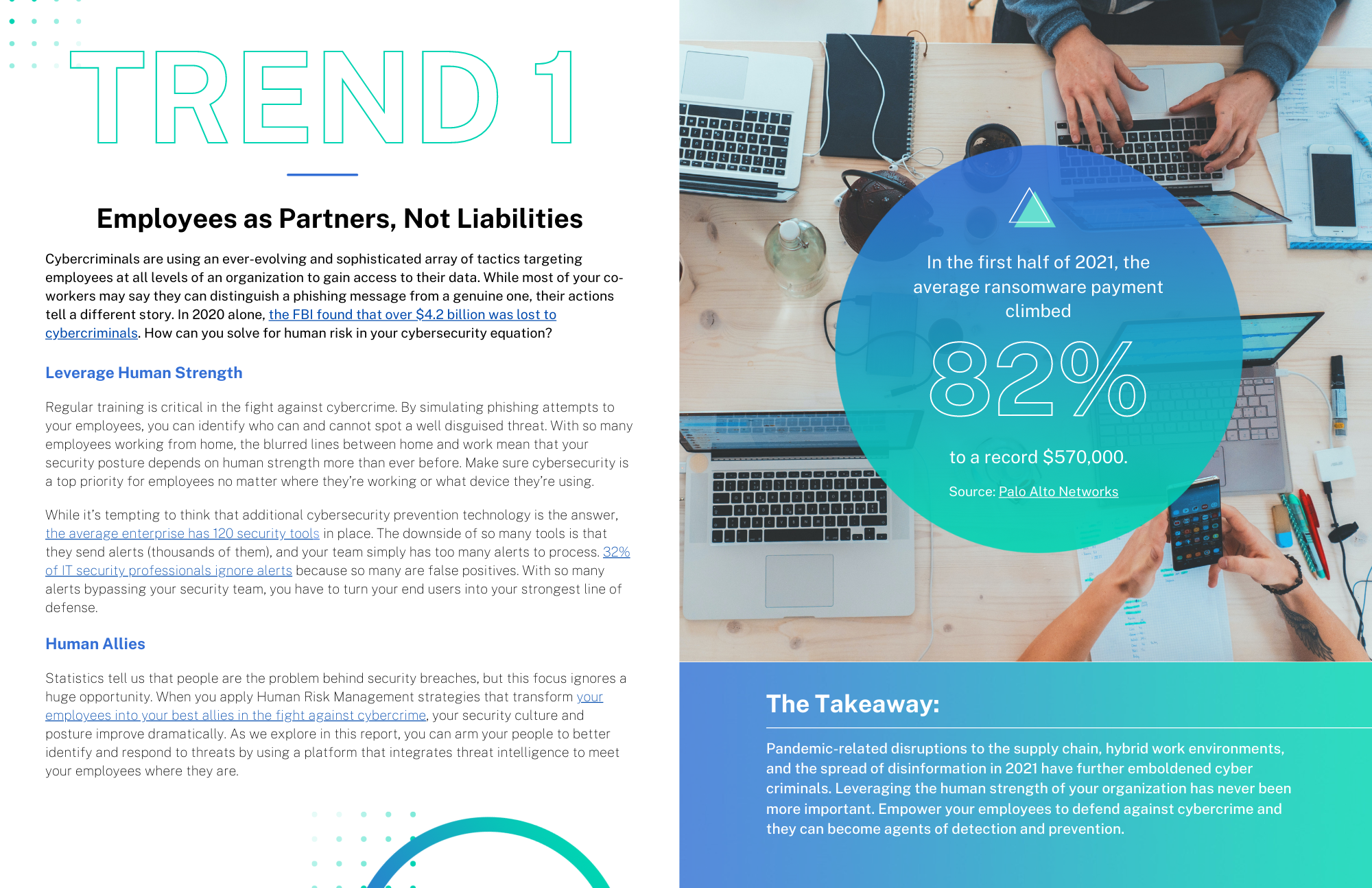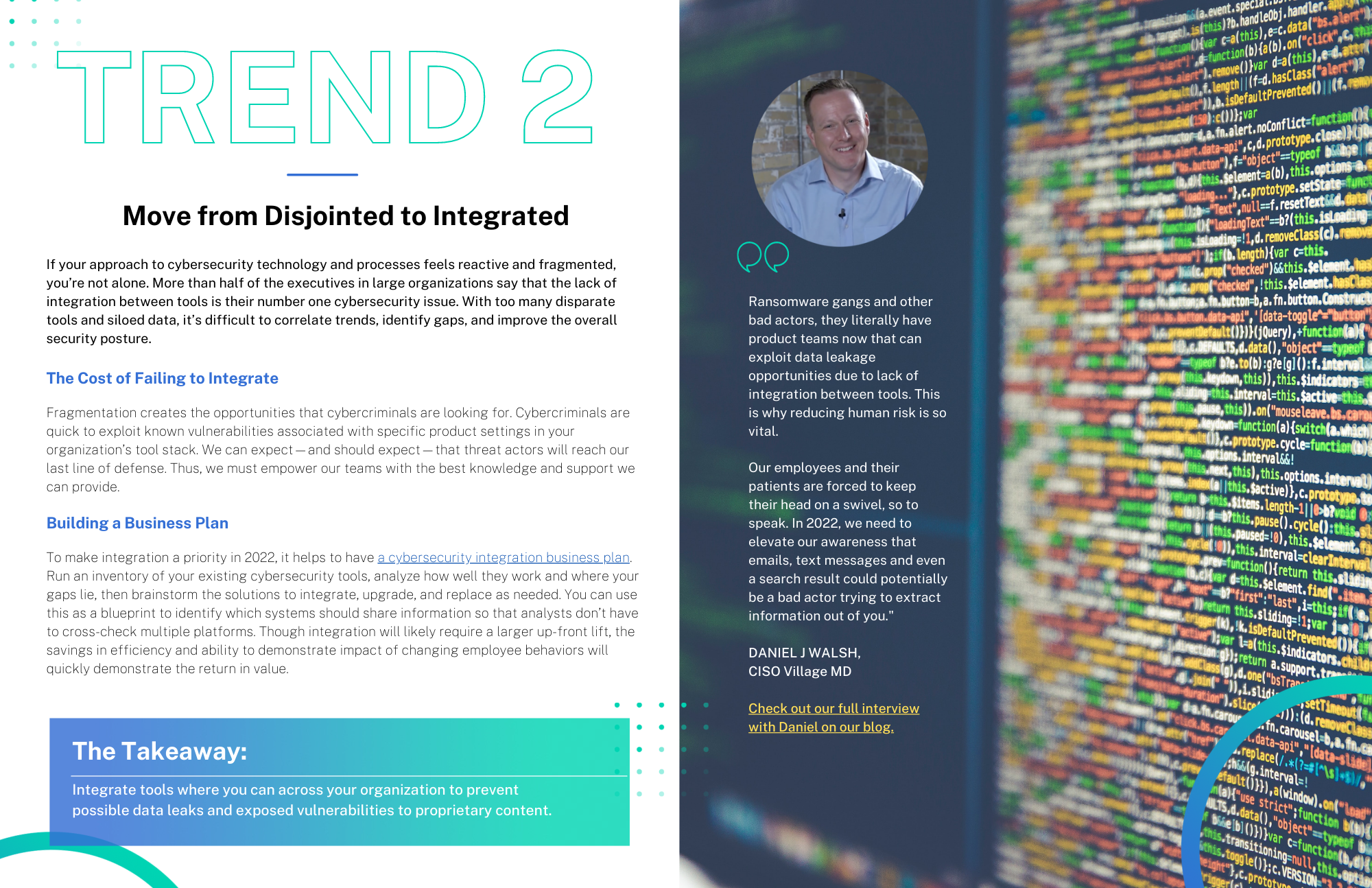 Trusted by Organizations Across the World