Security Awareness & Training is dead, HRM provides a new framework to effectively manage human risk.
Download the HRM Whitepaper Today
As cyberattacks continue to escalate, it's become clear (as noted by Gartner, Forrester, Verizon and others) that existing efforts to train our workforces have been inadequate.
The Security Awareness & Training industry has focused on presenting a one-size-fits-all solution, without regard to the capabilities and access of each employee, or to the risks presently facing each business.
Human Risk Management represents a revolution in how organizations can identify, respond to, and report on human-initiated risk within their organization. 📊
Here's

a

sneak

peek

of

the report: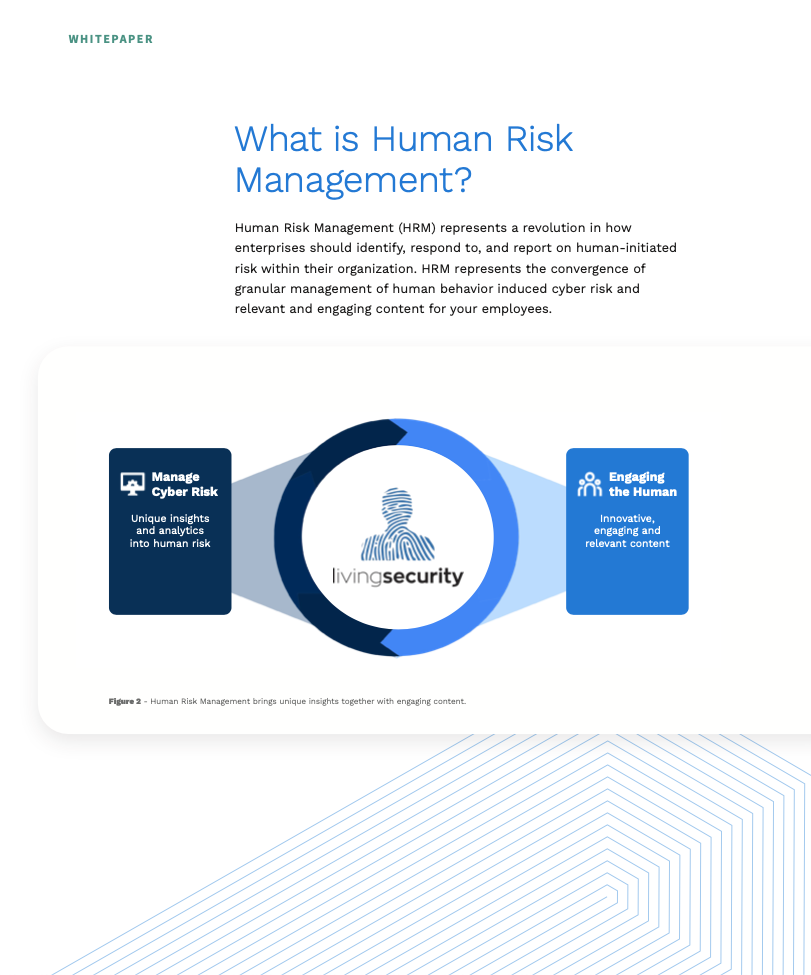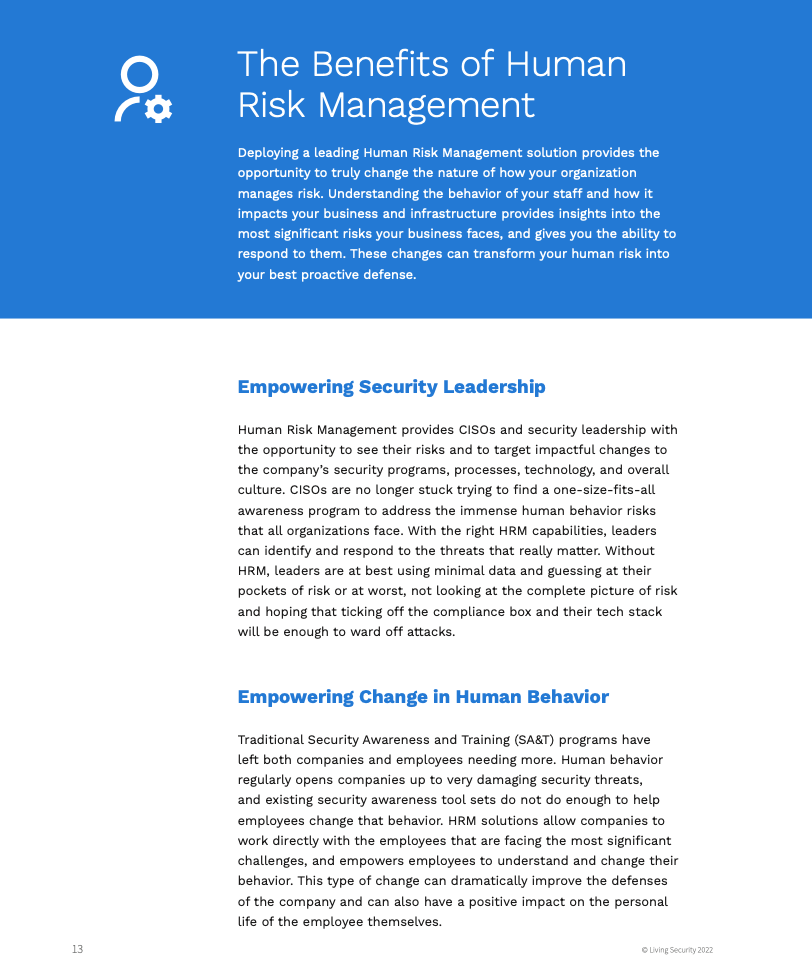 Trusted by Organizations Across the World