📊 Questions Report Download
You can download a report containing the responses to all of the questions answered within a specific campaign. The report will detail which participant got what question right or wrong. The .csv report will include the following information:
Campaign Name
Participant First Name
Participant Last Name
Participant Email
Content Title (Title of the Module/Series)
Question Categories (Security Topic/Concept)
Question Text
Answer Text (Answer selected by the Participant)
Correct Answer (True/False statement)


⛔ Please note: The Questions Report Download will always appear in English.

📩 To download the Questions Report, you will need to go to Analytics > Campaigns and scroll to the right to the 3 vertical dots on the Campaign you wish to download the report for.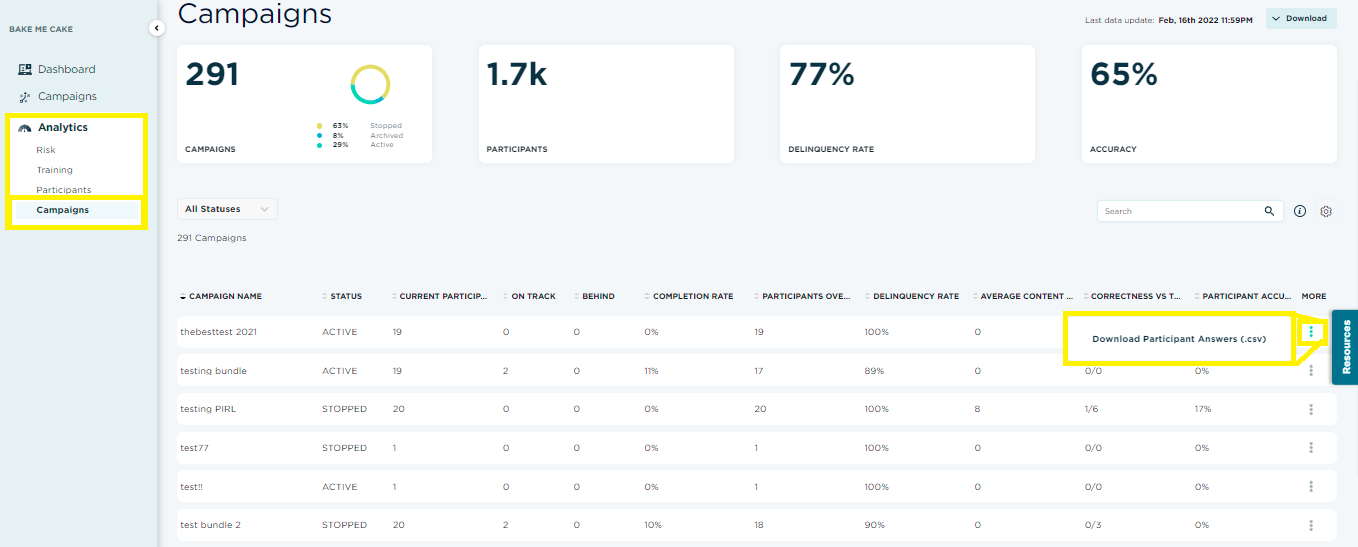 If you have any additional questions, please feel free to contact us! We're happy to help.