To get to the Campaign Details Report, click on the Campaign you want to view within the Campaigns Tab in Analytics.

Then, you will be presented with the Campaign Details page for the selected Campaign.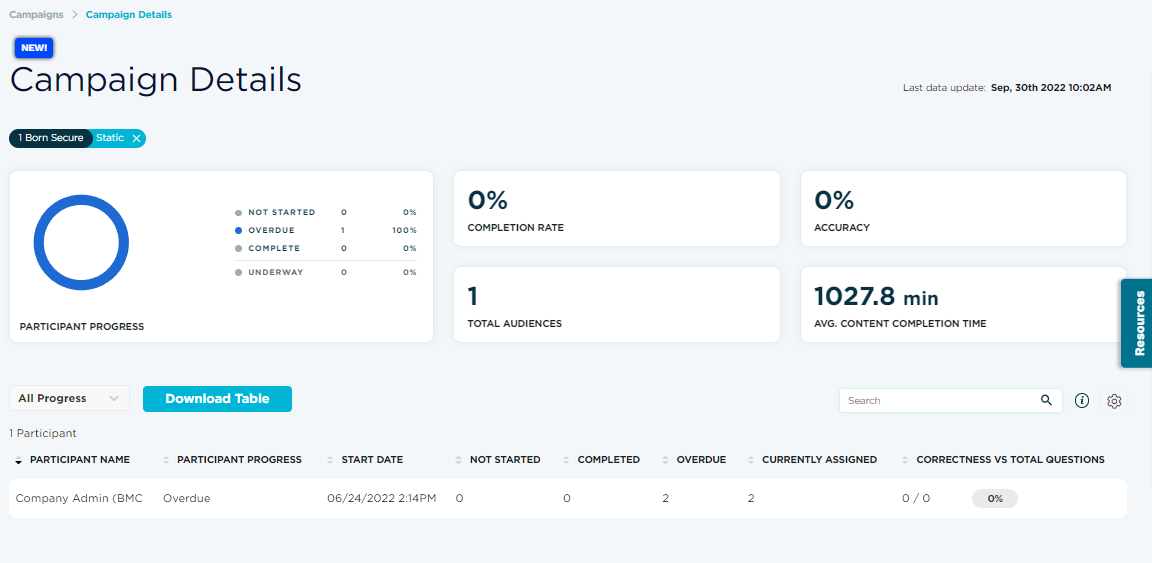 In the top half of the Campaign details page, you will see a snapshot of the progress for that campaign through a graph of user completion, Campaign Completion Rate percentage, Total number of Audiences, Accuracy Percentage, and Average Content Completion Time.
Below this section, you will see a list of all users that are in this Campaign. You will be able to see the following columns for every user:
Participant Name
Participant Progress
Start Date
Not Started Count
Completed Count
Overdue Count
Currently Assigned Count
Correctness vs Total Questions
Email (Optional - Off by Default)
Created At (Optional - Off by Default)
Job Title (Optional - Off by Default)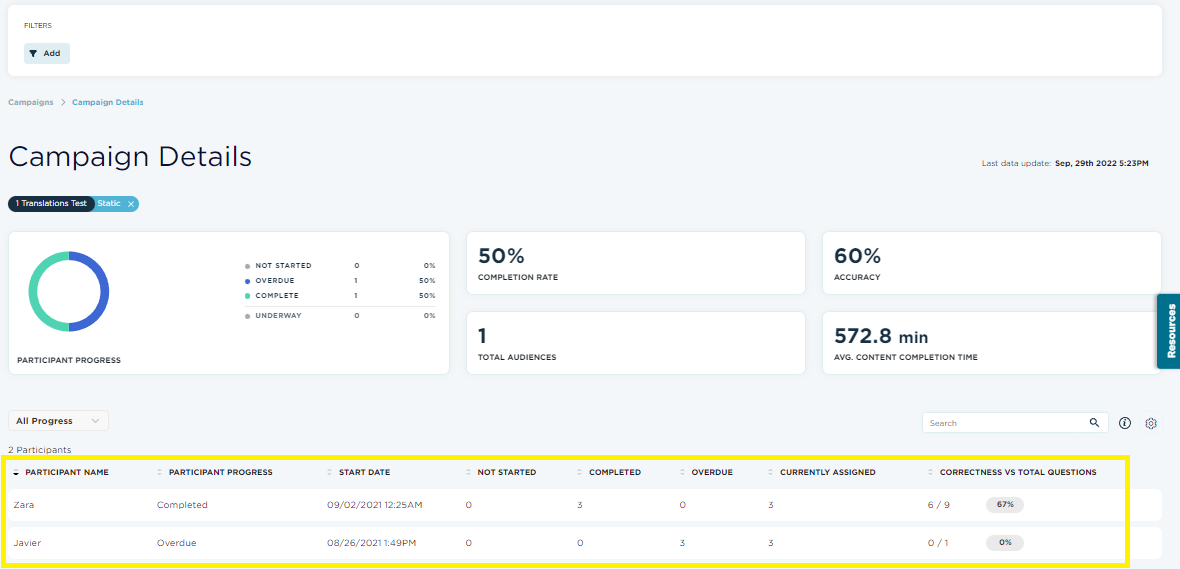 To add or remove columns from the Campaign Details Report page, click the settings toggle next to the search bar.
You can also quickly filter by Participant Progress to view a list of employees by progress.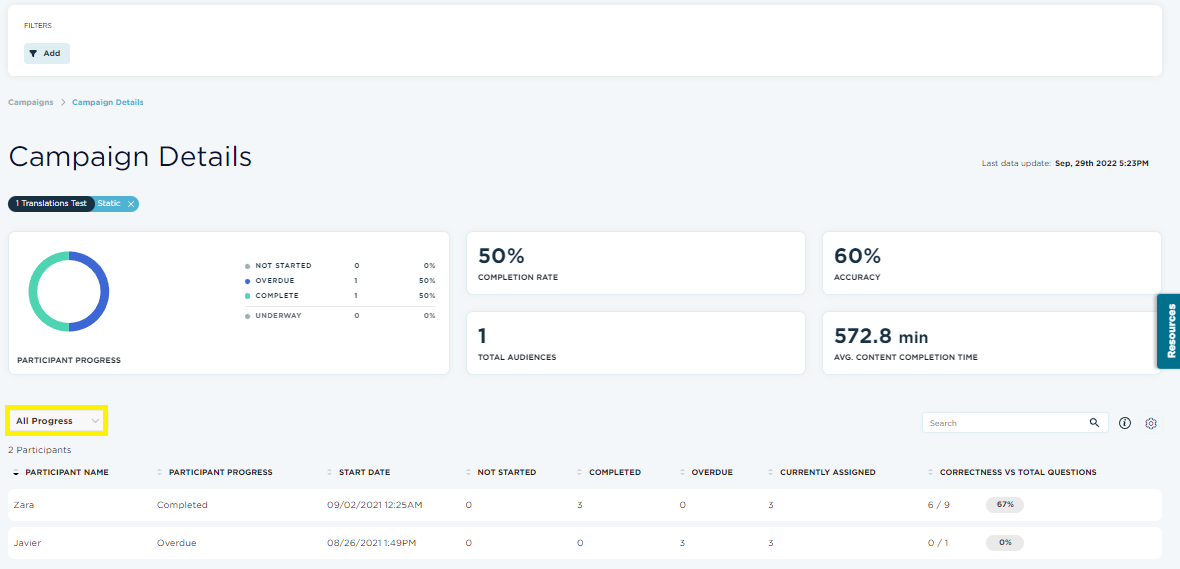 The Campaign Details Report provides real-time data that is constantly updated throughout the day to give you the most recent status of your Campaigns. With the Campaign Details Report, you can get quick important information like:
Who has completed all content within this Campaign?
Who hasn't completed content in this Campaign?
What are my user's individual accuracy percentages?
Who are my lowest scoring users in this Campaign?
without having to download a report or leave the Living Security Training Tool.
If you have additional questions, feel free to contact us! We're happy to help.