Once you've selected to plan a new Campaign, you will enter a new screen to begin planning the Content, Schedule, and Audience. You will also be able to add a Campaign Subtitle if you are wanting your end users to have a description of what they are going to learn. See image below.
Audience: To start, select the end users you would like to receive this Training. You can select whether the audience is dynamic or static, and then use the dropdown to select the specific group of users.
Timeline: As you plan Content, this timeline will show you on what day of the Campaign Content will be released, reminders will be sent, and due dates.
Settings: Select Content in the Settings field, as well as, the Training Type (Mandatory vs. Optional). From here you can select Due Dates, Training Notifications, Badges your end users can earn, etc. As you add Training on the right, you will see the Timeline on the left update.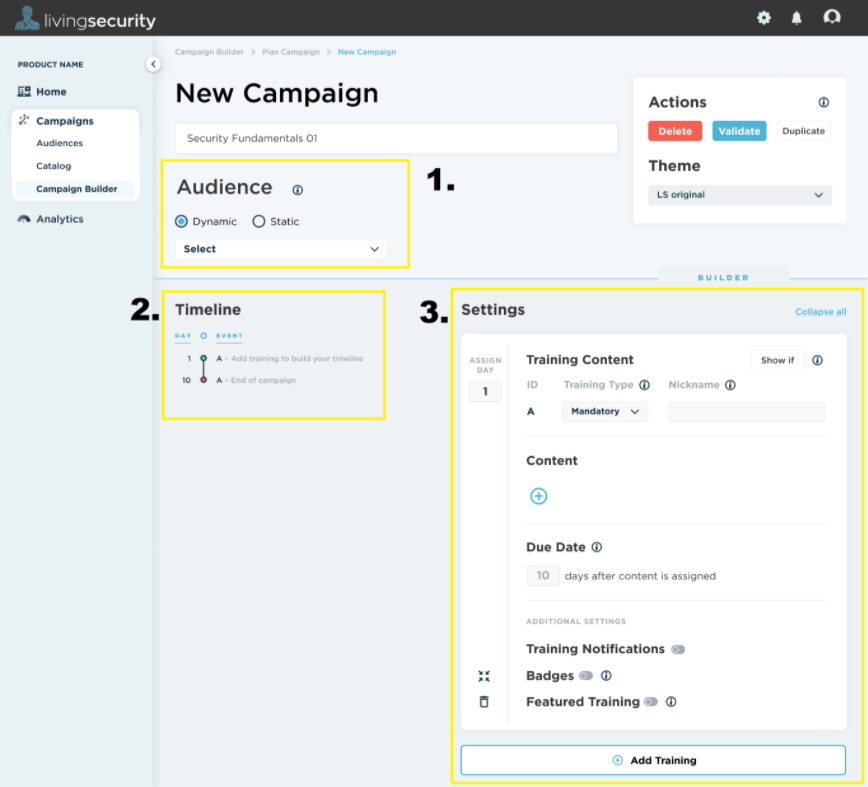 ---
Learn more about the Campaign Builder:
Training Platform - Campaign Builder Video Course
Training Platform - What do the Green Dots v Red Dots on Timeline within campaign builder represent?