Training Platform - How to select the Audience for a Campaign
After starting a New Campaign, select the end users you want to be included. Under Audience, you can select if the Audience is Dynamic or Static. After, use the dropdown to select the Audiences to include in the Campaign.
You can keep track of how many Audience groups you have selected with the number at the top of the dropdown.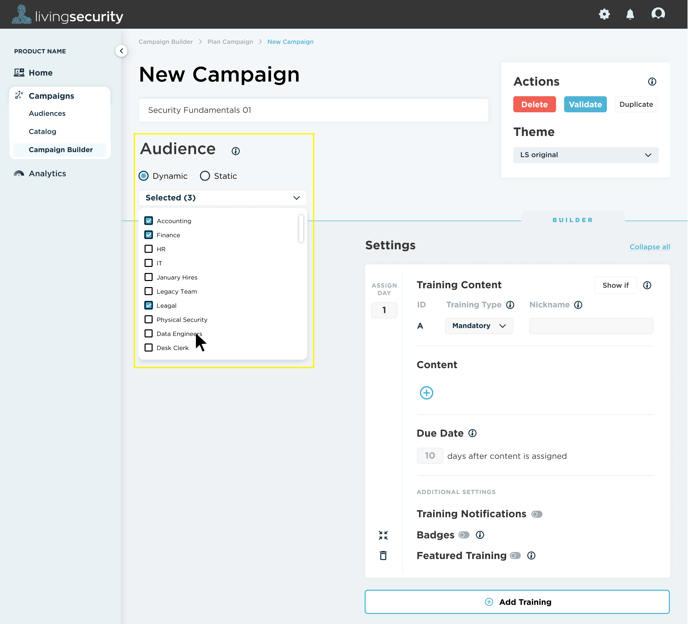 ---
Learn more about Audiences:
Training Platform - How to Create an Audience Using a List
Training Platform - How to set rules and exceptions for an Audience