How to Create a Campaign on the Teams: CyberEscape Online Scheduling Tool
Creating Campaigns is the first step to scheduling sessions. To create a Campaign, check out the gif or follow the steps below:
On the top left of the screen select the plus sign next to 'Create Campaign'
In the next window, select your storyline and press 'continue'
Name your Campaign. NOTE: Participants will see the Campaign Name
Select your Campaign language from the dropdown
Select 'Complete'
The Campaign you just created will now be the selected Campaign in the dropdown box
You have the ability to make as many campaigns as needed and you can see all the Campaigns you have created in the dropdown box
You are ready to start scheduling sessions and inviting participants!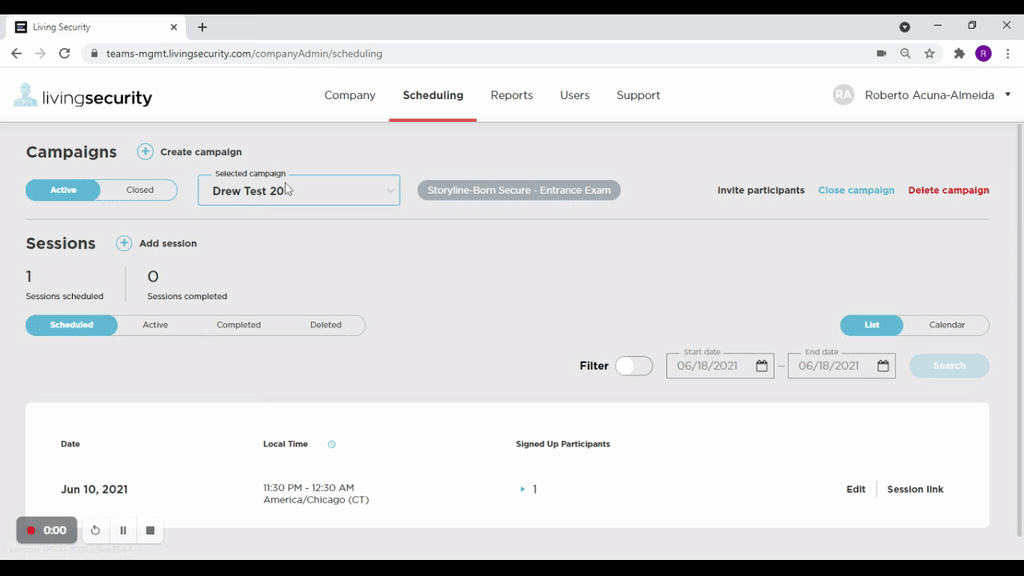 Have any questions? Contact Us