You can toggle on and off email notifications to be sent to users' managers through your Configuration Menu in the Training Platform.
In the top right corner, click on the Settings wheel.
Select Configuration.
Navigate to the Campaigns tab within the Configuration menu.
Scroll to the Campaign Builder section and you will see the heading: Email Notifications.
Toggle on the option to send a summary of email notifications to a participant's direct manager.
Select the frequency of Manager Summary Emails, either daily, weekly, or monthly.
Choose which Active Campaigns should be included in the emails.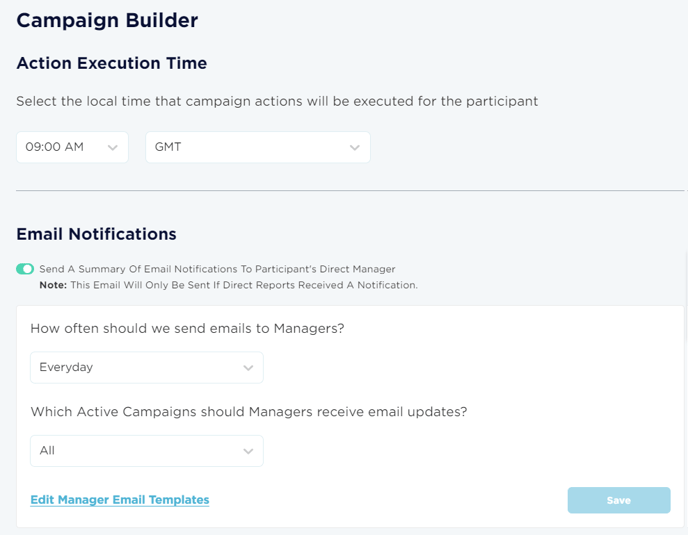 ⛔ Please Note: This functionality requires you have a Manager Email Address associated to your participants in User Management in order for it to work.