Training Platform - Can Campaigns be deleted on the Training platform?
If you're looking to delete a Campaign, it's important to note that only Planned Campaigns can be deleted. Once a Campaign has been validated and launched, it can only be Stopped and Archived. You can see where your different Campaigns are with the tabs at the top of the Campaign Builder page.

If your Campaign still falls under the Planned tab, you can select the three vertical dots and edit to enter the Campaign.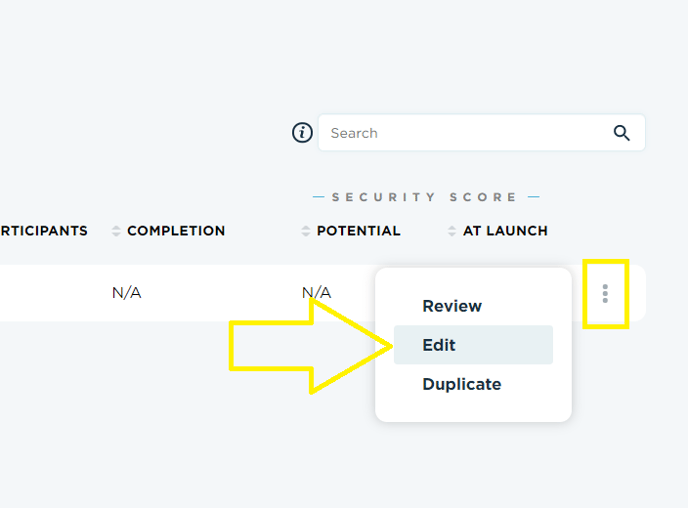 Once you're in the Edit Campaign screen you can Delete the Campaign in the top right. See below: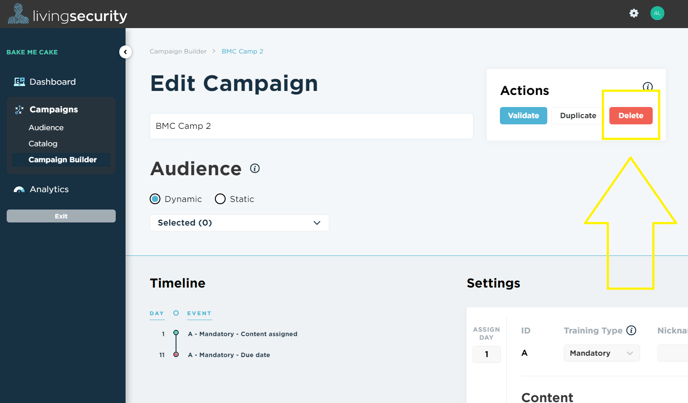 NOTE: If the Campaign has already been Validated and Launched, you can only Archive the Campaign. You cannot delete.
For information on how to Archive a Campaign, check out How to archive a Campaign on the Training platform