Training Platform - Can an audience be added to a live Campaign or a Campaign that has already been launched?
A new Audience can be added to an already launched Campaign by selecting a new Audience in the dropdown in the Campaign Builder. It is important to note that any new Audience added to a live Campaign will start at the first Assignment Date of the Campaign.
For Example, a new Audience would start with the Content released on Day 1.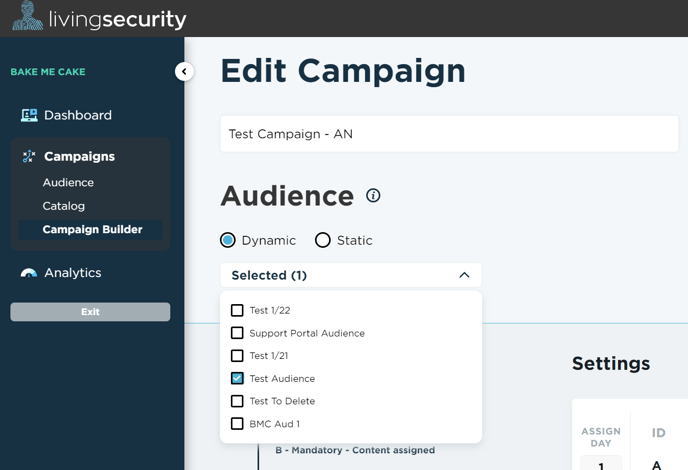 Learn more about Audiences here: How to select the Audience for a Campaign