Training Email Notifications
Training Platform - What do due date reminder email notifications look like for users?
When new Training is scheduled to an audience, you can also schedule a notification to be sent to the end users to notify them when this Training's due date is approaching. See sample below.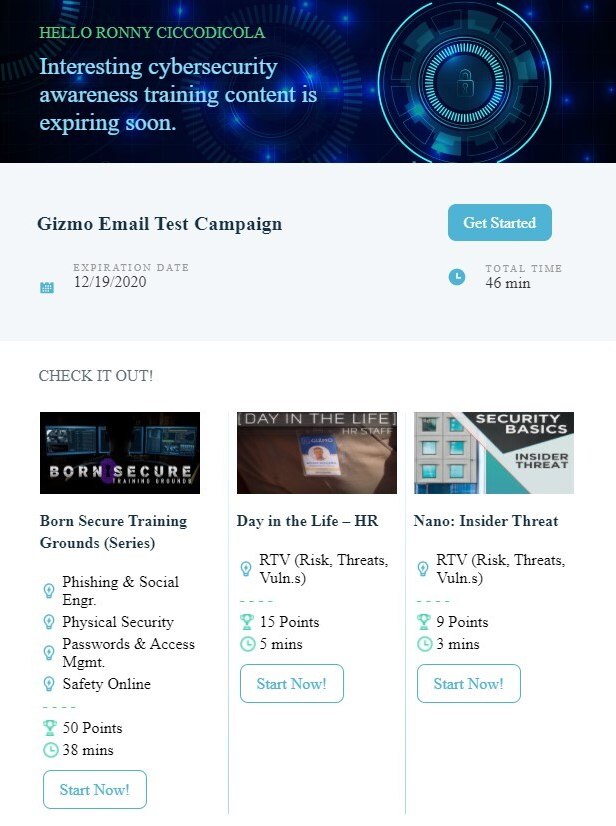 The Training Notification will note the due date, total time, and the Content that has been assigned. Under each specific Training Series or Module, the Training Notification will also specify the covered security concepts and total points available.