How do I give admin access to the Training Platform?
Search for the user(s) who access you would like to change, click the edit box on the left, and then set it to Customer Admin via the Set Access Option.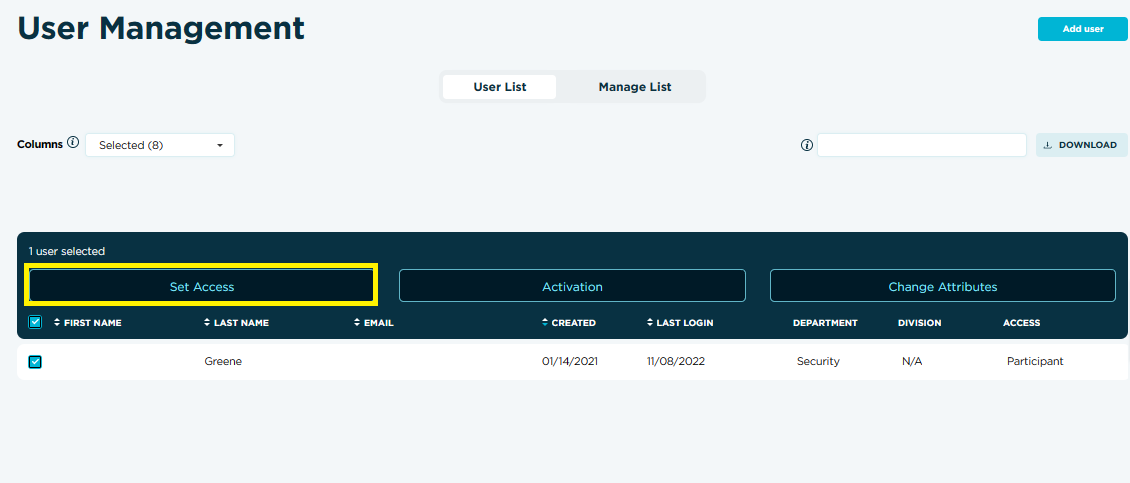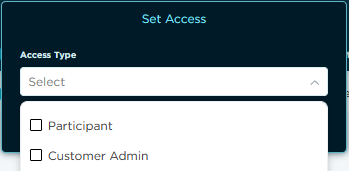 How do I view specific participant information?
For an optimal view, the User Management window can be organized to only show specific columns with participants' information. To select the columns you'd like to see, use the 'Select' dropdown in the top left above the user list.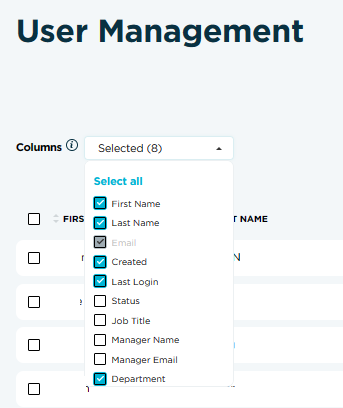 How do I add more approved email domains?
If you are needing to add additional authorized email domains to the Training Platform, reach out to help@livingsecurity.com!
How can I bulk reset users' passwords?
Use the checkbox to the left of the users to select the users. You can make this easier by sorting or filtering your users first.
Once all the users are selected, a menu bar will appear with the bulk editing options. Select 'Reset Password'.
Why isn't my .CSV file uploading?
Here are common reasons why a CSV upload may not work:
File Size - While up to 100,000 rows can be uploaded, your computer's processing and internet speed could cause the upload to time out.
File Type - Make sure your file is saved as .CSV (Comma Delimited). Other file types will not upload.

If upload results in a Failure, try resaving the file as .CSV UTF-8 format and attempt the upload again.

Special Characters - Special characters in attributes like job titles can be interpreted by the Platform as a column break. The system then registers your columns are not an exact match and may reject the upload. Commas in Job Titles are the typical culprit.

CTRL + F to find and remove all commas and other special characters

Add quotes around the text that has a comma to let the system know it's just text

No Email Address - A row without an email address, but other attributes, will cause the upload to fail. Filter your email column by blanks and delete those rows before uploading.
File Name - Sometimes the filename gets saved in the backend as a column heading. Copy and paste the data as values into Google Sheets and re-upload to submit.
If you have any additional questions, feel free to contact us!