Connection Test failing for Audio & Video? Here are some tips that can help.
🙇 For Participants


Please allow access to your camera.
Please allow access to your microphone.
If you're failing these tests, you will need to give your browser access to the camera or microphone to pass. While you are not required to give your camera access to join the experience, your microphone is needed to be able to speak with other participants! To allow access, click the lock in the browser menu: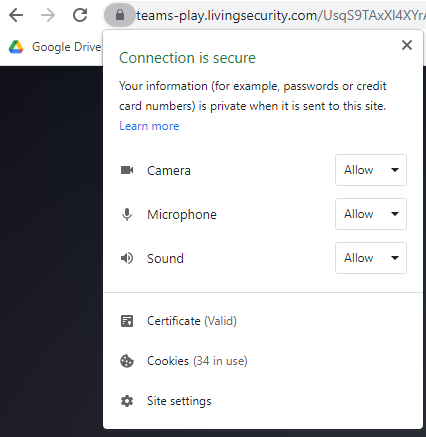 If the Microphone and Camera have been allowed, but you are still unable to join the session, click on the "Microphone" toggle within the Teams: CyberEscape Online experience to make sure there is an output device selected.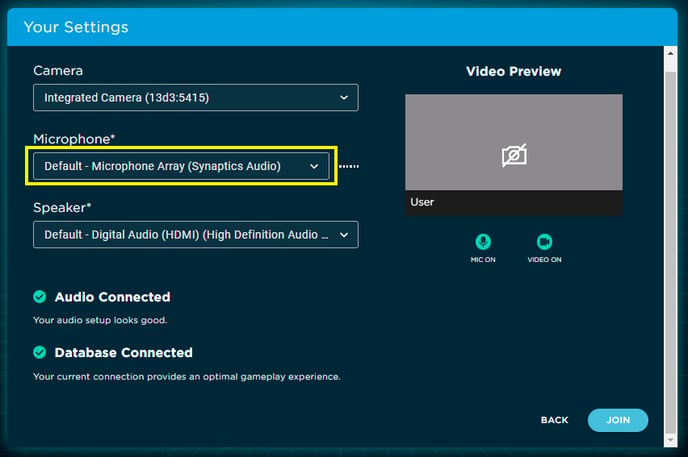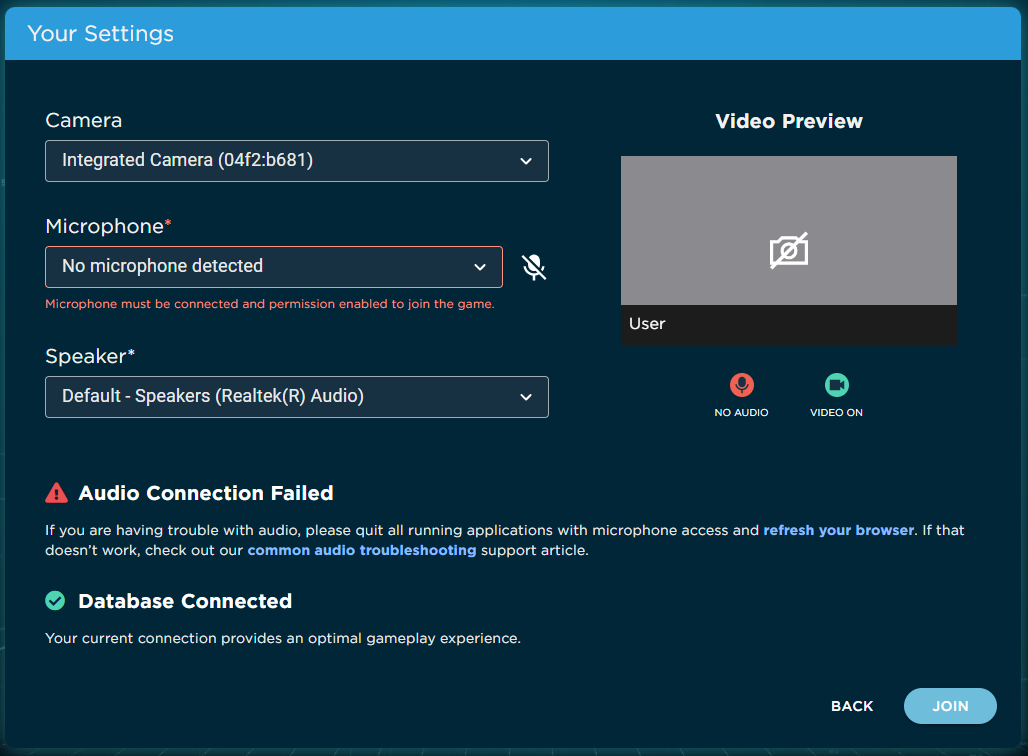 If no microphone is detected, your desktop/laptop Microphone privacy settings may be blocking access for the browser to access your microphone. To check your Microphone Privacy settings, go to your Microphone settings page and make sure the following option is toggled on.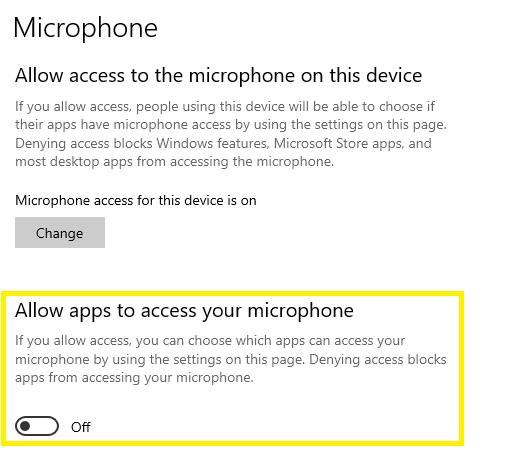 If any of the other tests are failing for you, or if audio issues persist, please contact your IT Team, Network Team, or Security Awareness Team for assistance.
💻 For IT


This section of the test checks your connection to Twilio. Run the compatibility tests here to ensure whitelisting was successful: https://test.livingsecurity.com/
Twilio connectivity error
UPD connectivity error
TCP connectivity error
Video turn error
🔁 Domains and Ports
If not already done so, the following domain and ports need to be whitelisted. Sometimes this can be done only via the network (especially if using a VPN), but firewalls or other security tools may need to be whitelisted too.
*.twilio.com
Ports used: 10,000 - 60,000 UDP/SRTP/SRTCP and TLS/443 or UDP/3478
Your firewall should allow outgoing TCP and UDP traffic to Twilio's infrastructure, and allow return traffic in response.
If you prefer to whitelist individual IPs based on geographic location, you can use this article for reference: https://www.twilio.com/docs/video/ip-addresses
📖 Browser Specific Policies
Microsoft Edge and Google Chrome sometimes have browser policies enabled that can cause UDP traffic to be blocked. There is a way to bypass this by modifying the policy to use TCP while still maintaining the intended privacy measures.
If you're experiencing issues with sessions being disconnected on Microsoft Edge, it may be due to a browser security policy called "Anonymize local IPs exposed by WebRTC" (
details
).To fix this, your IT team may want to try using a slightly different policy setting called "disable_non_proxied_udp." In the Microsoft
help document
, this flag is described as:
DisableNonProxiedUdp (disable_non_proxied_udp) = Use TCP unless proxy server supports UDP. This doesn't expose the local IP address
This should accomplish the same level of security and keep user's local IP addresses protected, while also allowing them to enjoy the Living Security Teams: CyberEscape Online experience.