Training Platform - How to Create Audiences for a New Hire Campaign
💻 One great use case for a campaign on the Training Platform is to create a New Hire Campaign! To target just the new hires within your organization, we recommend using the User Provisioned On/After filter. This filter is best for capturing users based on the date they were added to the Training Tool in User Management.

📆 After selecting the Provisioned On/After filter, you will select the date of your choice. Users that are added to User Management on or after the selected date will automatically be added to the audience. Be sure to save once the filter has been applied.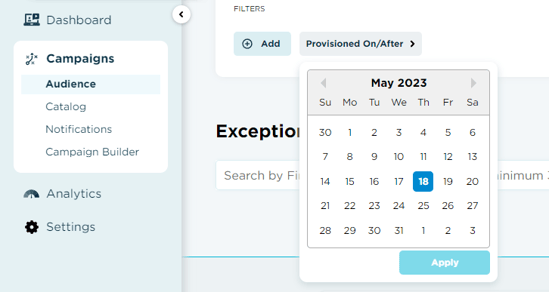 📝 You are now ready to start building your New Hire Campaign with your audience! Click here to check out an example of a New Hire Use Case Campaign.