Training Assignment Email
Here is a sample of what the Training Assignment email looks like for your users.
The top section will outline the assigned content, due date, and total time the assignment will take along with a direct link to the assignment.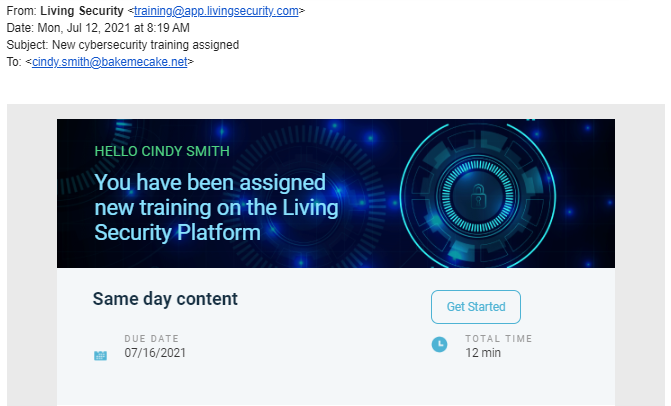 The bottom section will provide additional training content and the company contact.