Training Platform - Test Campaigns
Test Campaigns do not track completion or reporting analytics. This is a great way to preview content as the end user, or to share upcoming training with others to review.

When creating a new campaign (Plan Campaign), you will see the below pop up: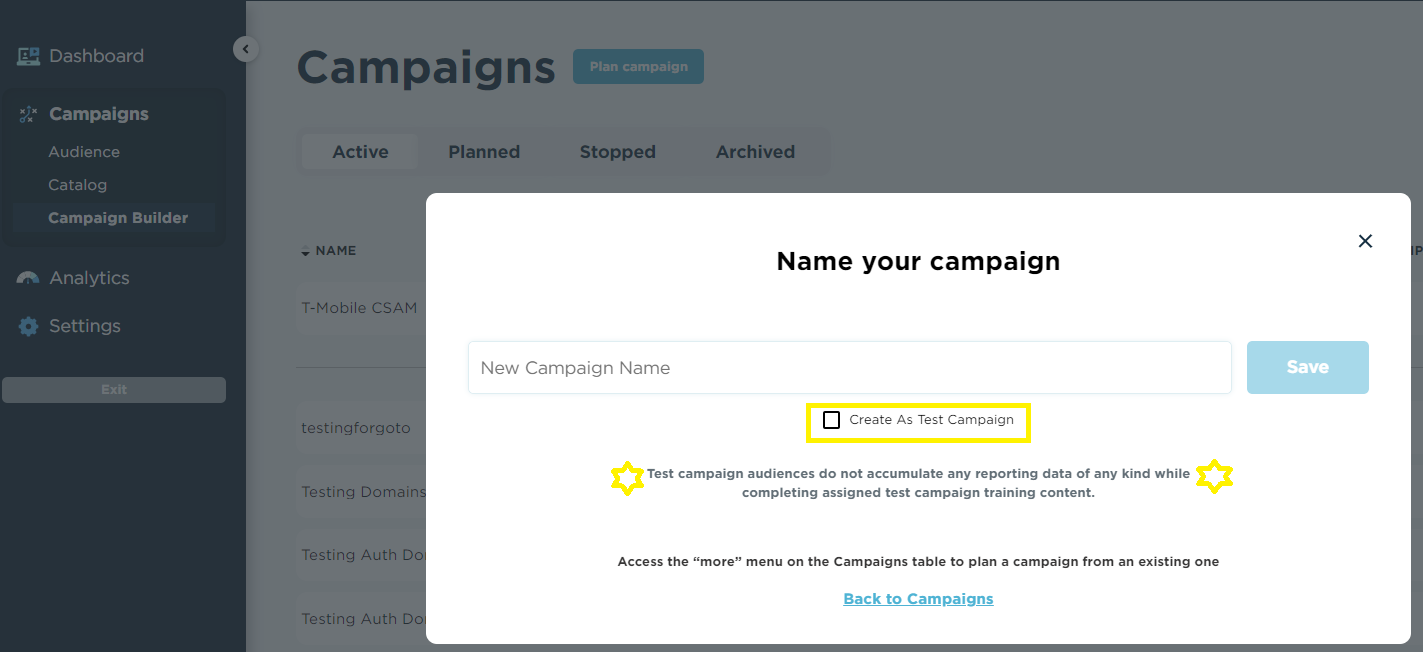 Check-off the box and you're all set!
Test Campaign Tips and Tricks:
Duplicate your test campaign and rename the new campaign to launch to your full audience when ready.
Select the Static audience type for any type of test campaign to ensure no one else gets added to the campaign