To enable the integration between Slack and Living Security, your organization must follow the below steps
Click this button to install our app and get started:
---
Please note: The Slack integration is currently in Beta! If interested, please reach out to your Client Success Manager!
Slack Integration Setup
In the Living Security Training Platform, head to Setting > Account and scroll down to the Integrations section. Here, you will toggle on the Slack integration.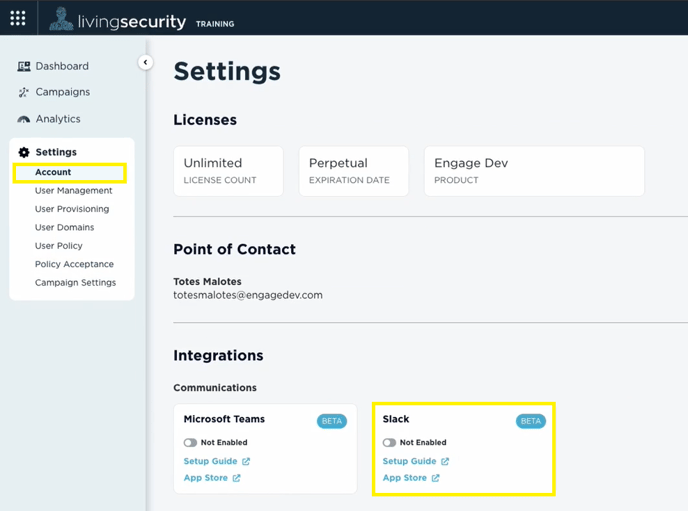 When you toggle the switch on, the status will change to "Pending".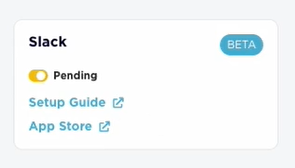 This indicates that the integration is ready to be linked and is waiting for the installation of the Living Security Training App on Slack for your participants.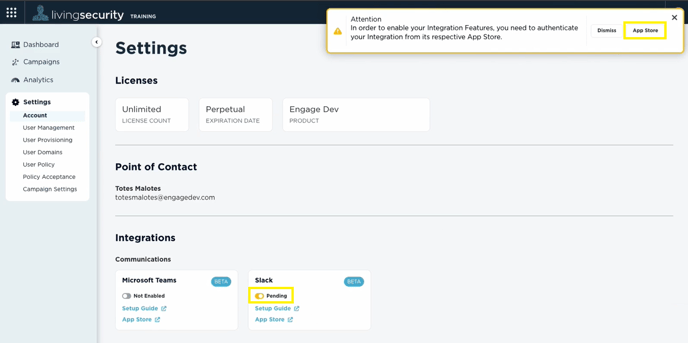 Use the installation link provided. The integration will now show as "Enabled" on the Training Platform.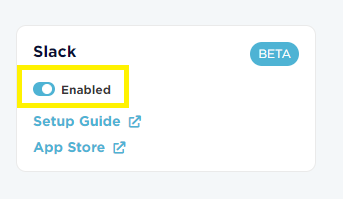 This indicates that the integration is ready on both the Living Security side AND the Slack side and you can start adding Slack notifications to your Campaigns.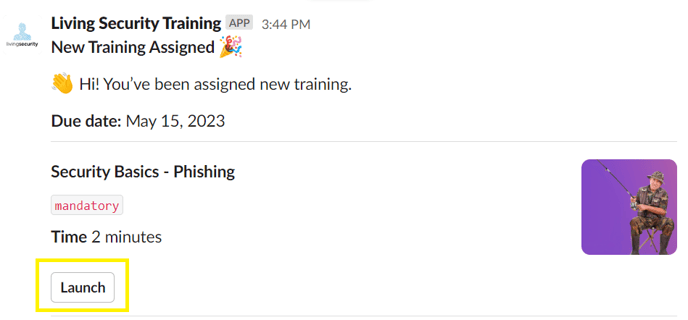 For help on how to enable Slack notifications in your Campaigns, visit our article How to Enable Slack Notifications for a Campaign.
If you have any additional questions, feel free to contact us!