For organizations that require Teams and Training notifications to come from their Domain, Living Security has built-in Sender Authentication within our Training Platform.
📚Overview
Some Organizations will require notifications to have the emails being sent to be specified based on a specific policy. In order to meet this requirement, your organization specifies this email and has it validated by following the below steps using the Living Security Sender Authentication functionality.
Sender Authentication is available for both Teams: CyberEscape Online and the Training Platform.
⚠️ This will require active engagement from your IT Team to complete this functionality. Please ensure you have engaged them based on your organization's IT Policy to begin this process.
The IT Personnel who will be needed to enable this functionality will need to be able to access and update the DNS section of your email server.
❓How do I Enable this Functionality?
In order to utilize Sender Authentication, you will need to navigate to the User Domains Section of your Settings tab within the Training Platform application. Once you have accessed this page, you may follow the steps below to specify a custom notification email.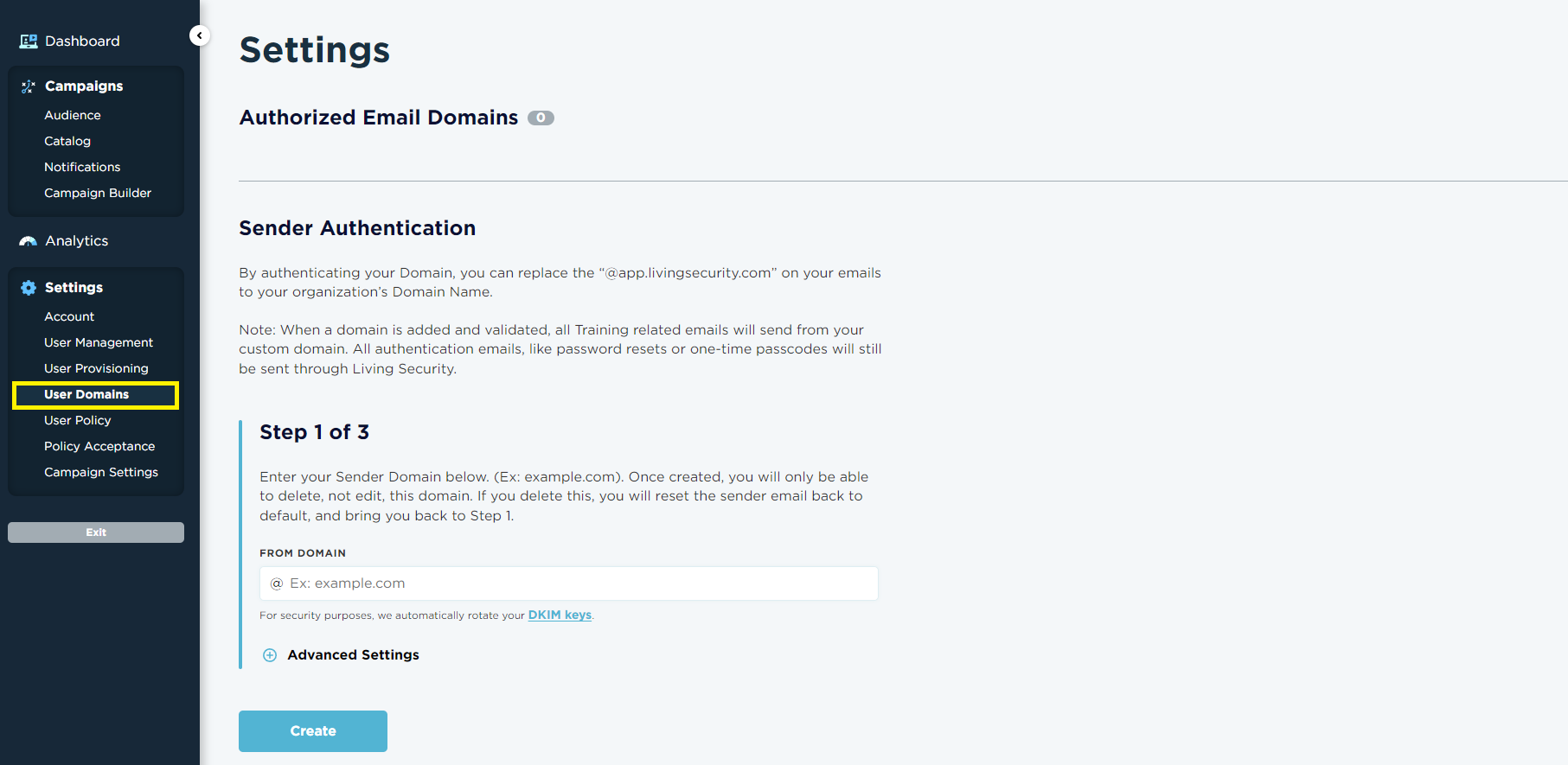 ⚙️ How-To Setup
💻Training Platform
Step 1: Enter Full Sender Email
Please input the Username and Domain of the email that your organization has chosen for Sender Authentication.
⛔ Once created, this email can only be deleted, not edited. Deleting the email will reset this process back to Step 1.

You will also be able to add Advance settings like Automated Security, Custom Return Path, and Custom DKIM Selector. To enable the advanced settings, click on the plus sign to check what advanced settings you would like to use and enter the appropriate keys.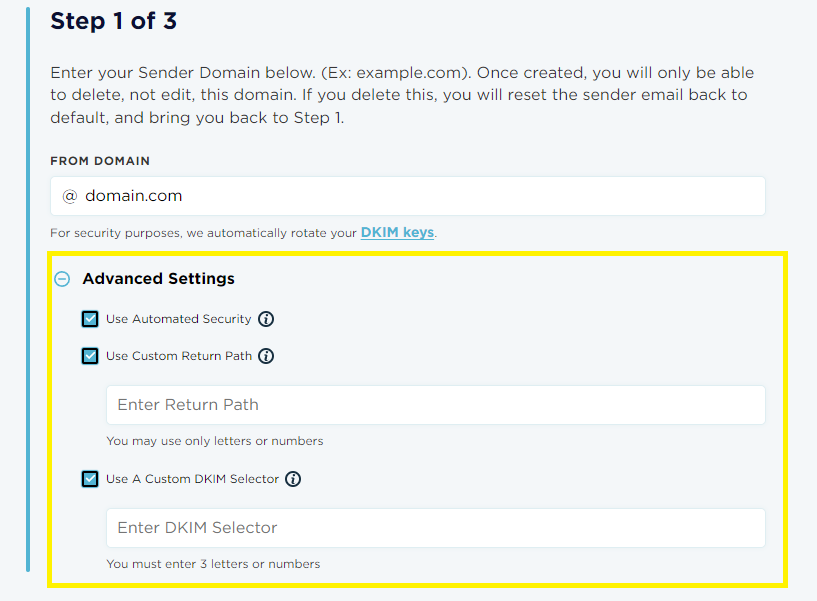 Step 2: Enter your Organizations Sender Name
Enter the From Username that you would like to show with the custom domain. As an optional step, you can input a custom sender name. This name is editable.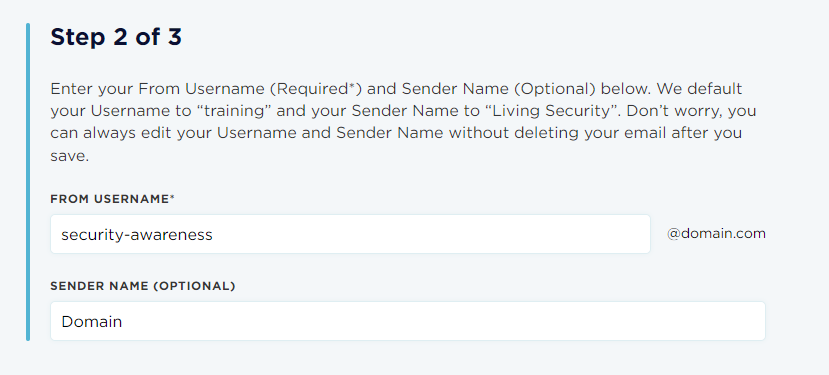 Step 3: Add CNAME Records to your Email Server.
A Set of CNAME Records will be generated, your IT team will need to add these to your email server's DNS section. Once you have done so, select Verify.
Once the CNAME Records are showing the Verified status, you may select Save and Finish.

👥Teams: CyberEscape Online
Our Teams: CyberEscape Online and Training platforms share their notification service. Configuring your sender authentication is only required once, on the Training Platform, and will automatically be applied to specific emails sent from our Teams: CyberEscape Online platform. To review what emails can be sent through a custom domain, visit our article: What is Sender Authentication and how does it work?
If you have any additional questions, please feel free to contact us!