Teams: CyberEscape Online Participant FAQs
Teams: CyberEscape Online - My audio and video are locked with another conferencing service. How do I change that?
Occasionally, your audio and video will be locked by another browser.

To allow video, microphone, and sound for CyberEscape Online, click on the lock icon at the beginning of your URL bar, and select "Allow" for all three.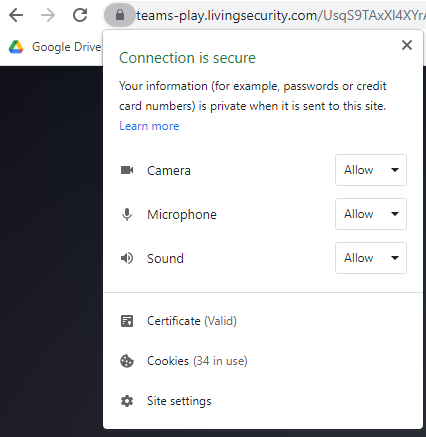 You can also check the microphone settings on your computer.
Go to Start → Settings → Privacy → Microphone.
Click Change to enable the microphone access for the device in use.
Under "Allow apps to access your microphone", switch the toggle to the right to allow applications to use the microphone.