LMS Gateway - Passing Grade
LMS Gateway files respect Passing Grade settings in the Training Platform.
To turn on, go to your campaign settings on the platform. Scroll to the bottom of the page, turn on Required Passing Grade toggle, and set the passing percentage.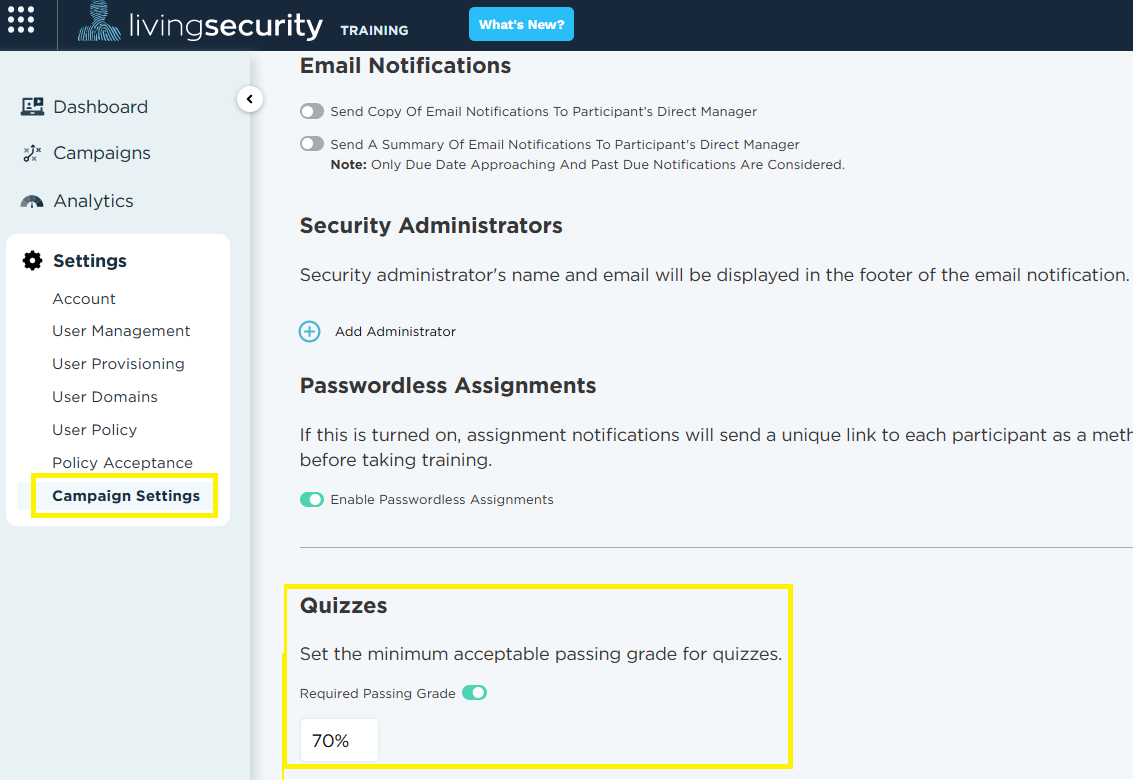 All LMS Gateway files (even previously downloaded files) will require the end user to achieve the passing grade accuracy to complete. Your LMS will capture the completion and accuracy of the final attempt.