Training Platform - How to View Additional User Management Attributes
For an optimal view, the User Management window can be organized to only show specific columns with participants information. To select the columns you'd like to see, use the 'Select' dropdown in the top left above the user list.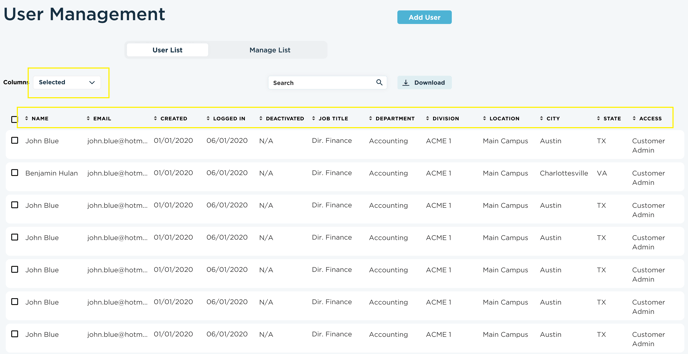 The dropdown has all 12 column headings and any category with the checkbox marked will be kept in view on the User Management page.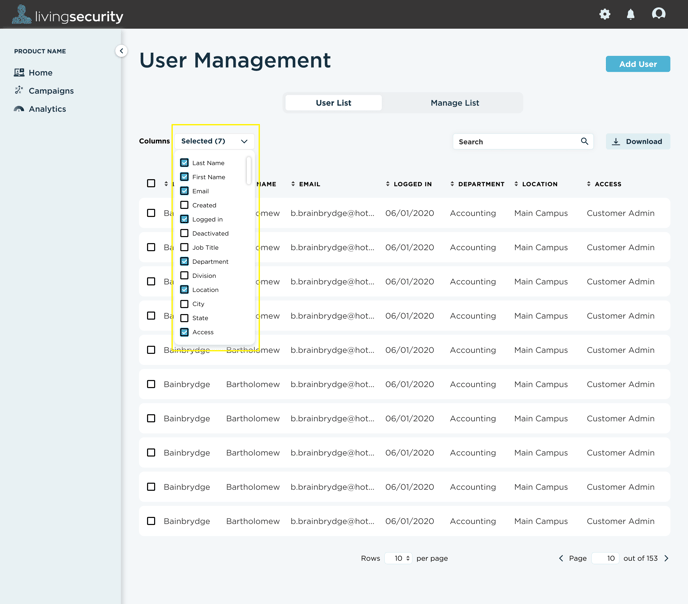 The number of columns selected will continue to show next to 'Selected' and can be updated again at anytime.