Training Email Notifications
Training Platform - How to notify participants their training is past due
As you build your Campaign, you can assign specific automatic messaging to alert participants their assigned Content is past due. To see the messaging available, toggle the Training Notifications to on.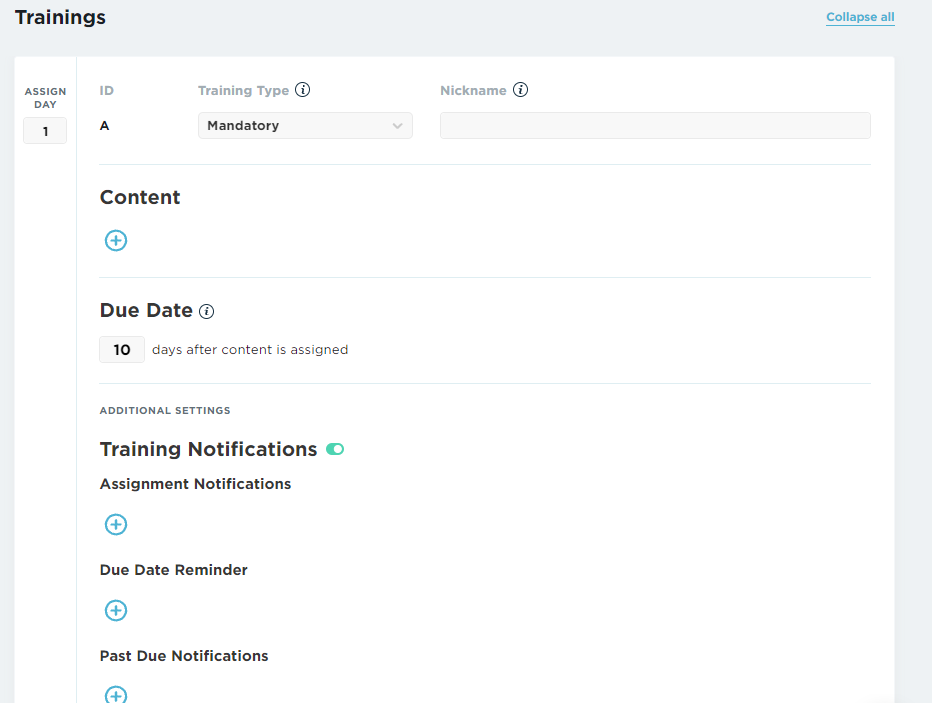 After toggled to on, there are three notification options for participants. Select 'Edit' next to Assignment Notifications to select the Living Security standard message. If you'd like to remove the notification or message, select the trashcan symbol on the right.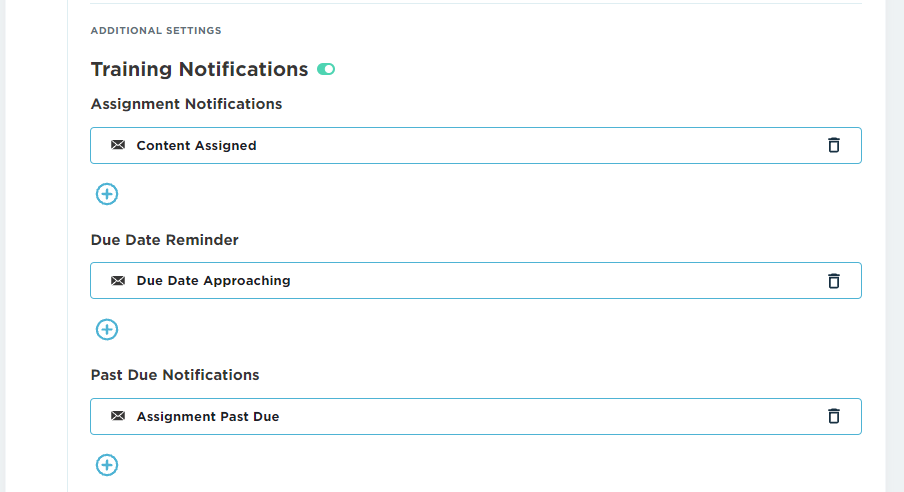 Unique to the Past Due Notifications, you are able to set up to four repetitions of the notification to be sent at a chosen interval.