Training Platform - How Do I Set Assignment & Due Dates in the Training Tool?
While in the campaign builder, under the 'Settings' section, the system will automatically populate your first content section's assign day as Day 1 and your first content section's due date as Day 10 as pictured below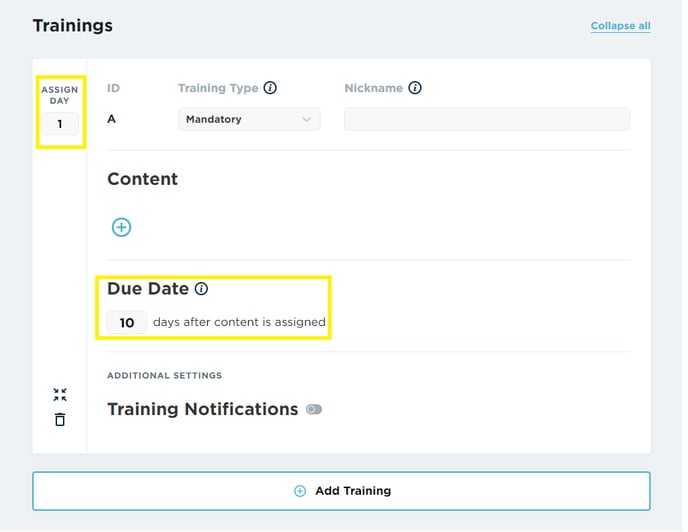 You are able to change these by clicking into the box and editing the text. Any changes made will autosave.