How do I give admin access on the Teams: CyberEscape Online Platform?
You can add additional admins by navigating to the Users tab on https://teams-mgmt.livingsecurity.com/

Once you've selected Users, you'll be able to see the email addresses with everyone who currently has admin access. To add a new admin, click Add user on the top right.
Fill out the user's information and then click on Add company admin on the bottom of the pop up window.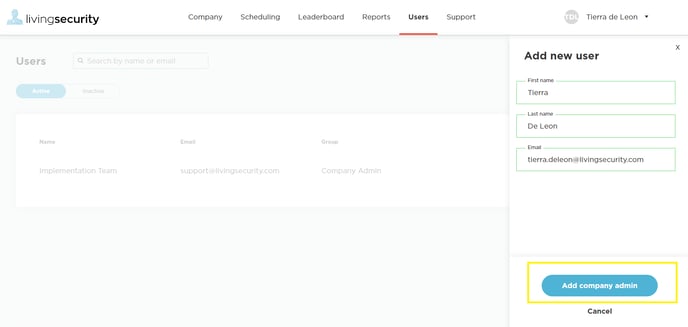 New admin users will receive an invite to finish setting up their account, but for faster access you can provide them with the link https://teams-mgmt.livingsecurity.com/ and direct them to type in their email address and reset their password.