Teams: CyberEscape Online Participant FAQs
Teams: CyberEscape Online - How do I enable my microphone and webcam for the experience?
Each supported browser will automatically prompt you to enable your microphone and webcam when you are in the waiting room. The pop up typically appears in the top left corner.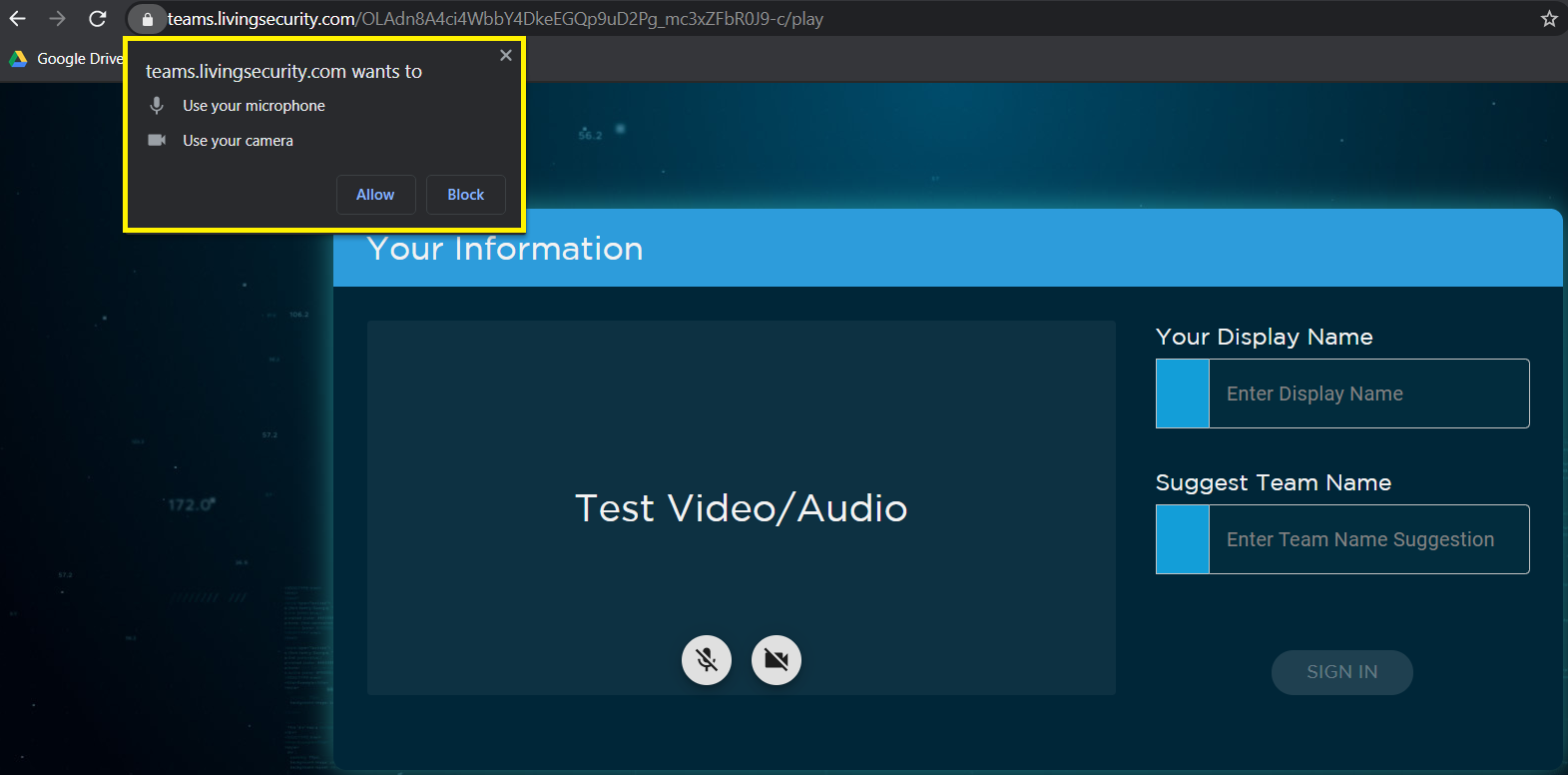 You can also click on the lock icon in the address bar to see the enablement settings for your Camera and Microphone: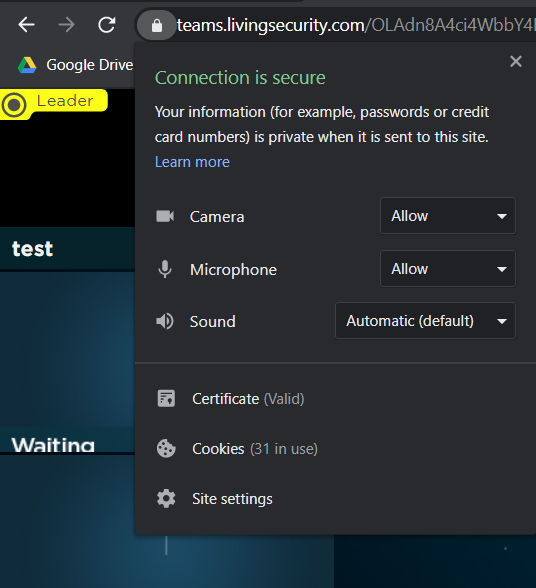 Once your microphone and webcam are enabled, you can toggle them on and off using the icons in the bottom right corner.

If you dismiss the prompt to allow access to your camera and microphone, or you do not give permission for the web browser to use the camera and microphone, it will not allow you to join the session until access is allowed. To join the session, please allow this for the best Teams Experience.