Training Platform - When Will Training Campaigns launch?
Training campaigns can assign content as soon as you hit launch. Anything scheduled as Day 1 training will launch immediately to your users.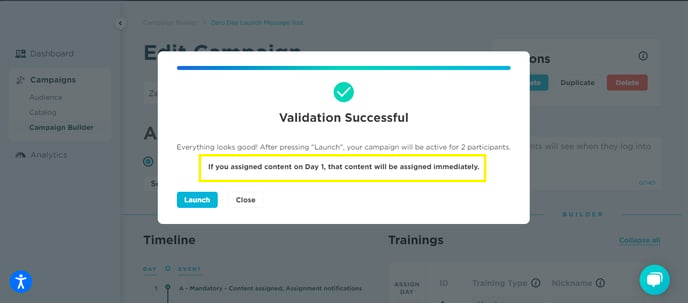 Subsequent assignments will execute at the time set in your configuration menu. Follow these steps to update your execution time.
Go to the cog icon in the top right of your admin dashboard
Select 'Configuration'
Scroll right until you see the Campaigns tab and select it
You will see the ability to set the time under: Action Execution Time.


Set the desired time of day and time zone you would like assignments and active notifications to be executed.