For Living Security Customers with an Okta Identity Management Service, this guide will show you how to create an application to sync your IDP Environment with Living Security Applications.
Overview
As a Living Security customer, if you wish to create an application to create a connection between your Okta environment and your Living Security Applications, your Okta Administrator will need to conduct the below steps to setup your environment. If you wish to view Okta's documentation on this procedure, please click this link.
⚠️ It is highly recommended that you will need to have your Living Security Application configuration information before beginning this process. Please reach out to your onboarding specialist or Customer Success Manager if this configuration information has not been provided.

Steps to Perform
Proceed to your Administration Portal for Okta by clicking the [Admin] button at the top right of your Okta window.

Navigate to your Applications option via the left hand Navigation pane.

Select the [Create App Integrations] option at the top left of the Applications Pane

Select the SAML 2.0 Radio option and click [Next]

Input the name of the Living Security Application, please ensure the naming structure meets any required organization guidelines.

For an application logo, please use the below image if required by your organization.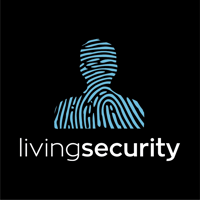 Congratulations, you are now on the road to beginning your application. Please see next steps for configuring your application!
Next Steps