Training Platform - What Support do Company Admins get on Training?
Company Admins will have live chat support from 9AM to 5PM Central Standard Time, Monday-Friday. Chat on our Training platform is only available for Company Admins as end users do not have access to this feature at this time.
Our Chat support can recommend related articles for a quick fix. If the recommended articles do not answer your question, you will be greeted by a Living Security support member ready to answer any questions about:
User Management
Audience
Catalog
Campaign Builder
and more!
To access chat while in your Admin account, please press the chat button on the bottom right corner.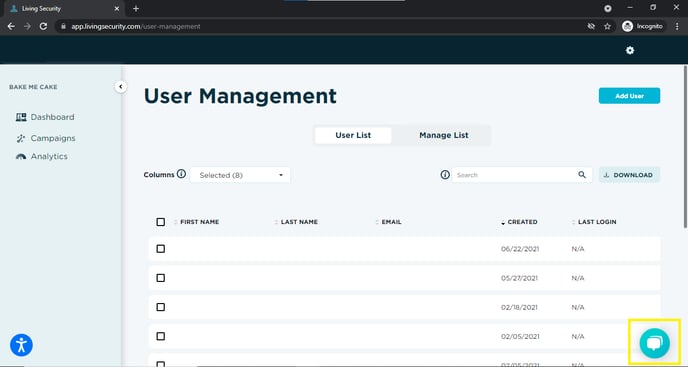 If you are chatting us outside of our Support hours, our chat bot will ask for a follow up email so we can get back to you as soon as business hours resume. If you have any other questions, please feel free to reach us at help@livingsecurity.com.