Questions Report: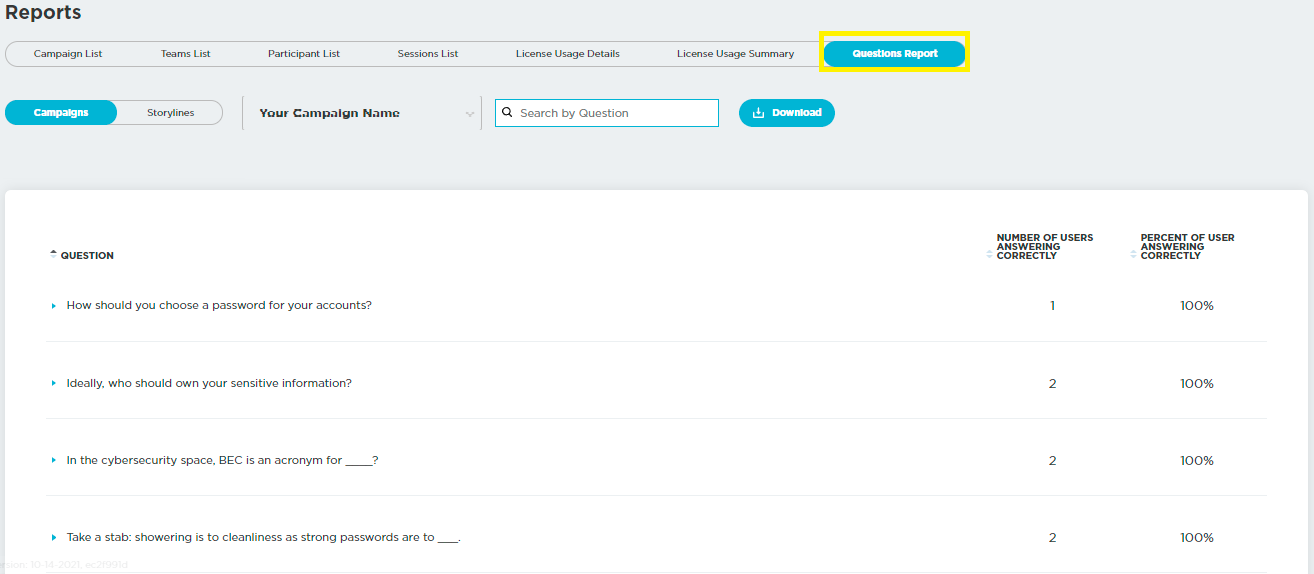 In Questions Report, you will be able to see how your participants are doing on the questions asked during Teams: CyberEscape Online. You will have the following 3 columns:
Question - What question the team was answering
Number of Users Answering Correctly - Count of users who got the question right
Percent of Users Answering Correctly - Percent of users who got the question right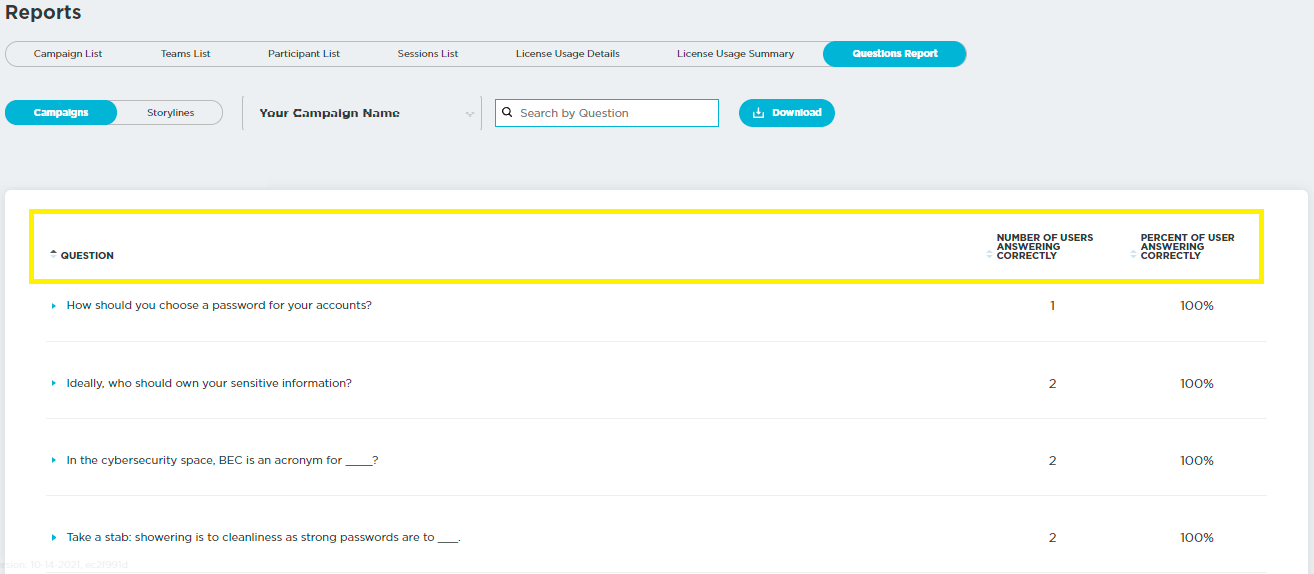 However, you are able to click on the Question for a more detailed report. The drop down menu, after you click the questions, will have the following columns:
Answer - Answer options for the question
Correct Answer? - Was the answer option correct or not
Number of Users Who Selected This Answer - How many users selected this answer
Percent of Users Selecting this Answer - Percent of users Selecting this answer
Please note, one User equals one team. One team can have one participant or ten.

You are also able to toggle the Questions Report to look at Questions by Campaign or by Storyline.


You will also be able to use the search bar to search a specific question. The download button is also there for you to download the report in a CSV file. Please note, the download button will not be visible if no sessions have been completed in the Campaign or Storyline you are filtering it by.

If you have any additional questions about Reporting on the Teams: CyberEscape Online platform, please email us at help@livingsecurity.com.