To download content to use on your Learning Management System, log in to the Living Security Training platform and head over to 'Catalog'.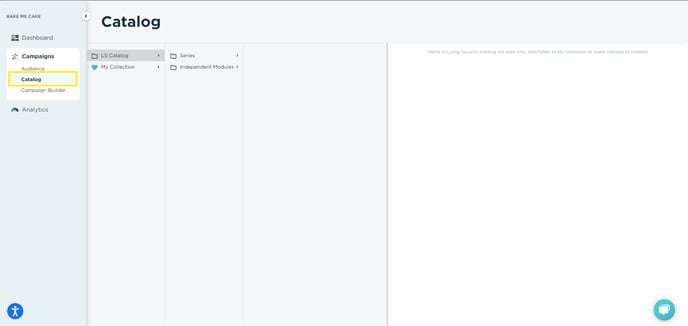 Once you have found content that you would like to download, you will click on the download button as shown below: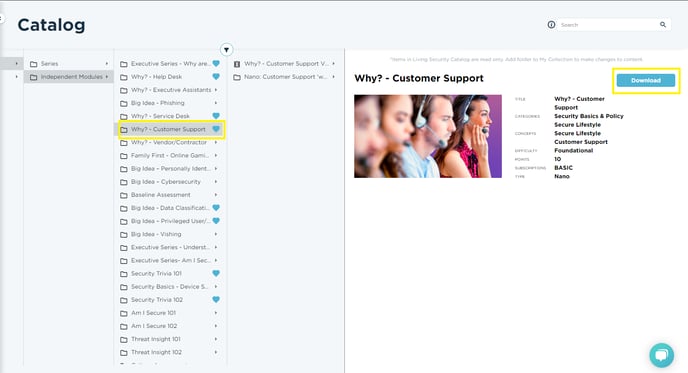 After you have downloaded the content file, you can upload it to the Learning Management System that your organization uses. Once uploaded, you will be able to run the file from your Learning Management System and it will look identical as it would on the Living Security Training platform.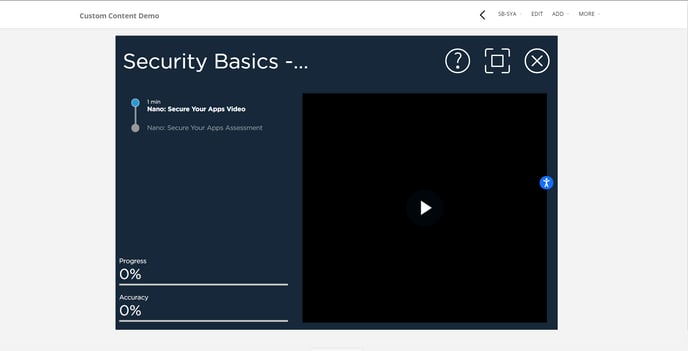 The content, including videos, puzzles, and quizzes, will work as it would in the platform and will let you know when you have answered a question wrong -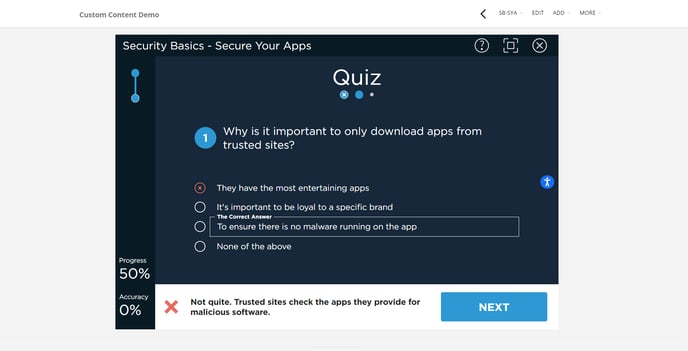 And when you have answered the question correctly -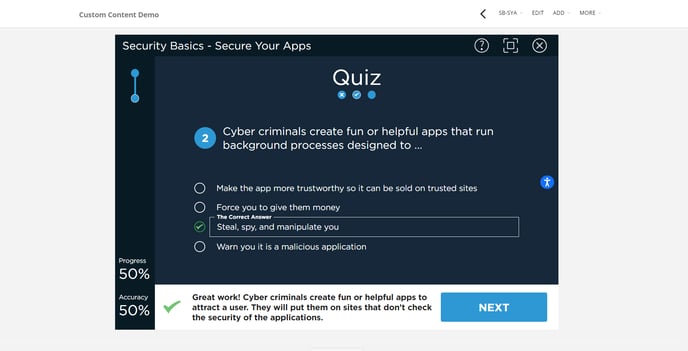 If your content has episodes, they will progress through to the end of the content -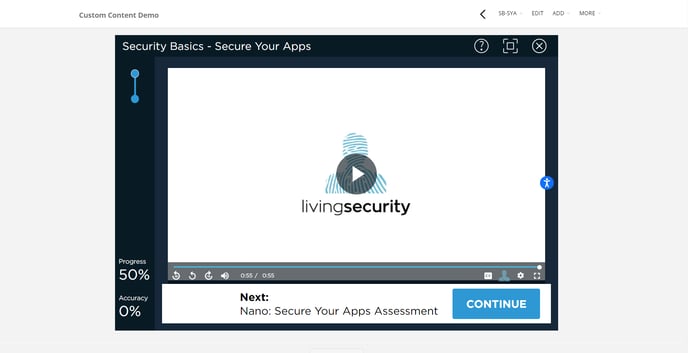 Your participants will still be able to click on the (?) and it will take them to our support portal where they can view frequently asked questions and other great resources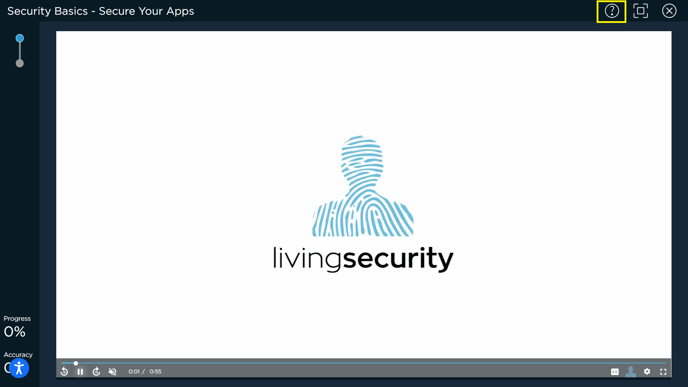 If you have any other questions about how to use our content on your Learning Management System, please feel free to reach out to help@livingsecurity.com - we're happy to help!