You are able to make custom leaderboards for campaigns within the Teams experience. To begin, navigate to the leaderboard tab to add a new leaderboard.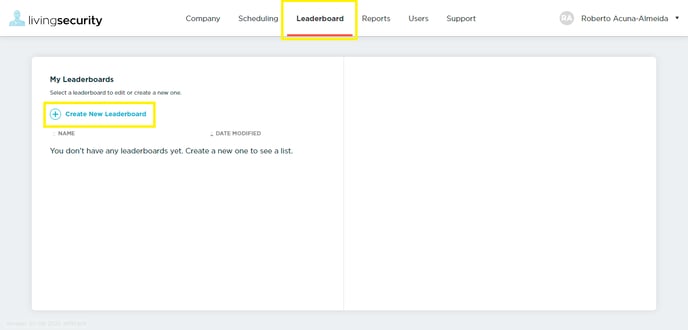 Once you have clicked on 'Create New Leaderboard', you will be able to fill in the following fields:
Name
Campaigns
Privacy
Prizes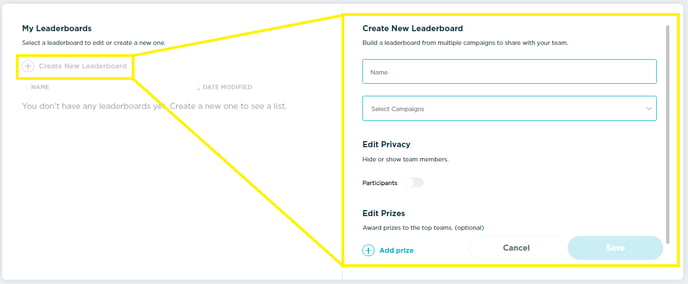 The name of the leaderboard is completely up to you. However, it is important to note, this leaderboard can be made from multiple campaigns that you have setup in the event you would like to compare them or would like to award prizes to the top 3 spots across all campaigns.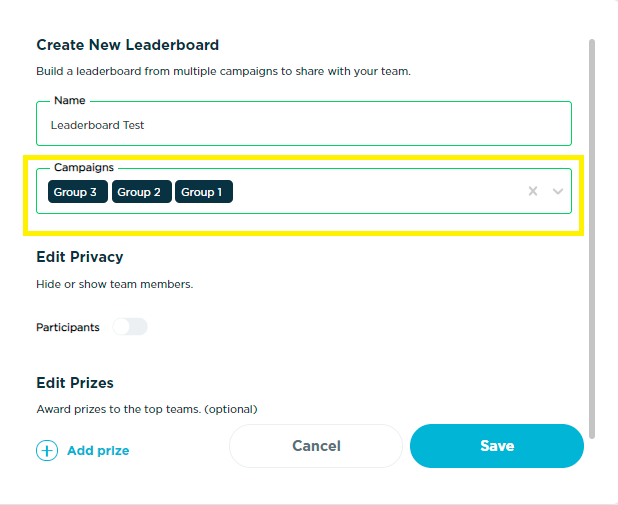 You will have the option to show the team members within each team by toggling the on/off button on 'Edit Privacy'.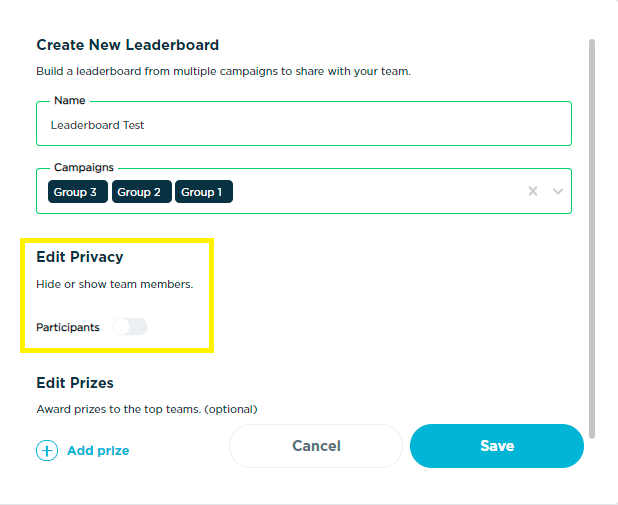 Last but not least, you can add custom messages or prize notifications in 'Edit Prizes'. You will be presented with only one field at first but you are able to add as many as you need with the 'Add Prize' button.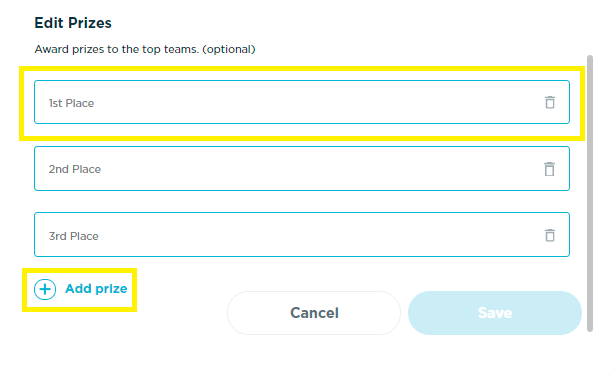 Once you have saved the leaderboard, you will see it under 'My Leaderboards'. You will then be able to click on the leaderboard to edit anything you need to change or to view the final product and share to your team.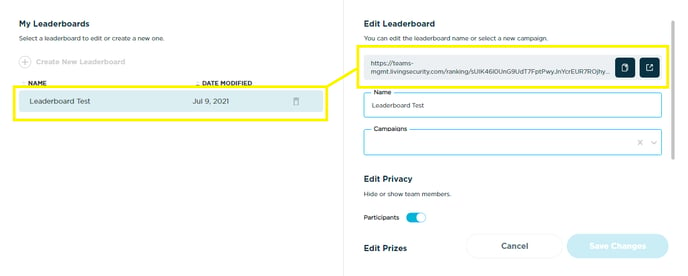 To copy a link to the leaderboard to share with everyone, you will click option 1. If you would like to view the leaderboard before sending out to everyone, you can click option 2 to take you directly to the leaderboard.


Once you have opened the leaderboard, it will look as follows: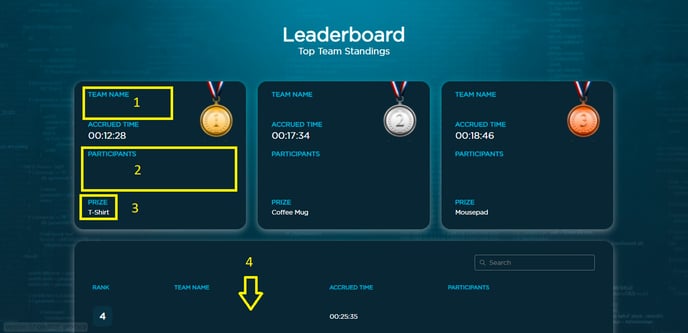 This is where the Team Name will show.
If you have turned on to view participants within the teams, it will show the names in this area.
If you have added prizes, you will be able to see those in the 'Prize' section (the more prizes that are added, the more boxes that will appear - for this example we only added prizes for the top 3 teams).
For teams that did not win a prize, they will still be able to see how they did among everyone else. Participants will be able to keep scrolling until no team is left, or they can use the search bar to look up their team name.
As mentioned, you have the ability to make as many custom leaderboards as you would like! For any questions, please click the following link: https://www.livingsecurity.com/support/contact-us