You can upload an Acceptable Use Policy (PDF format) to the Living Security Training Platform requiring users to acknowledge the policy before they can interact with their training. You can either upload policies to use company wide, or upload multiple policies to target different audiences.
Here is how to add an Acceptable Use Policy to your site:
Click on your settings cog found in the top right hand corner of the screen.
Click on 'Configuration' in the displayed menu.
Select 'User Policy' from the tabs across the top of the screen.
Click on 'Create new'
You will have 6 fields to interact with while setting up the Acceptable Use Policy: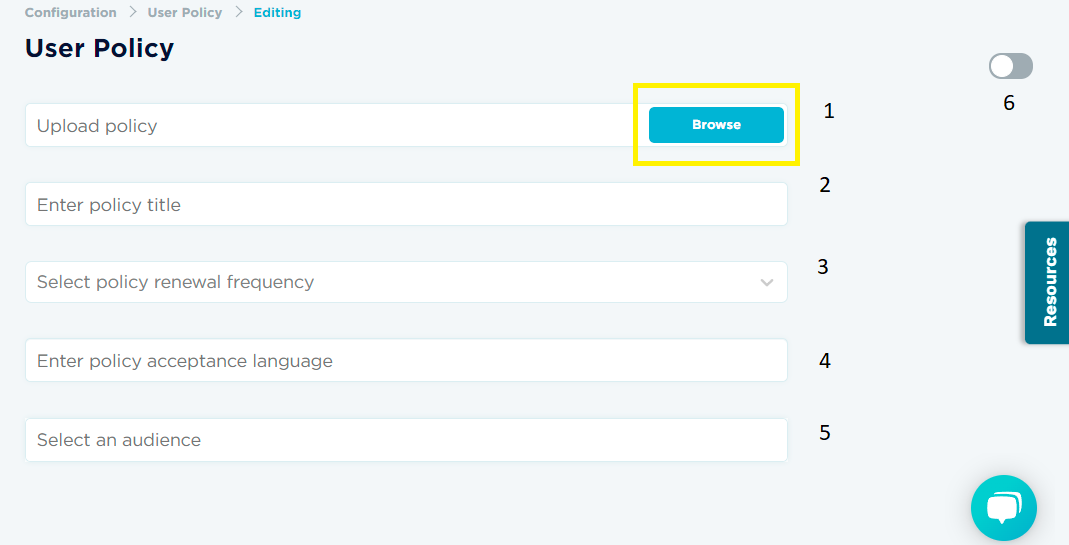 Upload the Acceptable Use Policy
- This file must be a PDF.


Name the Policy (End-User Facing Name)
User Policy Frequency Settings:
-Annual
-Quarterly
-Monthly
-Never (Just one time)
Language for the check box.

Audience of the User Policy
- You can select more than one audience if needed
Toggle Acceptable Use Policy On/Off
Once you upload a User Policy, you will be able to preview the document at the bottom before saving.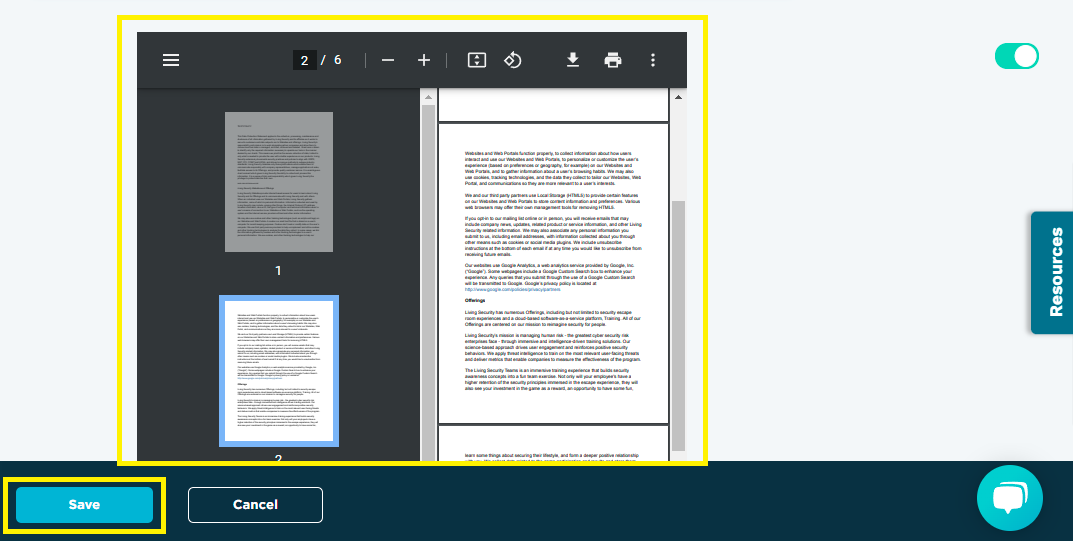 Once you have saved the Acceptable Use Policy, and it is toggled ON, the next time a user in that audience logs in to their dashboard, the User Policy will appear: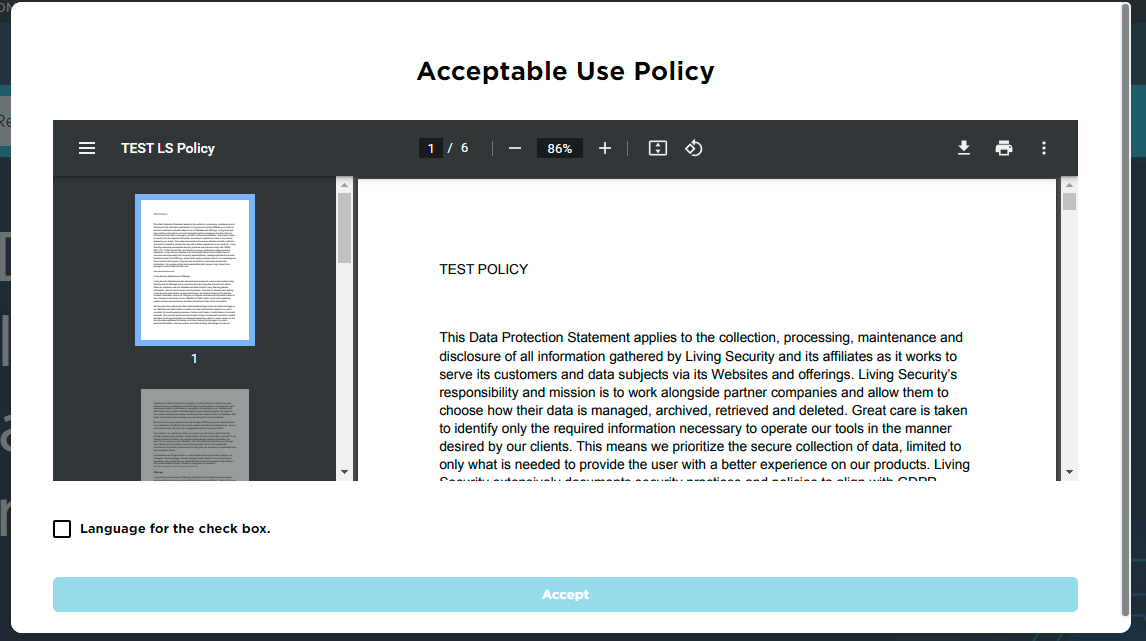 Please note: Users will be required to check the box for the Accept button to be clickable and the Policy to disappear from the screen.
To upload more than one User Policy, upload another by clicking 'Create new' and repeat the steps above.

If a User is not in the Audience selected, that User will not see the User Policy when they login. Depending on the User Policy, you have the ability to target all users with an audience that has all your employees, or a specific group of users.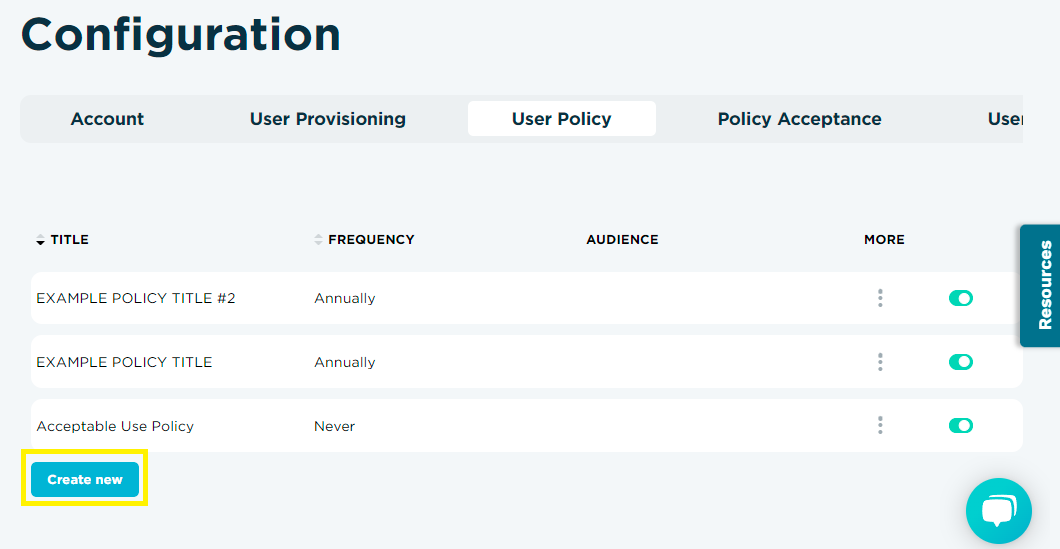 You will also have the ability to Edit, Delete, or Turn off an Acceptable Use Policy. To Edit or Delete an Acceptable Use Policy, click on the 3 vertical dots. To turn off an Acceptable Use Policy, toggle it off next to the three vertical dots.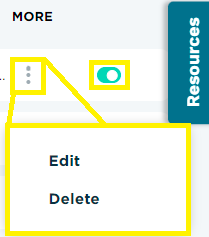 To get more information on Acceptable Use Policy Reporting, check out our Policy Acceptance Report article.
If you have any additional questions, please feel free to reach us at help@livingsecurity.com.