The Content in the My Collection folder is customizable by Company Admins. Select the specific Content you'd like to personalize by selecting the Module or Series, the quiz, and the question you'd like to up.
Series, Modules, Messaging
Videos and Content Definitions that make up the Content
Specific Content that make up the quizzes or messaging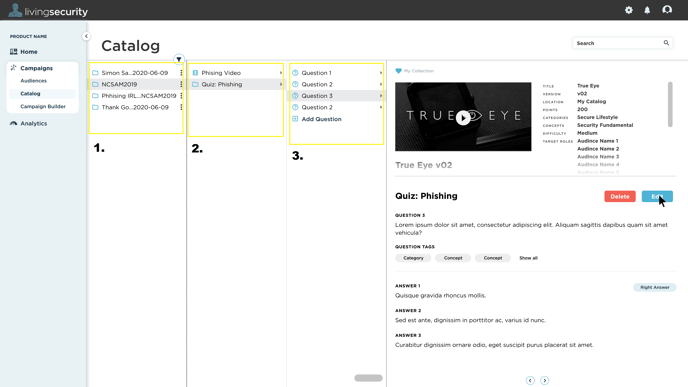 Select the 'Edit' button to make changes.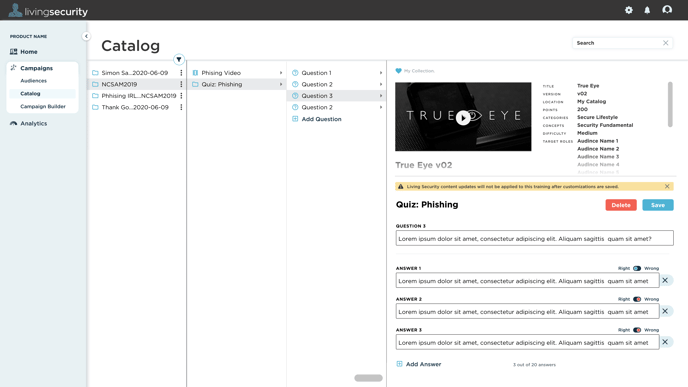 Make updates to the questions, answers, or messaging then select 'Save'. You will receive a confirmation once the updates are fully saved.

To hyperlink text: Use this format:
[Display Text in the brakets](https://link_for_user_to_click "Link title used with Accessibility features")
---
Learn more about Content Personalization:
Training Platform - Content Personalization Video Course
Training Platform - Can modules exist in a personalized version AND standard default version?
Training Platform - How to Create Multiple Copies of Personalized Content