Importing and Exporting users can be done by switching to Manage List in the User Management window.
WARNING: Newly added users will automatically be enrolled in Dynamic Campaigns if they clear Audience filters. Before uploading, review any active Dynamic Campaign and associated Audiences to ensure your users do not receive unintended training assignments.
Switch to Manage List
Export User List Template: Download the template from the site to ensure a smooth import. Update users as needed, any user left un-edited will not be updated.
Import User List: Import the updated template for a quick update of user information
History of past exports and imports: See past exports and imports by date, action, accounts added, and accounts modified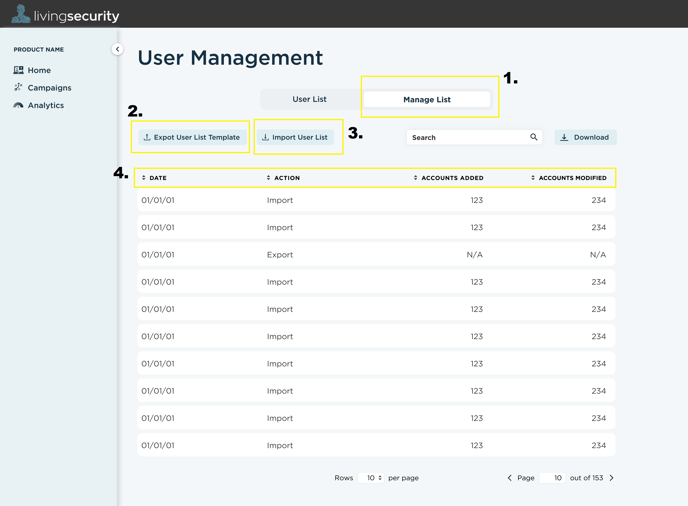 If you are using SCIM or Just in Time SSO, importing users is disabled.