Training Platform - How to bulk reset users' passwords
Under User Management, resetting users' emails in bulk is quite easy!
Use the checkbox to the left of the users to select the users. You can make this easier by sorting or filtering your users first, check out How to sort and filter user information in User Management for more info!
Once all the users are selected, a menu bar will appear with the bulk editing options. Select 'Reset Password'.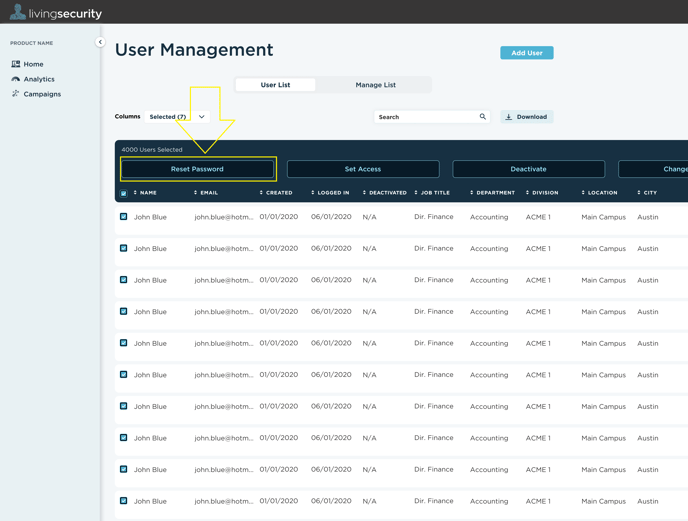 Once selected, you will receive a confirmation message: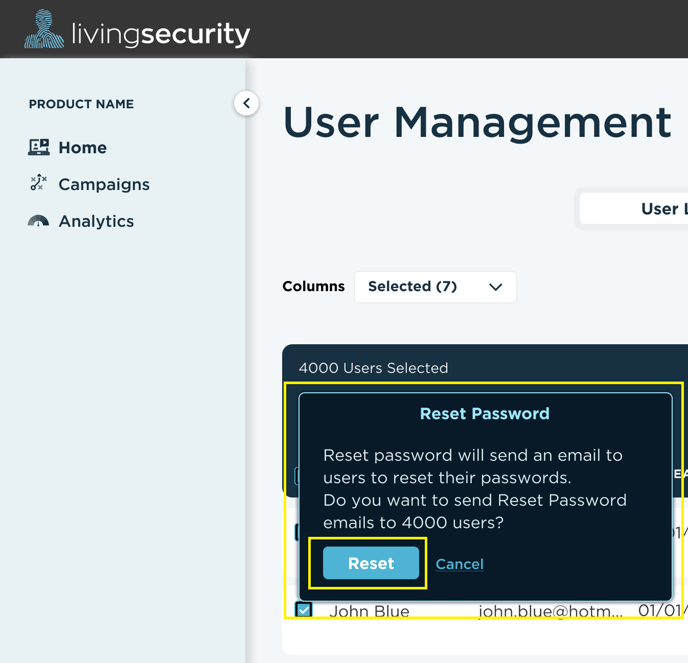 Confirm the Reset Password notification, by selecting 'Reset'.