A System User is a Company Admin that will need access to assist in creation of Phish Campaigns. To add a System User, head over the the Company tab and select System Users.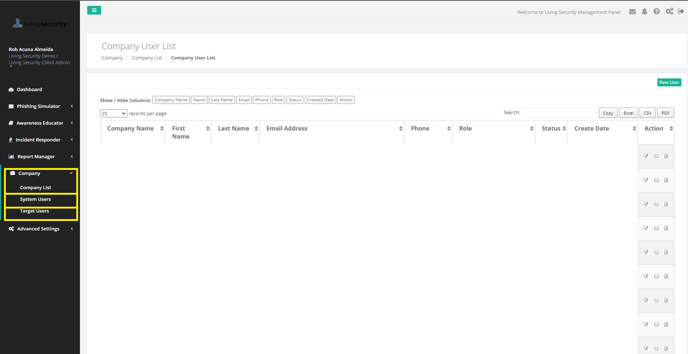 Then, you will click on New User in the top right corner.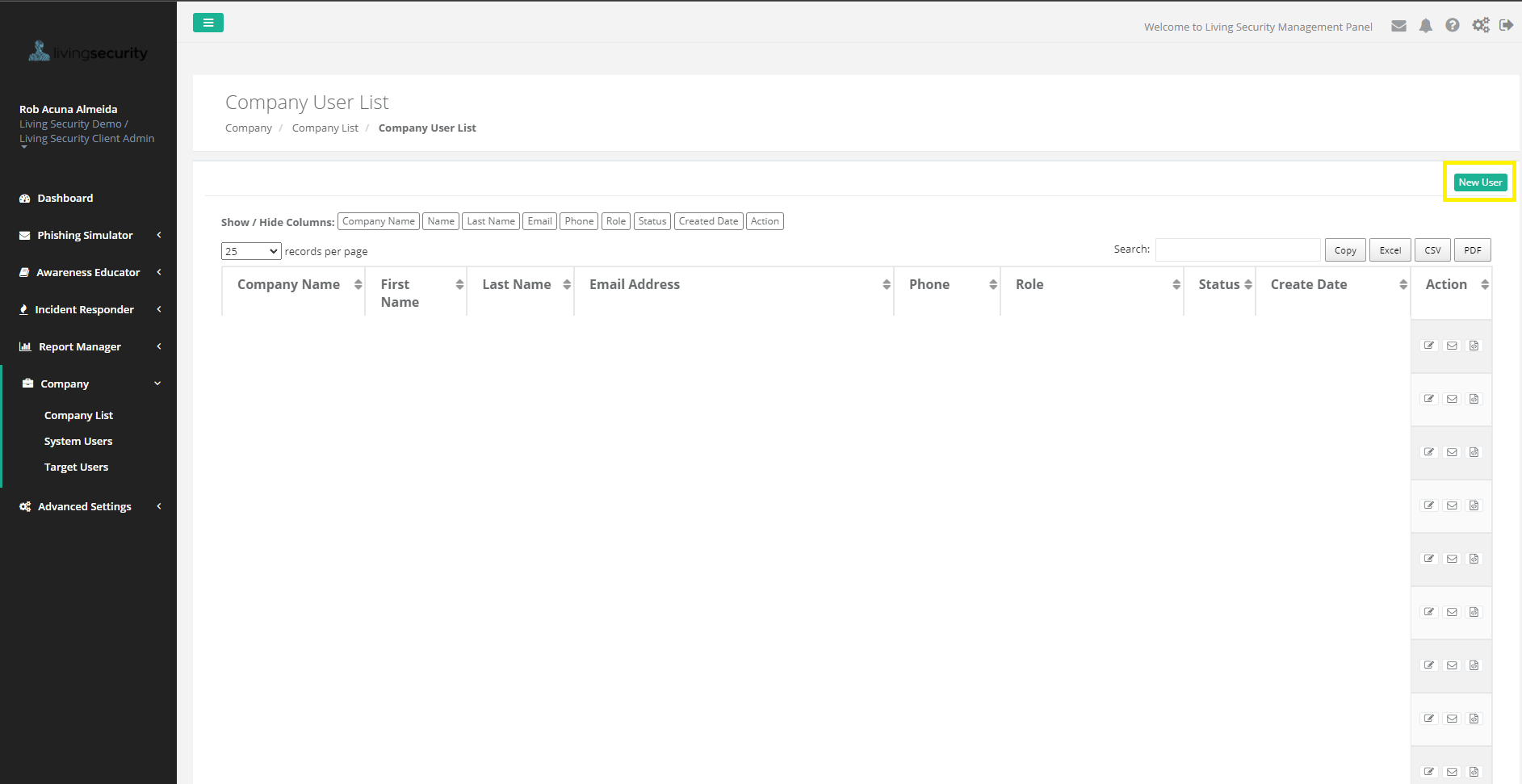 Once you have clicked New User, you will be presented with a new screen. Here, you will be asked for the following:
First Name
Last Name
Email Address
Phone Number - Phone number is a mandatory field.
Status - Make sure this is set to Active
Role - Make sure the role is set to Company Admin
Two Step Authentication - Optional
Once you have filled out the required fields, you will click Save.
(Please note: you do not need to worry about the field for API Key or the LDAP Authentication check box)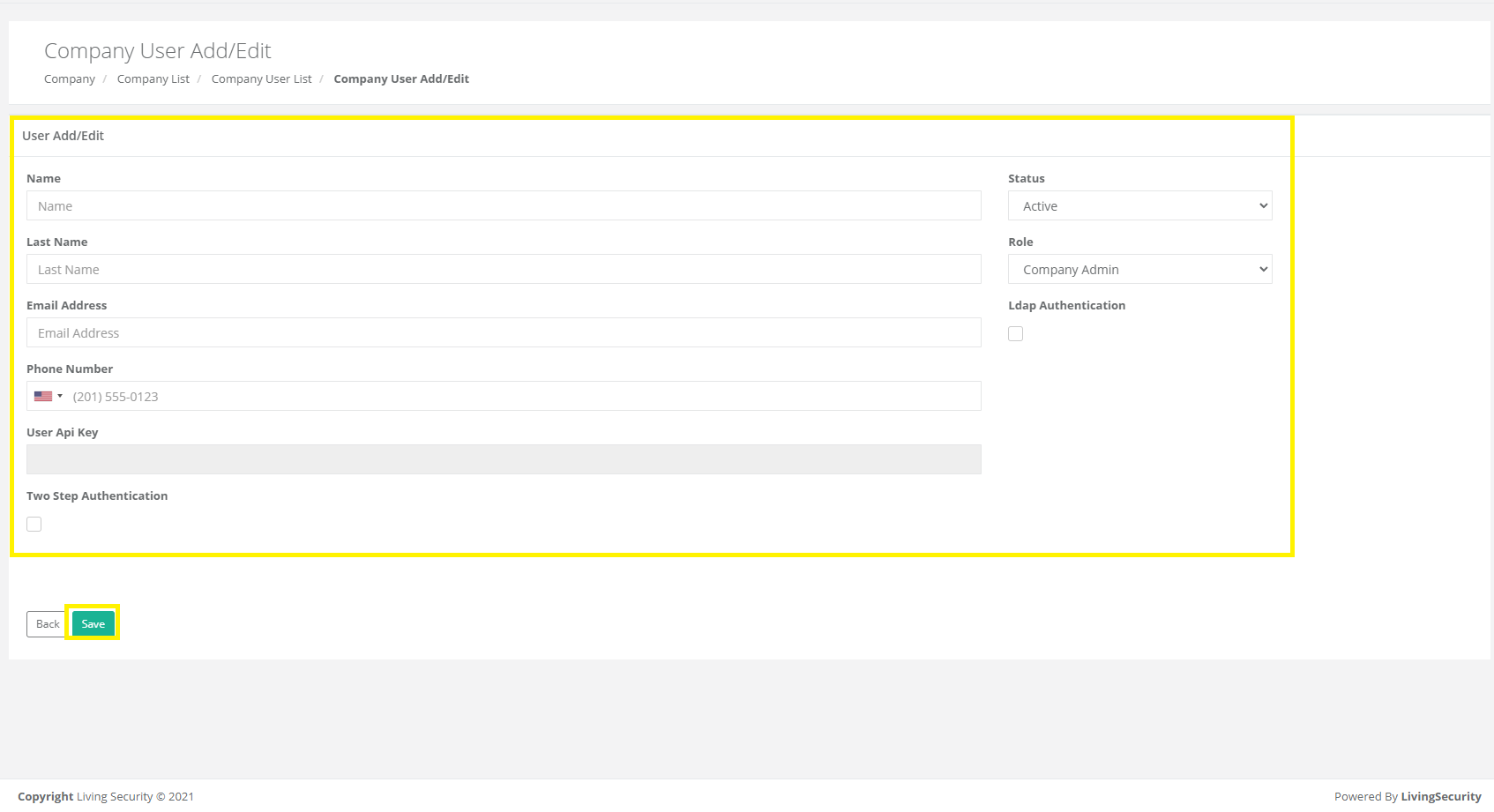 Once you have saved, you will be able to see all of your Company Admins by going back to Company > System Users.



You will be able to see the Status and Created Date next to each user.

Also, if you are needing to update a System User, or has left your organization, you can click on the Edit User button under Action to deactivate their account.



Then, modify any changes as need. If a user has left your organization, make sure to switch the users Status to Inactive.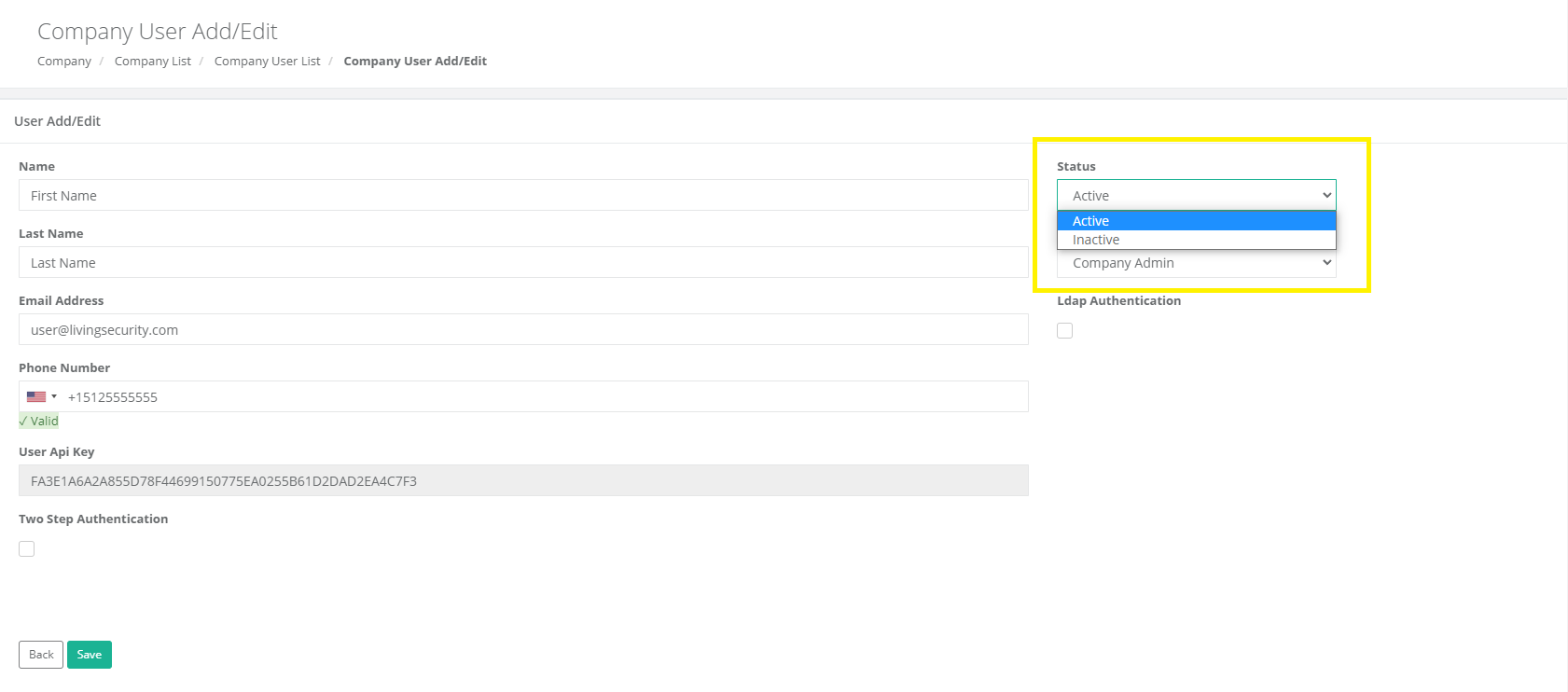 Remember to click Save at the bottom to apply the changes.


If you have any additional questions, please feel free to reach us at help@livingsecurity.com.