There are times that you will want to launch a game that has not yet been scheduled. You can do this from the Scheduling tab.

Next, you will click on 'Add Session' once you have selected the desired campaign.

The Add Session window will appear. Select needed details from each drop down menu. Make sure to choose the time that is closest to your current time (i.e. it is currently 1:18pm and I will choose 1:20pm as the time).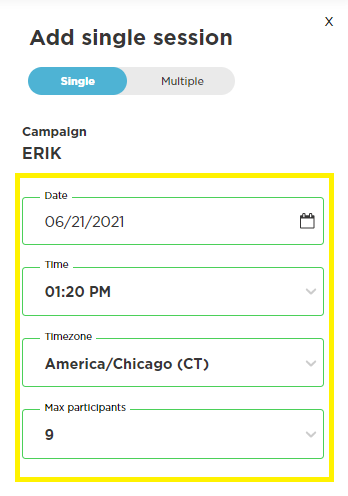 Click save and locate your session with the date and time you chose.


Click on Session Link on the session you created, as shown above, and paste the URL in your web browser. Have participants verify their email to get a verification code. Congratulations, you have successfully launched an Ad Hoc session on our Teams Experience.