How do I give admin access on the Training Platform?
User Access is adminstered through User Management.
Search for the user's who access you would like to change, click the edit box on the left, and then set to Customer Admin.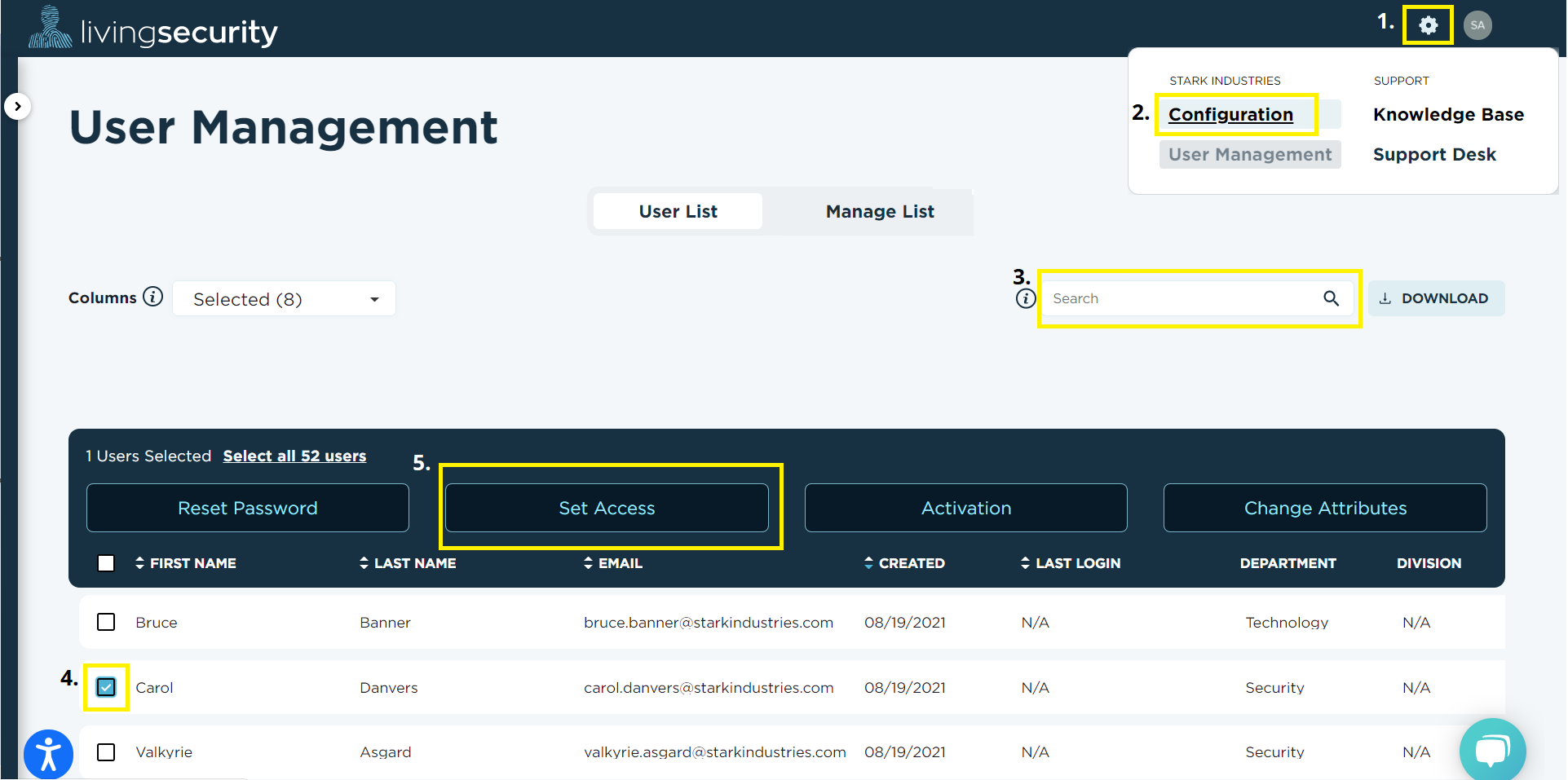 If the user does not exist yet on your site, you will need to add them either manually or through your SCIM provisioning.