Training Platform - Can the folder titles in My Collection be customized and reorganized?
The folders (seen below) in My Collection in the Catalog on Training cannot be customized. When the content is favorited in the LS Catalog, it will be organized in the same labeled folders in My Collection.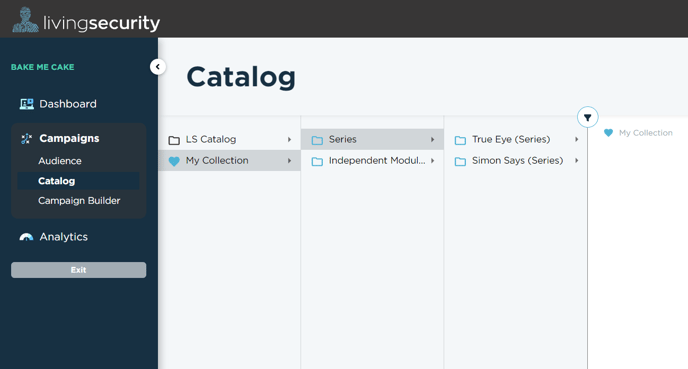 For more info about the Catalog, check out Content Catalog Overview.