Risk: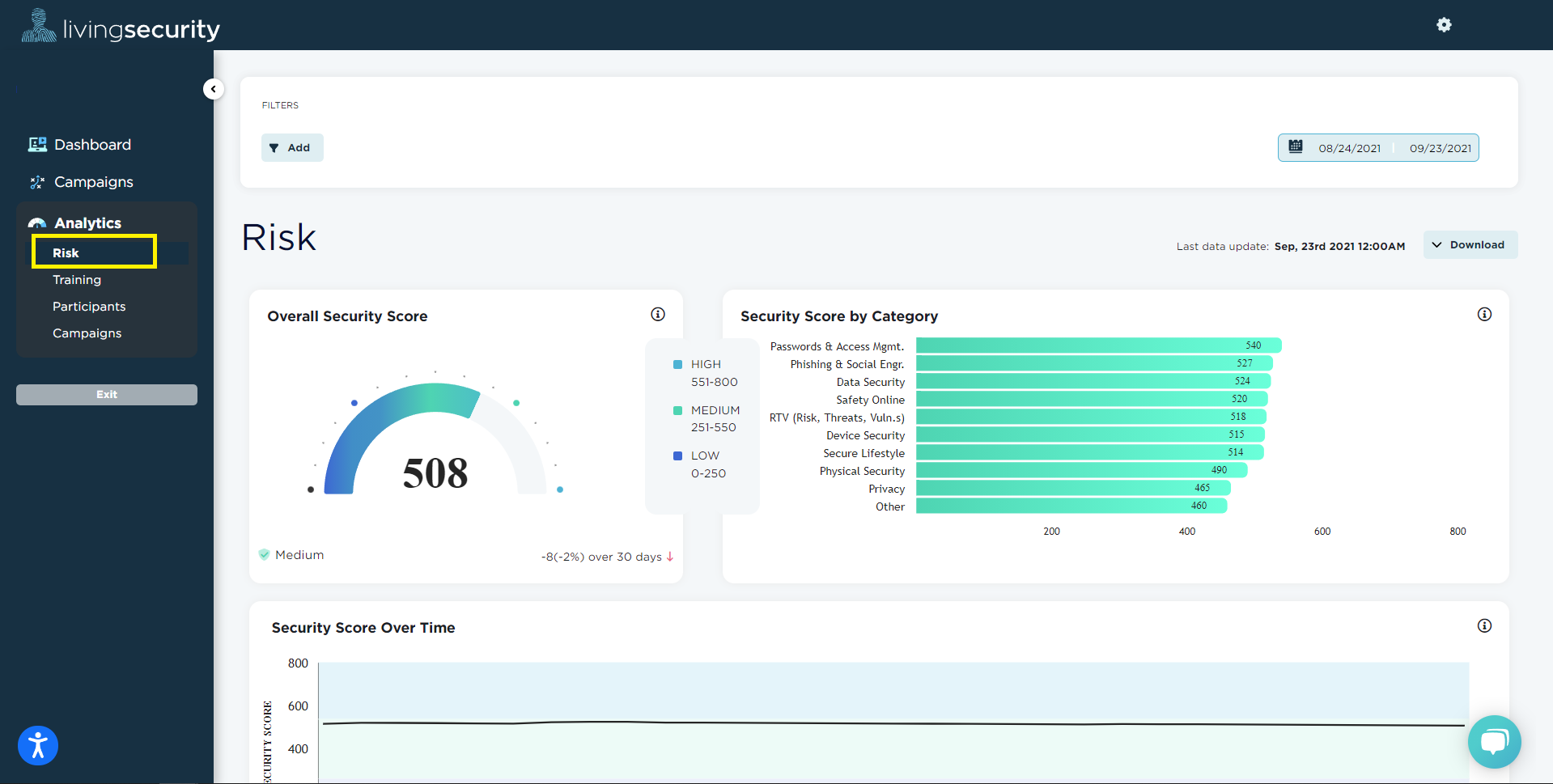 In the risk tab, you will be able to see your organizations overall security score. You also have access to view security score by category, security score over time, high risk participants, and those at the bottom rank. There are three levels to the overall security score:
Low (0-250)
Medium (251-550)
High (551-800)
At the start, your users will be defaulted to security score of 500 as there are no metrics for your organization yet. For more information on this, please visit our Security Score document.

As soon as training is completed by your participants, metrics will populate in real time. Having a higher security score is a good sign that your participants are being secure and your organization is safer. Having a lower security score could indicate more riskier users and recommend more training.
In security score by category, you can see how your organization is graded on different cybersecurity topics, including but not limited to: Safety online, Privacy, Device Security, Phishing, and more!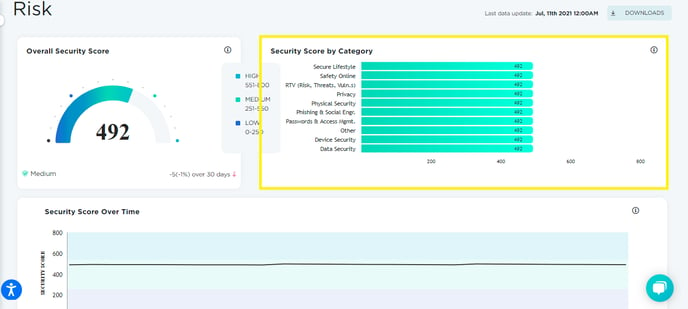 The last two sections on the Risk tab is High Risk Participants and Bottom Rank. In High Risk Participants, you will get metrics on who in the organization is having a difficult time grasping cybersecurity concepts and can give you an idea on who may need more training. In Bottom rank, you can see the security score by participant attributes.

You can also click the (i) icon on any of the categories mentioned for a brief summary of what that metric is calculating.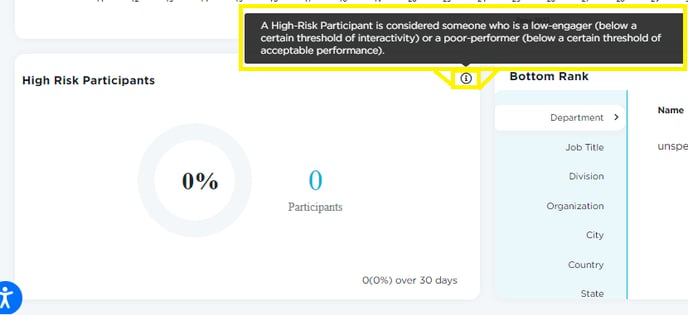 Last but not least, you will also have the ability to download the Risk report of your organization by clicking the download button in the top right corner underneath the date range buttons. (If you are looking for reporting between a specific date range, adjust the date parameters above the download button before downloading.) It will also show you the last time any information was updated in your organizations Risk report.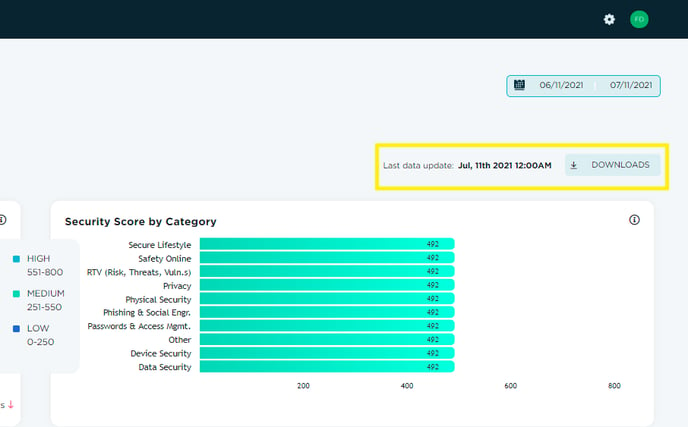 If you have any further questions, contact us at help@livingsecurity.com
---
Learn more about Analytics:
Training Platform - Export and Analyze Your Reports Video Course
Training Platform - Analytics: Participant Tab Video Course