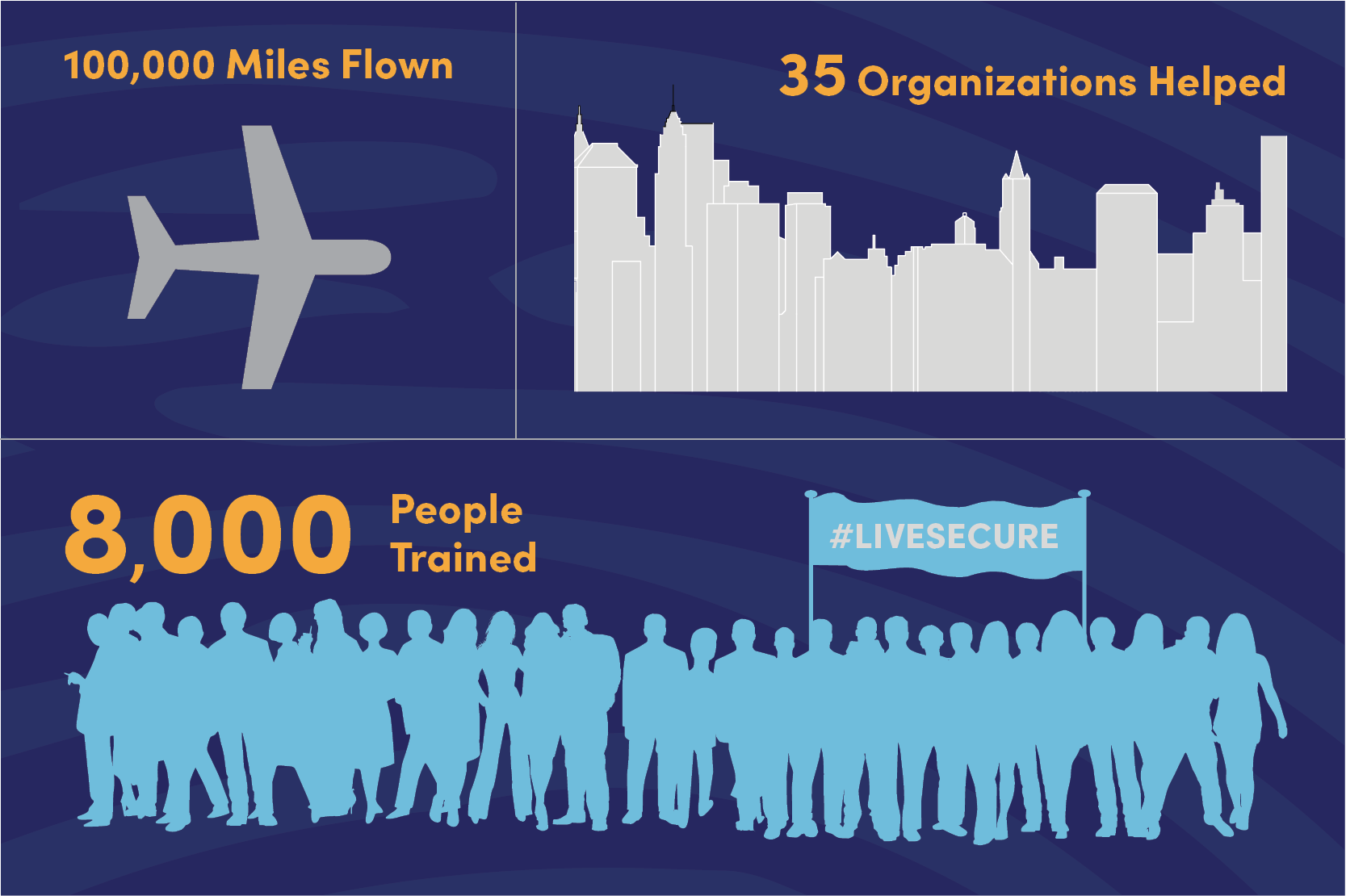 October is officially in the books! Also known as National Cyber Security Awareness Month, it is an opportunity each year for organizations around the country to celebrate security, encourage good cyber hygiene and energize culture change. You are sure to have seen some literature on passphrases, new WiFi regulations and security tips to help you lead a more security-mindful lifestyle.
For us, it was a unique opportunity to partner with organizations big and small across North America to deliver the best security awareness training possible. Here's a look backstage on how we prepared for and crushed October alongside our amazing clients. This couldn't have been possible without the blood, sweat and tears of our team, our advisors and our families. Now time to maintain the momentum from security awareness month and keep the energy high all year! :) We salute you October!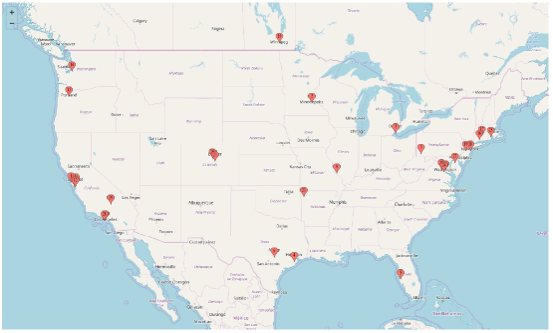 NCSAM 2019 By the Numbers
Nearly 100,000 miles flown among the Living Security team to reach clients across North America!

Over 8,000 people trained in our immersive Escape Rooms and Cyber Escape experiences in October!

35 amazing clients and counting! This has been an incredible opportunity for us to optimize our physical Escape Room experience and reimagine security awareness for people. Exciting optimizations ahead for both our products, to include new puzzles for Escape Rooms and human risk metrics for Cyber Escape.
Bonus Highlights
Our favorite team names:

ElectricVelcroandtheSpinningChickens

YourEndpointisShowing

SonofaBreach

BlueberryCheesepuffs

Our favorite quotes and memories:

"This is the best thing I have done at my company, and I have worked here for 10 years."

"I wish every training was as fun and impactful as this is!"

"This experience has been amazing for both me and all the participants... and I do mean all. Every single group has been very enthusiastic and attentive in the debriefing. Every. Single. One."