Security Awareness Training: Keepin' Phish out of Water
When cybercriminals go phishing, they know exactly who they want to catch: employees. And unlike fishing, cyber criminals can hook as many employees as they want with just one phishing lure.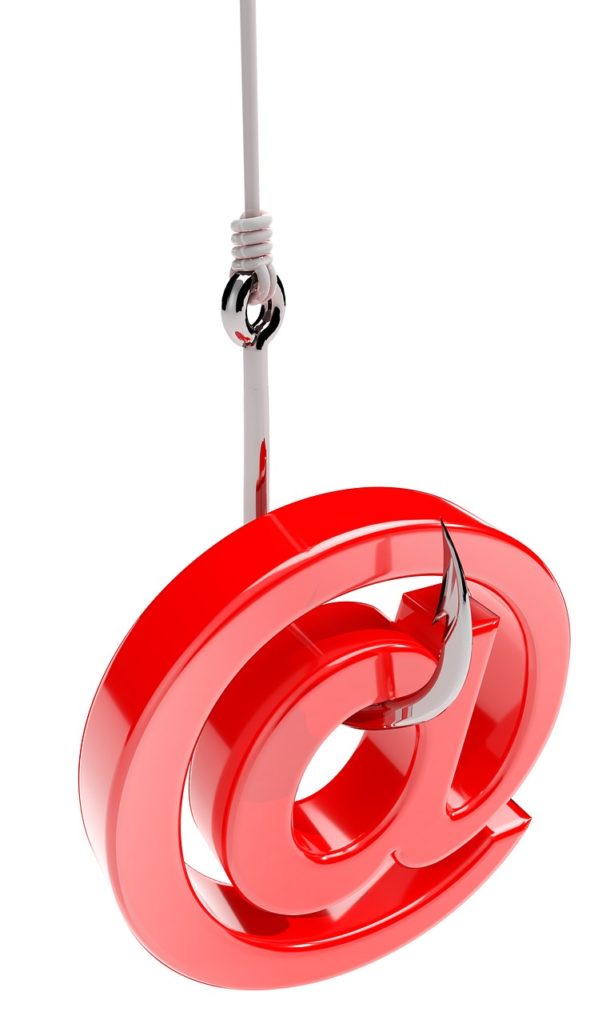 New phishing tactics
New phishing tactics (e.g. vendor email compromise) make it difficult for shiny, new technologies to consistently protect people. The only way to stay resilient? Invest in people.
Including c-suite executives and IT professionals
When people -- including c-suite executives and IT professionals -- are properly trained in cybersecurity, they are able to identify red flags that technology hasn't caught yet. THAT is raising awareness.
Security report
According to a new Kaspersky security report, nearly 130 million phishing attacks were reported in the second half of 2019. Phishing is one of the more profitable ventures of cybercriminals. A single successful breach can yield millions of compromised records. These numbers are high and continue to increase for a reason: security cultures are simply not prepared.
By changing the game in security awareness and training people with intuitive, effective solutions, you will help them identify phishing emails BEFORE they're caught hook, line and sinker.
Change the game with security awareness training
Changing the game means rocking the cultural boat with new training initiatives. As we like to say, this makes people simultaneously aware of their surroundings and uncomfortable enough to act quickly. After that, sustain your newfound awareness with more scalable initiatives with a focus on experiential learning. Awareness really only comes through experience. Said another way, a fish has to actually feel danger if it's going to learn how to avoid getting hooked.
Living Security's core business is to reduce the risk of cyber attack in companies. Through employee training with efficient methods that use gamified learning with unique and fun experiences, awareness is achieved. We reduce the #1 cybersecurity risk for enterprises, human error, through engaging and impactful security awareness training that is brought to life by innovative tech enabled experiences.
Did you know 68% of the human brain is active when having fun?! Why invest in solutions that treat people like check-boxes? Your money will go straight down the drain.
Get a free quote or request a demo and discover a unique experience in security awareness training that will rock the boat… and keep the phish out of water!
OUR MISSION
At Living Security, we reduce the #1 cybersecurity risk for enterprises, human error, through engaging and impactful security awareness training that is brought to life by innovative tech enabled experiences.
OUR STORY
Living Security co-founders, Ashley and Drew Rose, recognized that traditional security awareness programs were failing to move the needle and it was time for a fresh approach. Our immersive training experiences engage the enterprise using science backed techniques to motivate behavior change and refreshed content that is relevant for the current threat landscape.
OUR CORE VALUES
We strive to build a company that you are proud to come to work for everyday, and a team of people that you are excited to work with everyday.
Our innovative Cybersecurity Escape Room experience builds security awareness concepts into an engaging team experience people actually enjoy. Watch the video here.
Online security awareness training platform leverages game based learning and a custom curriculum to make cybersecurity awareness training fun and effective.
Backed by Science a Built to Scale
Our science-based approach drives user engagement and reinforces positive security behaviors across the enterprise.
Hosted Platform or SCORM Delivery
Our gamified training platform allows program owners to assign users training and track through completion and beyond. Our interactive video series are broken in to episodes that cover critical security awareness concepts through story based learning and interactive puzzles. Customize your program through the addition of role and concept specific micro-modules and incentivize completion through leaderboard challenges and rewards and recognition. Series and modules are also available in your SCORM packages for delivery on your LMS.
Gamified Learning
Training experiences are brought to life through engaging storylines that people actually enjoy.
Brain is 68% more engaged when you are having fun.
Immersive Experience
Our approach focuses on experiential learning that motivates participants to get engaged with relevant security concepts.
Science Backed
Our proven techniques engage participants, increase retention rate and motivate behavior change.
16x Increase in retention from experiential learning
Tech Enabled
Our tech-enabled platform makes managing and scaling the experience easy, allowing you to extend the reach of your security team.
Smart Analytics
Insightful metrics provide program owners with deep understanding of human risk within their organization and provides the tools to make the right changes.